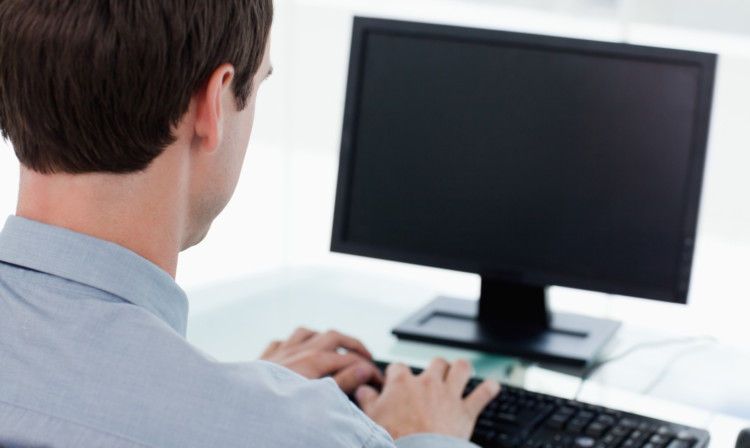 The Sunday Post first discovered the poem "The Cranky Old Man" more than 40 years ago.
It's the Facebook phenomenon seen by millions around the world.
But today we reveal the remarkable true story behind "The Cranky Old Man" poem and the role The Sunday Post played in bringing the touching rhyme to the world.
Many readers will be familiar with the verse after it swept the internet in recent weeks.
The latest version claims to have originated in Australia. But the truth is it was written by a nurse in a Scots geriatric hospital and shot to prominence after being printed in The Post more than 40 years ago.
The deeply moving poem is a plea by an elderly patient to a nurse.
It urges the carer to see beyond the frail and confused old person before them and to consider the life they've lived, full of hopes and dreams, triumphs and tragedies.
The version of its origin doing the global rounds on online social networking sites claims the poem was left behind by an old man who died in a nursing home in a rural Australian town.
The story goes that the elderly gent passed away leaving nothing of value. While clearing possessions from his locker, staff came across the work on a scrap of paper.
They were so impressed they had copies made, and thus the poem gradually came to the world's attention. It's a nice story but completely false.
Listen to Look Closer, recited by The Sunday Post's content editor Dawn Donaghey.
The original poem was called Look Closer and was about a crabbit old woman obviously for an international audience the guid Scots word "crabbit" had to go. It was written by a Montrose nurse, Phyllis McCormack, in 1966.
The work was brought to the attention of the Post in 1973, when a copy was found in the possession of an old woman who died in a geriatric hospital.
The poem caused a sensation when published. In those pre-internet days we were inundated with requests for copies.
We had thousands printed, which were given away free to those who wrote in. Requests kept coming for decades!
We re-printed the work in 1980, when we told how an American company was considering making a film based on the poem in connection with an elderly care scheme being set up by then President Jimmy Carter.
It's believed this leap across the Atlantic is when "crabbit" became "cranky" and, for some reason, the old woman became a man.
How our Australian cousins got in on the act is anyone's guess.
So next time the Cranky Old Man poem arrives in your inbox, by all means "like" and re-post it but make sure you tell everyone the real story behind the verse!
LOOK CLOSER (The Cranky Old Man)
What do you see, nurses, what do you see?
What are you thinking, when you look at me,
A crabbit old woman, not very wise,
Uncertain of habit, with far-away eyes,
Who, quite unresisting, lets you do as you will,
With bathing and feeding the long day to fill.
I'll tell you who I am as I sit here so still,
As I move at your bidding, as I eat at your will.
I'm a small child of 10 with a father and mother,
Brothers and sisters, who loved one another.
A bride now at 20 my heart gives a leap,
Remembering the vows that I promised to keep.
At 25 now I have young of my own,
Who need me to build a secure happy home,
At 50 once more babies play around my knee,
Again we know children, my loved one and me.
Dark days are upon me, my husband is dead,
I look at the future, I shudder with dread,
For my young are all busy with young of their own,
And I think of the years and the love that I've known.
The body it crumbles, grace and vigour depart,
There is now a stone where I once had a heart,
But inside this old carcass, a young girl still dwells,
And now and again my battered heart swells.
I remember the joys, I remember the pain,
And I'm loving and living life over again,
I think of the years all too few gone too fast.
And accept the stark fact that nothing can last.
So open your eyes, nurse, open and see,
Not a crabbit old woman, look closer see ME.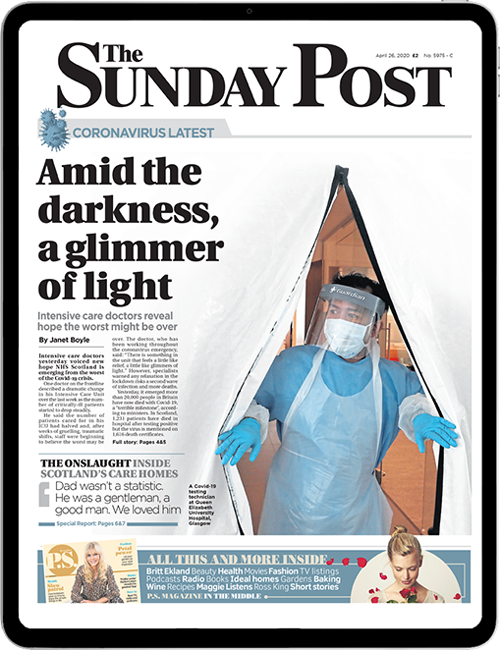 Enjoy the convenience of having The Sunday Post delivered as a digital ePaper straight to your smartphone, tablet or computer.
Subscribe for only £5.49 a month and enjoy all the benefits of the printed paper as a digital replica.
Subscribe