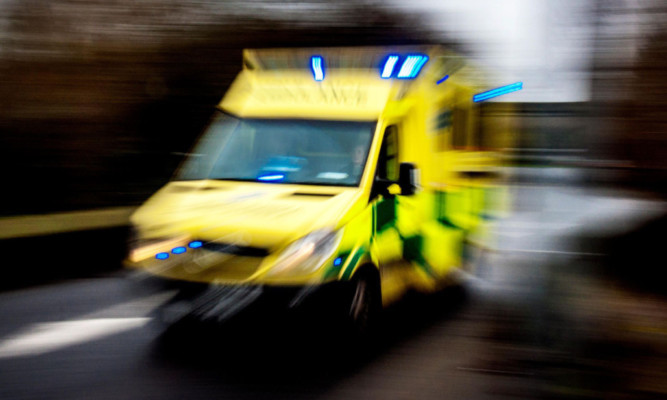 A SUNDAY POST expose of the ambulance service has prompted calls for a full scale inquiry into paramedics' working conditions.
Labour is leading the calls for a top-to-bottom examination of the pressures faced by ambulance crews.
It follows our revelations last week based on the startling first hand accounts of ambulance technicians, paramedics and call handlers.
More than 100 whistleblowers got in touch to paint a bleak picture of a service on its knees.
Disturbingly many of the mercy crews revealed patient safety was regularly being compromised by a lack of staff.
Since printing our findings a further 200 plus staff have come forward, with many congratulating The Sunday Post for taking a stand on their behalf.
One woman ambulance technician from the west of Scotland said: "It's about time someone stuck up for us and took a stand on these life or death matters. We're delighted The Sunday Post is batting for us."
Another worker, a trained ambulance technician with four years experience under his belt, sobbed down the phone as he thanked Unite and The Sunday Post for finally shining a light on a service "he had ceased being proud of".
"When I first qualified I was so excited to be making a difference," he said. "It was what I'd always dreamed of a job in the caring services where I got to make a difference to peoples' lives.
"I wish I could say the same now." Choking back tears, he added: "Now I see the strain on all of our faces. We seem to perpetually struggle to meet our workloads.
"I have palpitations myself as a result of stress and know I need to get it checked out. I'm only a young guy but I can feel the long hours and the stress take its toll. The job is killing me."
One call handler who only wanted to speak anonymously said 999 staff are the most dedicated to their jobs in the world, however she feels the tide is turning, and that management risk losing the goodwill of staff.
"As a body of people we're life savers and we know it. We'll always be there for people that need us," she said. "But there is a feeling at the moment that we're fighting the good fight with one hand tied behind our backs."
Now we can reveal frontline workers are to be balloted for industrial action which could see the first walk-out of ambulance staff for more than a quarter of a century.
Gary Coll, paramedic and GMB Convenor for the Scottish Ambulance Service said: "The staff in the SAS do not take industrial action lightly, in fact the last national ambulance strike was more than 25 years ago.
"The situation we now find ourselves in means that status quo is not an option to protect the welfare of staff and the safety of patients alike.
"It is the intention of the GMB to issue a consultative ballot to see what the position of our members is while we continue to have discussions within the partnership structure."
The Sunday Post teamed up with Unite the Union to give frontline workers their first ever chance to lift the lid on what life was like at the A&E coal face.
Paramedic Jamie McNamee, a national lead steward with Unite, said the scale of the response shows the workforce cannot cope with any more and demanded the Scottish Government boosts funding.
He said: "We are at the end of our tether. There is only so much we can do. UK-wide the ambulance service is in turmoil and I don't want us to be the first domino to fall."
Meanwhile, Labour's new leader Kezia Dugdale has vowed to push a review of the state of Scotland's emergency services to the top of Holyrood's agenda.
She said: "One thing we can all agree on is that our emergency services are staffed by some of the most dedicated and caring people in the country. Nurses and doctors, police officers and fire fighters go above and beyond the call of duty every day to serve the public.
"The SNP Government needs to be honest about the state of emergency services in Scotland today.
"The recent scandal over the police's performance in the M9 crash tragedy and the problems in our ambulance service exposed by
The Sunday Post make it very clear that after eight years of SNP government things are going seriously wrong.
"It's the responsibility of everybody in Scottish politics in government and opposition to have an honest debate about what's going wrong in our emergency services and work out a way to fix them together. Scottish Labour will play its part in that process."
Scottish Conservative health spokesman Jackson Carlaw agrees, saying he strongly feels the Scottish Government needs a plan "because any additional funding needs to be invested strategically".
"Until this point its stock response has been to blithely say everything's alright and there won't be any problems," he said.
"But staff on the ground are saying the opposite, and it's time for the SNP to listen.
"Perhaps once that happens, a solution can be found for the ongoing problems experienced across all emergency services just now."
The Lib Dems also backed calls for greater scrutiny of the emergency services.
Last week The Sunday Post lifted the lid on the scale of the struggles faced by the beleaguered ambulance service.
Our in-depth investigation revealed harrowing testimony about life on the A&E frontline. We told how staff claim they are often working dangerously long hours often without breaks, how morale is at an all-time low, and even disturbing claims lives are being lost because of a service struggling to meet swingeing budget cuts.
WE'RE SAVING MORE LIVES THAN EVER
(By Pauline Howie, Chief Executive, Scottish Ambulance Service )
THERE is no doubt that the Scottish Ambulance Service is busier than ever as emergency demand continues to rise.
In the last 10 years it has increased by 55% to almost 750,000 incidents a year. Around 20% of these cases are potentially life-threatening and more than a third is made up of requests from GPs, referrals from NHS 111, hospital transfers, community alarms and other emergency services.
Despite these increases the Service is saving more lives than ever before.
There are now 200 more cardiac arrest patients being saved by ambulance teams in Scotland every year compared to five years ago and we continue to improve on this every year.
Every 999 call answered is triaged in accordance with robust clinical guidelines so those with most need receive the fastest response, which continues to average around
6.6 minutes for life-threatening emergencies compared to 9.5 minutes a decade ago.
Currently 80% of emergency patients are transferred immediately to hospital, but many of these could be more effectively treated and cared for in their local communities. That is why the Service is working hard to integrate with other health and social care services.
Our Ambulance Control Centres operate within robust clinical governance oversight. They continue to satisfy regular internal and independent audits.
We receive a number of calls from hospitals requesting immediate transfer of patients to other facilities, many of whom are acutely unwell. As part of our work to improve safety and effectiveness we are reviewing response arrangements for these calls.
The public should be reassured that patient safety and staff welfare are absolute priorities.
Staff provide compassionate, evidenced-based care for patients in often very challenging circumstances. There are arrangements in place to support staff needs, as well as systems to report any issues that may affect patient safety.
We operate with a strong culture of partnership and openness and management teams meet regularly with staff-side representatives from Unison, Unite and GMB on an ongoing basis, both locally and nationally.
Managers work closely with trade union partners and staff to develop strategies to prevent stress and promote health and well-being. Staff can self refer to a range of services through our Occupational Health services.
Training and education teams have been running at full capacity over recent years as we have recruited more than 500 frontline staff. Senior HR management will continue to work with them to support their needs.
The continued focus on the investment in staff education, training and development, enhanced triage systems and access to hospital and community-based services is part of our strategy to ensure every patient gets the most appropriate clinical care, whether at scene, at home or on the way to hospital.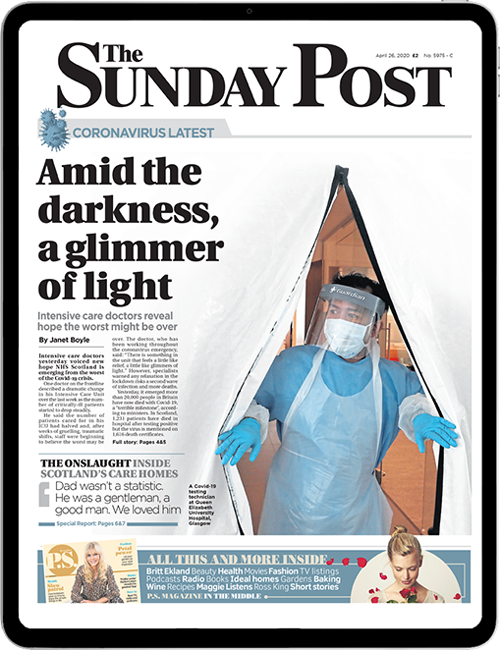 Enjoy the convenience of having The Sunday Post delivered as a digital ePaper straight to your smartphone, tablet or computer.
Subscribe for only £5.49 a month and enjoy all the benefits of the printed paper as a digital replica.
Subscribe