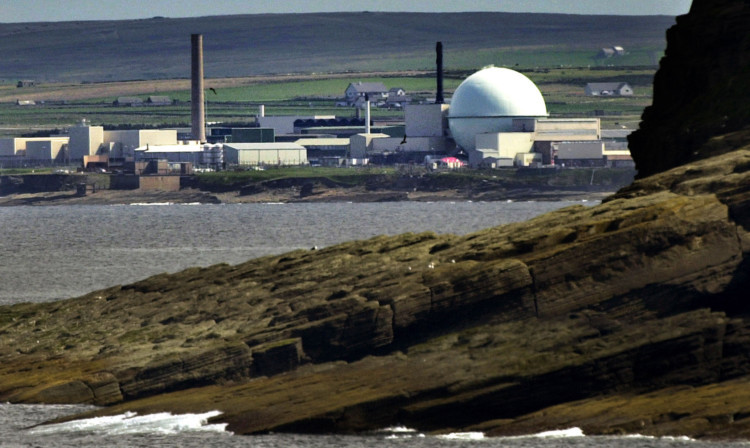 Security at Britain's nuclear power stations is being breached eight times every month, sparking safety fears.
An investigation by The Sunday Post has discovered lapses such as broken CCTV cameras or door alarms, which may have left incredibly sensitive plants open to trespassers.
But the Office for Nuclear Regulation (ONR) which released the data, has been accused of a cover-up after it refused to release details of the breaches.
Figures obtained under freedom of information (FOI) laws revealed there has been 398 security breaches since 2010.
Experts fear the number could be even higher because the ONR has changed its definition of what poses a security risk to the UK's nuclear power stations. Last night independent nuclear expert John Large said: "It is deeply worrying that the ONR admits there are existing weaknesses and vulnerabilities in the nuclear plants.
But on matters of nuclear safety and more so in security of nuclear facilities the ONR is compulsively secretive so much so that it will not engage in any public debate.
"It is holding back all of the information that could provide the public at large with independent analysis."
One lapse happened when a coach driver found a computer memory stick containing sensitive business information about Sellafield, Cumbria, in a hotel in 2010. Craig Bevan discovered the device on the floor of his room at the Ennerdale Country House.
Other breaches in the last four years have included trespassers climbing barbed wire-topped fences or restricted documents being sent via email by mistake.
The FOI disclosures reveal there were 42 security breaches recorded last year. In 2012, there were 121, with 116 in 2011 and 145 in 2010.
But the regulator has kept secret the circumstances in hundreds of cases. It believes revealing specific details even disclosing the locations of where they happened could lead to attacks from saboteurs or terrorists.
In northern England there are nuclear power stations in Sellafield, Hartlepool and Heysham in Lancashire.
Scotland has stations at Hunterston in North Ayrshire and Torness in East Lothian.
Dr David Lowry, a research consultant, obtained a report by auditors KPMG pointing out security breaches at Sellafield.
The report revealed that, between April 2012 and November last year, there were 11.5 "security events" every month.
Last night, Dr Lowry said: "There should be no repeats of same or similar security failures or vulnerability.
"If they could not put right a security problem, they should have closed the plant until they can."
In a response to our information request, an ONR spokesman said it encourages reporting lapses even those which have "little or no impact" on security.
SECURITY has been heightened at a Scottish nuclear site ahead of controversial radioactive rail shipments.
A new civilian guard force has been created at Dounreay in Caithness. It will be supporting officers from the Civil Nuclear Constabulary who will concentrate on armed protection duties guarding nuclear materials in transit. The remainder of nuclear fuel at Dounreay is set to be transferred 400 miles to Sellafield in Cumbria. Campaigners claim transfers run the risk of terrorist attack.
THE nuclear industry is facing a shortage of inspectors as it starts the most ambitious civil nuclear programme in British history.
Reactors worth at least £60bn will be built across the country and tens of billions will be spent clearing up nuclear waste from Sellafield and Dounreay.
Les Philpott, deputy chief executive of the ONR said there has been a "massive" recruitment drive for technical staff. But he admitted the organisation was "running just to stand still."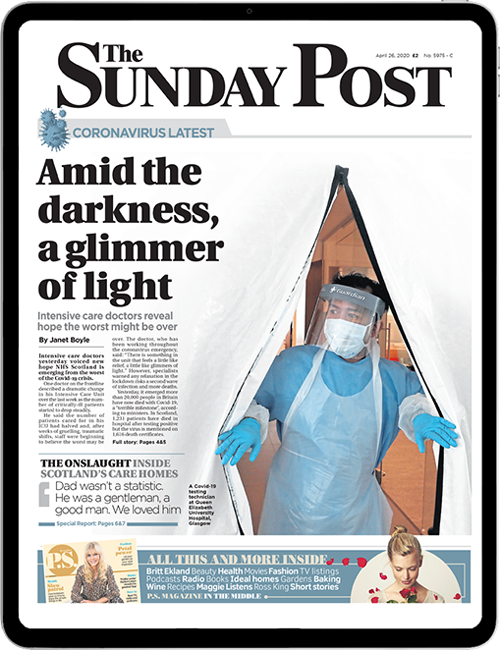 Enjoy the convenience of having The Sunday Post delivered as a digital ePaper straight to your smartphone, tablet or computer.
Subscribe for only £5.49 a month and enjoy all the benefits of the printed paper as a digital replica.
Subscribe