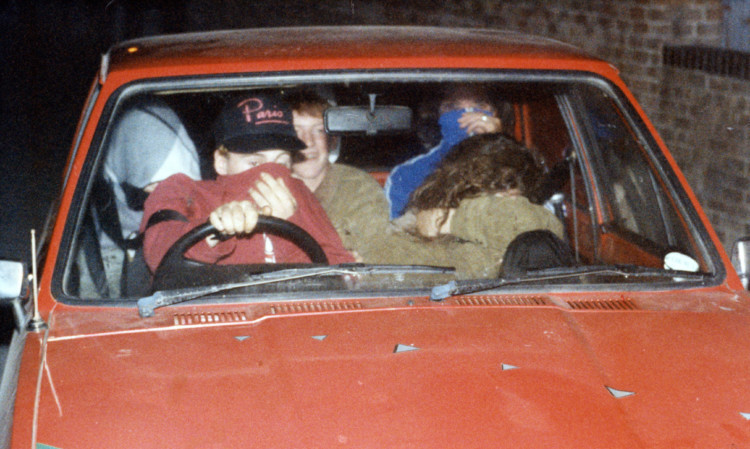 Campaigners will demand tougher sentences for youngsters caught driving cars after it was revealed 7,000 under-17s have been hit with road bans.
Children as young as 11 have been hauled before courts and banned from the road despite being six years too young to drive.
But a loophole in the law means many young car criminals will be able to legally drive when they turn 17 because driving bans kick in as soon as they are convicted.
Conservative MP Philip Davies uncovered new figures which show over the past five years, 7,000 youngsters who are not yet old enough to drive, have been handed bans.
Among them was a 15-year-old who was banned for two years for causing death by dangerous driving, five 11-year-olds, 41 12 year-olds, and 164 13-year-olds.
Judges can chose for the ban to start when the child is of legal age to drive.
But the MP for Shipley in West Yorkshire last night claimed too many youths were being let off lightly.He said: "It is utterly ridiculous for courts to give driving bans as a punishment to under-16s when they are not allowed to drive legally anyway, and clearly have no respect for that law either. This is a prime example of the stupidity we see in courts when sentencing offenders, and this is a practice which must be stopped."
Hugh Bladon, of the Alliance of British Drivers, said: "I am astounded. Surely a driving ban should start on the 17th birthday?
"It is absurd if a 15-year-old takes a car and gets a ban but completes it before he is eligible to drive. It is another nail in the coffin for common sense."
The figures revealed in 2008 2,260 under-17s were banned which decreased to 1,021 in 2011 and 677 in 2012.
Simon Williams, of the RAC, said: "It's frightening to think anyone under the age of 17 has been caught driving on public roads. The risk of causing harm to themselves and to other road users or pedestrians is frankly shocking."
A spokesman for the AA added: "Compared to the 1.2 million uninsured and other illegal drivers on UK roads, 7,000 convicted under-age drivers appears to be a minority aspect of a much bigger problem.
"However, although most of the illegal drivers will have had some kind of tuition to pass their test in the first place, most under-age drivers will have had next to nothing. Combine this with other excesses of teenage behaviour and these under-age drivers create a much greater threat than their conviction rate seems to suggest."
Justice Minister Jeremy Wright, said: "The age of a child can be taken into account when the ban is set so that judges are able to ensure, should they choose to do so, the individual remains banned from driving when they are of an age to do so."
Last year proposals were unveiled to radically overhaul driving licences for young people in a bid to cut the number of crashes and deaths.
A report by the Transport Research Laboratory called for the driving age to be raised to 18. It also demanded young people should be forced to wait until they are 19 before qualifying for a full licence.
If implemented they would also see young people aged under 30 being banned from giving friends a lift or driving at night for 12 months after passing their test.
Every year more than 400 people are killed in crashes involving drivers aged 17 to 24 years.
The figures include over 150 young drivers, 90 passengers and more than 170 other road users, according to the Royal Society for the Prevention of Accidents. Statistics compiled by road safety charity Brake also reveal an 18-year-old driver is more than three times as likely to be involved in a crash as a 48-year-old. One in five new drivers has a crash within six months of passing their test and young men have a much higher chance of crashing than women.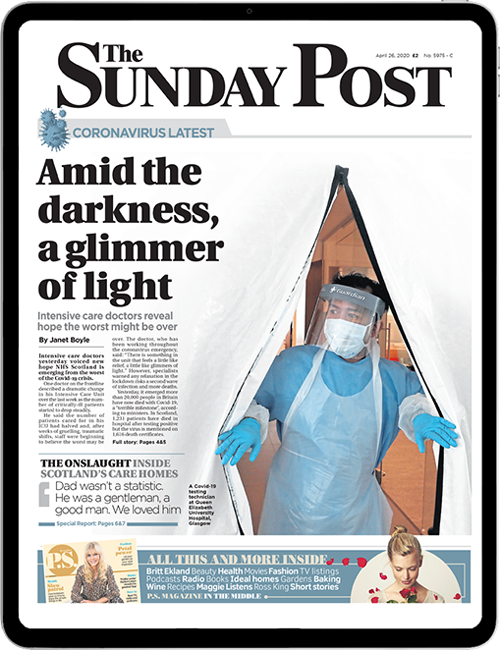 Enjoy the convenience of having The Sunday Post delivered as a digital ePaper straight to your smartphone, tablet or computer.
Subscribe for only £5.49 a month and enjoy all the benefits of the printed paper as a digital replica.
Subscribe