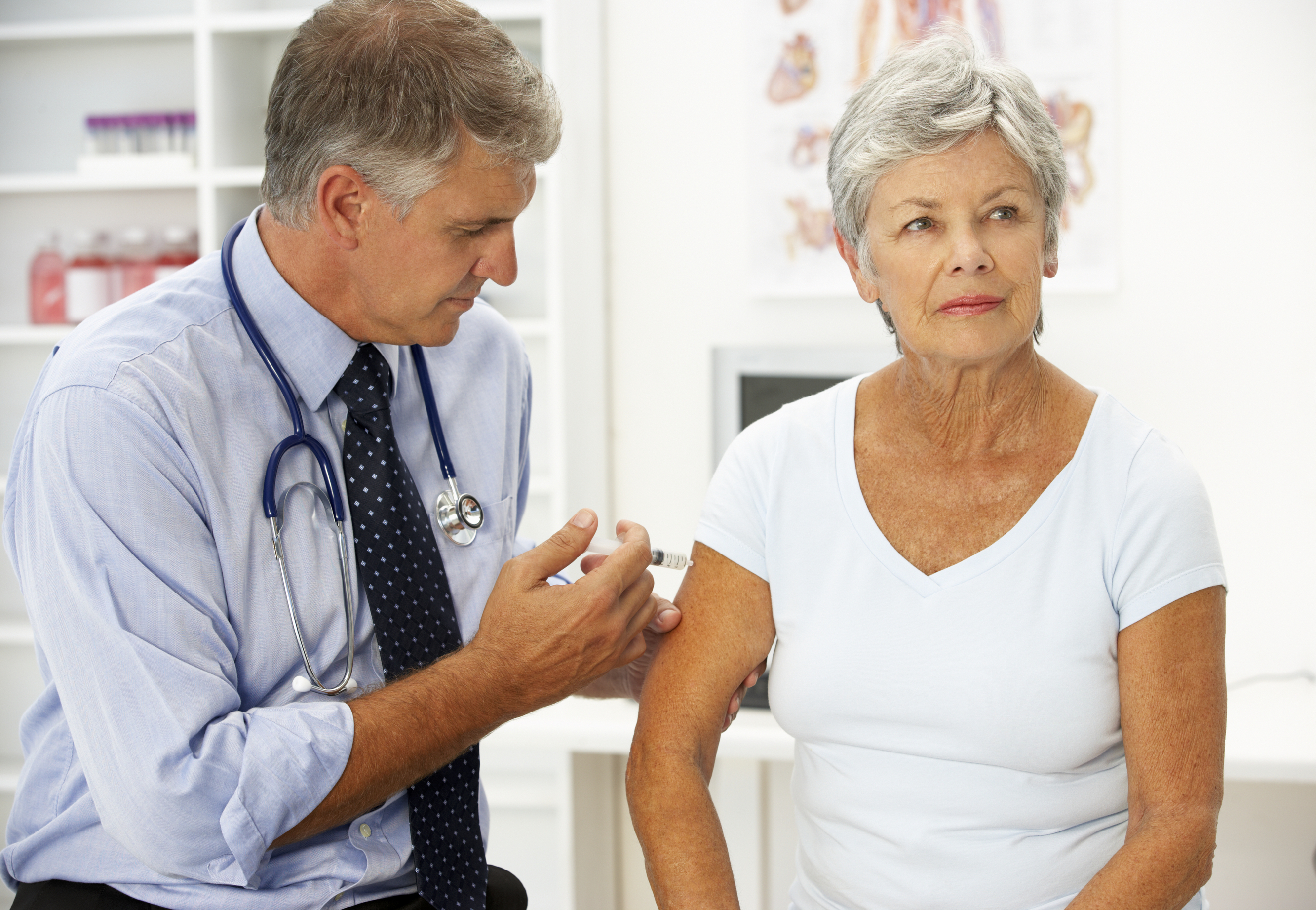 THOUSANDS of pensioners are gambling with their health by failing to protect themselves from shingles.
Patients aged 70 are eligible for a jab from their GP to vaccinate them against the virus, which hospitalises hundreds each year and can lead to blindness and, in extreme cases, death.
There has also been a phased roll-out for pensioners aged 79 and under.
But The Sunday Post has discovered worrying evidence that only half of those eligible for the jabs have received them.
Health experts say many elderly patients are scared of the vaccine's potential side effects.
Dr Mick Serpell, a pain medicine expert at Glasgow University, urged pensioners to ask their GP for the jab.
He said: "For the patients I see, shingles has absolutely ruined their lives.
"People seem to think it is just a wee rash that will sort itself out but it causes really severe pain, particularly for older people.
"The statistics are quite clear that the vaccine is effective in reducing the incidences of shingles and the pain afterwards."
Shingles is a viral skin infection caused by the chickenpox virus Varicella Zoster.
It lies dormant in the spine following recovery from chickenpox and may become active later in life to cause shingles, mostly among the over-60s.
About 7000 Scots aged 70 and over develop shingles each year with an estimated 600 hospitalised with severe nerve pain.
But despite a rise in cases, the number of elderly people getting the jab from their GP has plummeted.
In 2013/14 just under 60% of 70-year-olds received the jab. However, the latest Health Protection Scotland figures – unearthed by The Sunday Post – show take-up rates have fallen to less than 50% in five of the 14 health board areas.
Marian Nicholson, of the UK-wide charity Shingles Support Society, said: "Sufferers are taking a risk with their health by failing to protect themselves."
The vaccination, called Zostovax, is a weakened version of the virus. Once injected it builds up the patients' immune system.
Heather Wallace, of Edinburgh-based charity Pain Concern, said a lack of clear information had led some patients to fear they could develop potentially-lethal chickenpox if given the shot.
"It's crazy," she said. "There's a campaign to vaccinate all babies against meningitis but this vaccine is already available but it's not reaching the people it needs to.
"Many are just afraid of having it."
Medics blamed the low take-up rates on "confusion" over who was eligible for jabs after the national vaccination programme started in 2013.
Public health minister Aileen Campbell responded: "The catch-up programme for those aged 71 to 80 was introduced as a phased programme.
"We encourage GP surgeries to proactively offer the vaccine to all eligible patients and I would urge anyone who thinks they are eligible to contact their doctor as soon as they can."
---
READ MORE
Scots Zika doctor says he owes his career to a rollicking at school from a future House of Lords peer
UK workers set to spend seven years more saving for retirement than current pensioners