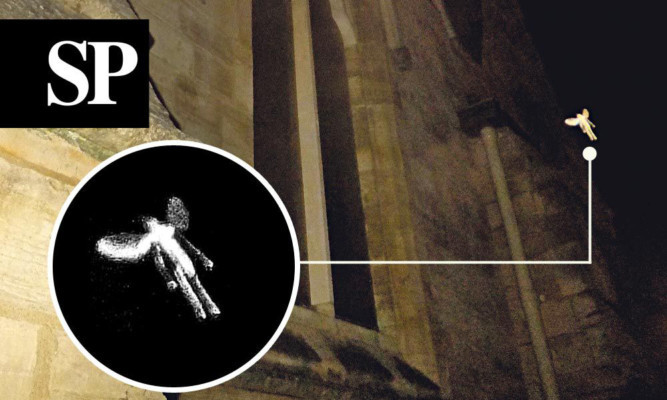 A snap showing what's claimed to be a winged FAIRY in flight is set to form the focal point of a talk at a paranormal conference.
The image shows a Tinker Bell lookalike seemingly fluttering near the darkened eves of a church.
Paranormal investigator Bill Rooke, who has shared the never-before-seen image with The Sunday Post, claims to have captured just one snap of the sprite before it disappeared.
At an upcoming paranormal conference in Edinburgh he's set to tell assembled delegates he's not away with the fairies but may have caught real evidence they exist.
"It's a life form unbeknown to humanity," he insisted. "It could be a spirit or a fairy."
Bill, 61, was taking photos in the grounds of a local church when he spotted a strange light hovering around the roof of the building.
It was only when he looked at the photo on his computer at home that he noticed the light had a strange shape which he believes shows a small humanoid form with wings.
He showed the photo to several entomologists to see if they thought it might be an insect but said a leading expert ruled that theory out.
He also believes the creature was 10 inches long making it far too big to be a British bug.
Bill added: "It was so bright I thought I had set off a security light at first. I got one photo and then it disappeared.
"One professor I spoke to said it didn't look like an insect as it didn't look right aerodynamically, was far too big and didn't have antennae."
Bill took the photo in the grounds of St Edward the Confessor Church in York. He often visits the church in his hunt for evidence of otherworldly beings as he said he feels "drawn" to the location.
The theatre stage manager is set to discuss his findings at The Scottish UFO and Paranormal Conference in Edinburgh at the Pleasance Theatre on June 20. The event will feature paranormal author Ron Halliday who is currently carrying out experiments at a popular tourist attraction to see if fairies exist.
Ron's search has been inspired by Robert Ogilvie Crombie, who claimed to have encountered fairies in the Royal Botanic Garden in Edinburgh in the 1960s.
Cottingley fairies
The photo is also reminiscent of the Cottingley fairies, photographed in Yorkshire in 1917.
The Edinburgh conference will also feature a talk from Glasgow classics academic Alyson Dunlop, who will discuss how people can contact aliens by going into a trance.
Alyson said she once went into a hypnotic state in bed at home and encountered alien beings who gave her a message for humanity which she will share at the conference.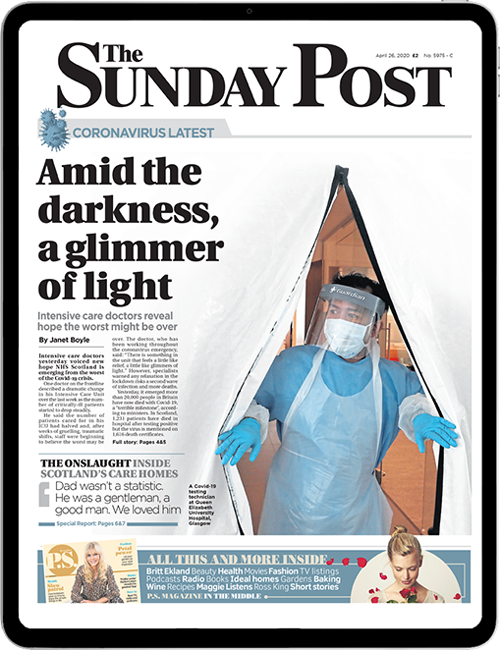 Enjoy the convenience of having The Sunday Post delivered as a digital ePaper straight to your smartphone, tablet or computer.
Subscribe for only £5.49 a month and enjoy all the benefits of the printed paper as a digital replica.
Subscribe