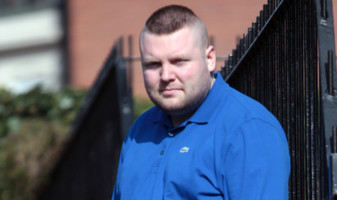 'Police bullied me and locked me up for days, but they won't say sorry'
A bookie has won thousands of pounds in compensation after claiming he was 'falsely imprisoned' by police.
Dad-of-four Gary Wilson, 26, rushed to help his cousin who
had climbed on to the roof of a block of flats wearing only his boxer shorts and refused to come down.
Gary, who was standing about 20 metres away behind a cordon when the drama unfolded, joined police and fire officers in trying to talk the man down.
But when a sergeant asked him to leave the scene, he refused.
Gary claimed a police officer then used "unreasonable force" by handcuffing him and kicking his legs from under him.
Gary, of Newcastle, says he was left with cuts and bruises following his arrest on June 16, 2012.
He was taken away in a police van and held in cells for nearly two days, meaning he missed his son Layton's second birthday.
Northumbria Police offered no evidence in Newcastle Magistrates' Court the following Monday and his trial was dismissed.
Lawyers acting on behalf of Mr Wilson have reached a £7,500 out-of court settlement.
Gary, who works for William Hill bookmakers, is now demanding an apology from the force.
He said: "They bullied and falsely imprisoned me and have now settled out-of-court.
"But they have still not said sorry despite the case against them being strong.
"I think that is unacceptable. I did nothing wrong. I was trying to help my cousin and they locked me in the cells for the whole weekend."
Gary's solicitor, Kevin Donoghue, launched a compensation claim immediately after the case was dismissed.
He claimed the arrest for breach of the peace and Gary's detention for nearly 48 hours were unlawful.
Mr Donoghue said breach of the peace, an offence under civil law, had to involve the threat of violence.
Police should also release suspects arrested for breaching the peace immediately after any threat has ended, he said.
However, Northumbria Police said Gary had inflamed the situation a claim he denied.
Mr Donoghue said: "There were no justifiable grounds for his original arrest by the arresting officer and her colleague, who could have spoken up at the time to prevent the arrest.
"The continuing detention was then wrongfully approved by the custody sergeant and other police officers over the course of his two-day detention."
He added: "When police wrongfully arrest innocent people, public confidence is damaged. To then fight legitimate compensation claims only makes matters worse."
A Northumbria Police spokesman said a full investigation had been carried out into claims of excessive force and unlawful arrest. That probe cleared the officers of any wrongdoing.
The spokesman said: "The settlement was made solely because the complainant was held in custody for longer than was necessary."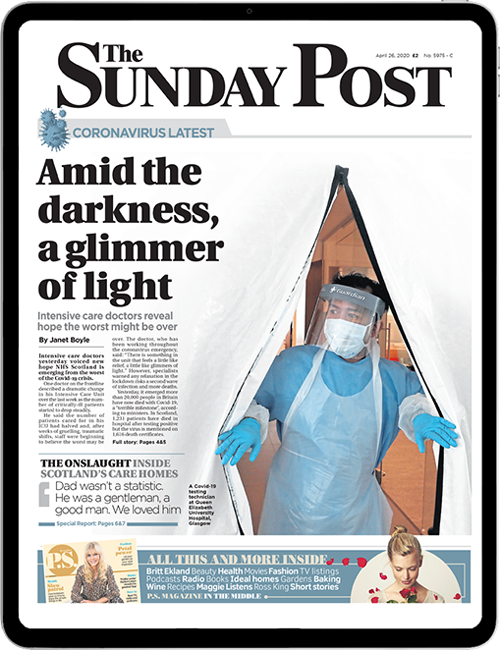 Enjoy the convenience of having The Sunday Post delivered as a digital ePaper straight to your smartphone, tablet or computer.
Subscribe for only £5.49 a month and enjoy all the benefits of the printed paper as a digital replica.
Subscribe