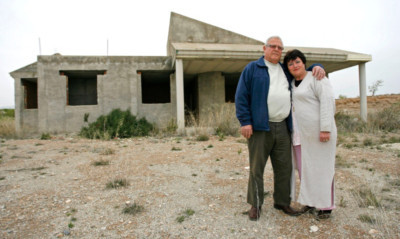 Landmark case could save dream homes.
Expats who own illegally-built homes in Spain have been given fresh hope after a landmark case saw plans to bulldoze a couple's property suspended.
Thousands of Brits have ploughed their savings into luxury villas on the Costas, expecting to spend the rest of their lives there.
But the dreams of many have been left in tatters by Spanish bureaucrats who served them with demolition orders because their homes were built without the correct planning permission.
However, a new case lodged by a retired British couple has offered a glimmer of hope.
The couple a former engineer and his retired secretary wife have managed to keep the wrecking ball at bay by appealing to the European Court of Human Rights.
Last week, a court in Almeria, Andalucia, suspended an order to demolish their £120,000 home in Albox pending the outcome of the appeal.
Lawyers believe it is the first time British expats have managed to suspend a demolition order using human rights laws.
The ruling could open the door for others caught up in the crisis to follow suit.
Maura Hillen, president of action group AUAN, represents around 700 British expats who have been told their homes in Andalucia are illegal.
She said: "We are very pleased with this and believe it is the first time such an order has been made with regard to the right to property and an appeal to the ECHR.
"All we are asking is that there should be no further demolitions without prior compensation for those who acted in good faith."
The couple, whose identities have been kept secret since the husband suffered ill health through stress, have spent three years embroiled in legal battles since their home was deemed illegal.
The appeal brought to the ECHR has been funded by British expats who raised more than £5,000 to pay for lawyers.
It focuses on a specific protocol of the European Convention of Human Rights which guarantees the right to property.
Gerardo Vazquez, the Spanish lawyer handling the appeal, said: "In my opinion the Spanish state needs to resolve this once and for all, especially if it wishes to sell some of its millions of empty houses to foreigners.
"The matter is not yet over, but I think this is a very useful precedent which I hope represents a change in the stance of the Spanish Courts."
The case is being closely watched by Scots couple John and Liz Brown, who put their life savings into building their own dream home in Albox. Despite spending £140,000 they have never lived in the property after a court order in 2004 stopped construction. Since then they have fought a long battle to finish the villa.
They now live in constant fear that officials will send a bulldozer to flatten their home.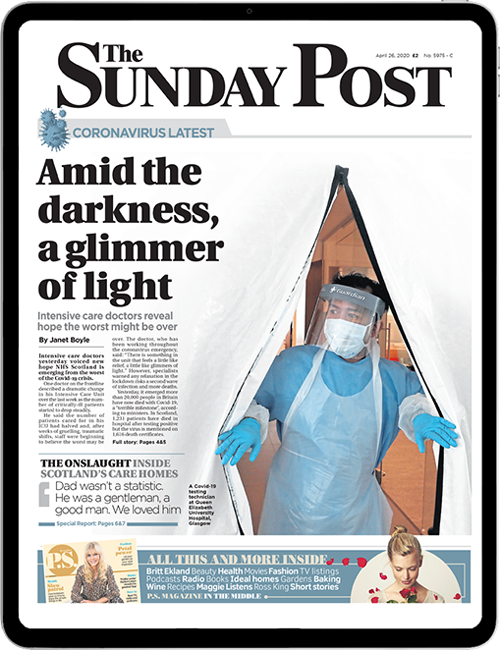 Enjoy the convenience of having The Sunday Post delivered as a digital ePaper straight to your smartphone, tablet or computer.
Subscribe for only £5.49 a month and enjoy all the benefits of the printed paper as a digital replica.
Subscribe