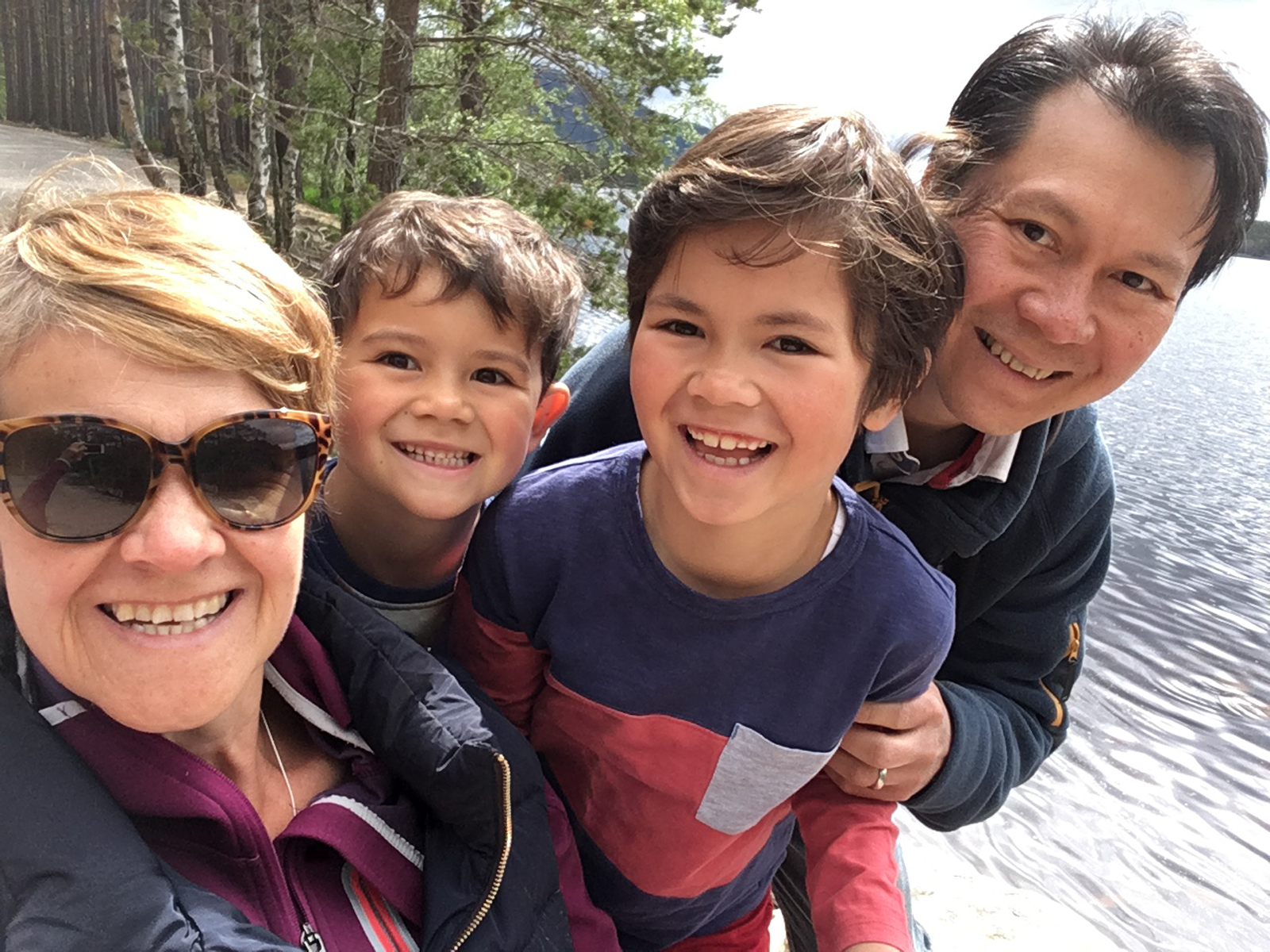 SCOTLAND is living in the dark ages when it comes to prescribing a cancer miracle drug, the surgeon hubby of a desperate breast cancer victim has blasted.
Winston Chang's wife Anne is battling cancer for a fourth time but has been refused Kadcyla, a widely-hailed breast cancer treatment, on the NHS.
Despite evidence the drug dramatically extends cancer sufferers' lives, it is not recommended for use in Scotland due to its high cost.
Instead Anne, her family and friends have launched a fund-raising drive to pay for a course of Kadcyla treatment themselves.
But leading orthopaedic surgeon Mr Chang has slammed the path they have had to take, likening Scotland's stance on prescribing the drug to living in the dark ages.
"This is not progress," he said. "When cancer specialists meet for international conferences with Kadcyla being used all over the world, what must they think of Scotland, which seems to be stuck in the dark ages?
"Every woman, no matter where she lives, should have the chance to see if it might extend their lives."
Ironically, wife Anne MacLean-Chang has spent her life working with cancer.
She's spent 20 years in palliative care, tending people with advanced cancer, making their lives as comfortable as possible.
The 46-year-old mum of two from Elgin, Moray, couldn't believe it when she was told she was not getting the drug paid on the NHS.
"I would never have believed that with only months left to live, I would be refused a chance to try this drug because I live in Scotland," she said.
The Sunday Post recently highlighted the case of Lesley Graham, 39, who was granted access to Kadcyla after pleading with Health Secretary Shona Robison.
Since starting her treatment, Lesley has seen remarkable results, with scans showing a remarkable U-turn on many of her ills.
The drug, made by Swiss pharmaceutical giant Roche, has been vetoed for use here by the Scottish Medicines Consortium (SMC) due to its cost – £90,000 per course.
But that may change as Roche is understood to have resubmitted the drug to the SMC, presumably with a lower price, a tactic which has seen its rolled out in England and Wales.
But the SMC is unlikely to rule on whether Kadcyla will be made available in Scotland on the NHS until early next year, which offers Anne little comfort.
"I don't have time on my side," she said. "I can't wait around or I'll die waiting."
Anne was diagnosed with Hodgkin's lymphoma, a cancer of the blood, 10 years ago. She had chemotherapy and radiotherapy and, in 2011, she was clear.
However, in 2014 she was diagnosed with a tumour in her breast.
In October 2015 she had her remaining breast removed after cancer returned. In February, Anne discovered two lumps in a chest scar line and a biopsy confirmed cancer.
Last month she learned it had spread to her liver.
She said: "Professor Stephen Johnston, a world authority on breast cancer at London's Royal Marsden Hospital, urged me to take Kadcyla immediately.
"My consultant in Edinburgh, Professor David Cameron, said the same.
"Both said my best chance is to start taking Kadcyla.
"I don't want to die. I don't want to leave my husband and my wee boys. Ollie is five and Nathan is seven. I want at least a chance."
Anne's friends started a crowdfunding page to raise money for her treatment, and she will begin her first session of Kadcyla tomorrow.
"I am so grateful to everyone, but what sort of Scotland is this where we have to fundraise to pay for our own medical treatment?"
Last night Health Secretary Shona Robison said: "As a result of reforms and investment Scotland is now one of the top nations in the world for accessing new cancer medicines.
"Where a medicine is not recommended by the SMC, but a doctor feels the treatment is right for a patient, health boards have procedures to consider individual requests on a case-by-case basis."
To help Anne go to justgiving.com/crowdfunding/annemaclean
---
READ MORE
English patients 'denied' breast cancer drug available in Scotland and Wales due to cost
Cancer drug treatment results 'dream come true' for battling mum Lesley Graham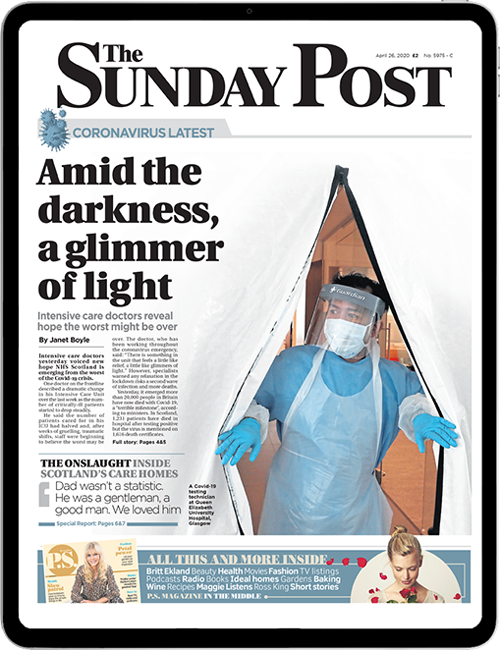 Enjoy the convenience of having The Sunday Post delivered as a digital ePaper straight to your smartphone, tablet or computer.
Subscribe for only £5.49 a month and enjoy all the benefits of the printed paper as a digital replica.
Subscribe