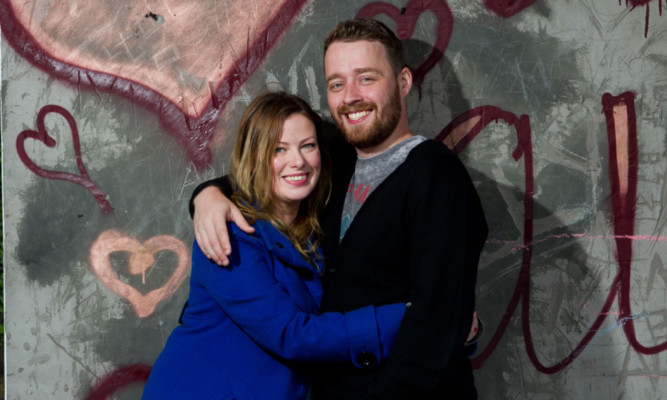 WHEN Tom Moriarty takes to the stage at the Edinburgh Fringe it will mark a milestone after the worst three years of his life.
Next month's premiere of Detached comes as he finally looks to put a hellish nightmare behind him.
He survived a bout of meningitis that almost killed him then found it was only the beginning of lifelong problems.
"It started with a headache and what felt like a cold coming on," said Tom, 29, who lives in Glasgow with actress fiance Sarah-Beth Brown.
"After three days people were telling me it was man flu.
"But on the fourth day I went to the cinema with Sarah-Beth and couldn't even tell you what happened in the film because I was so ill. I was switching from hot to cold and was completely out of it.
"Then my eyes and joints started getting really sore and I was struggling to walk."
Sarah-Beth was so worried she called NHS 24 and Tom was soon in hospital being given a lumbar puncture and told he had viral meningitis.
"A friend took a photo of me then that I struggle to look at now. I look like death in it.
"A doctor told me that if I'd left it for another 24 hours I would have been dead. That's a scary thing to hear for a 26-year-old who had been training for a half-marathon the week before.
"I was in so much pain I was on morphine and drifting in and out of consciousness. It was a horrible time.
"Even now I still haven't come to terms with the fact I almost died."
Tom spent weeks in hospital but collapsed days after his release and was readmitted where it was discovered that he had the more serious bacterial, not viral, meningitis.
"I was in for more than a month but when I released again I was still in a really bad way," he recalls.
"My left leg had been badly affected I don't know if it was the meningitis or the lumbar punctures and I could barely walk.
"I felt crippled and I had terrible headaches and constant pain everywhere.
"It left me in a serious cloud of depression. I was caught by in this horrible darkness and I turned into a nasty person I didn't even realise was in me.
"I don't know how Sarah-Beth stayed with me."
Tom turned to counselling and meningitis support groups to help with win the mental as well as physical battle.
And he found comfort in writing Detached, which opens on August 17.
"The show is a result of what I think life is now after three awful years," adds Tom. "My condition is manageable now and I'm at the stage where I'm pain-free most days. But things like the problems like my leg will be with me the rest of my life."
Paul is giving his backing to a new campaign by the Meningitis Research Foundation (MRF) "Adults get meningitis too".
MRF estimates that there are around 3200 cases of meningitis and septicaemia in the UK.
Mary Millar, MRF Scotland Manager, said: "Don't be complacent if a loved one is sick; knowing the symptoms and acting fast can save a life. If anyone has any concerns we urge you to trust your instincts and seek urgent medical advice."
n www.meningitis.org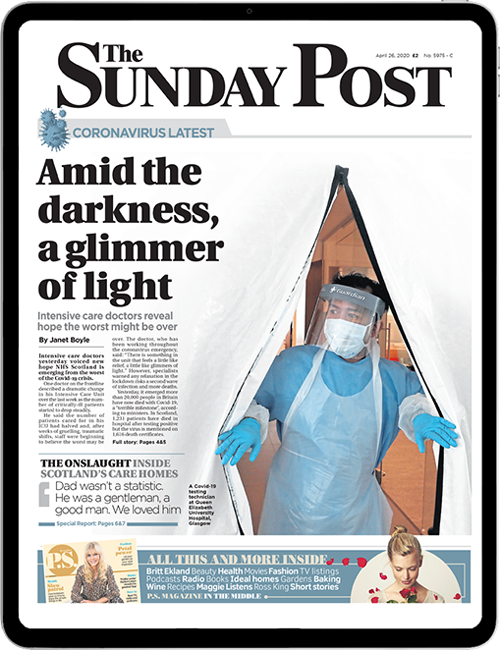 Enjoy the convenience of having The Sunday Post delivered as a digital ePaper straight to your smartphone, tablet or computer.
Subscribe for only £5.49 a month and enjoy all the benefits of the printed paper as a digital replica.
Subscribe