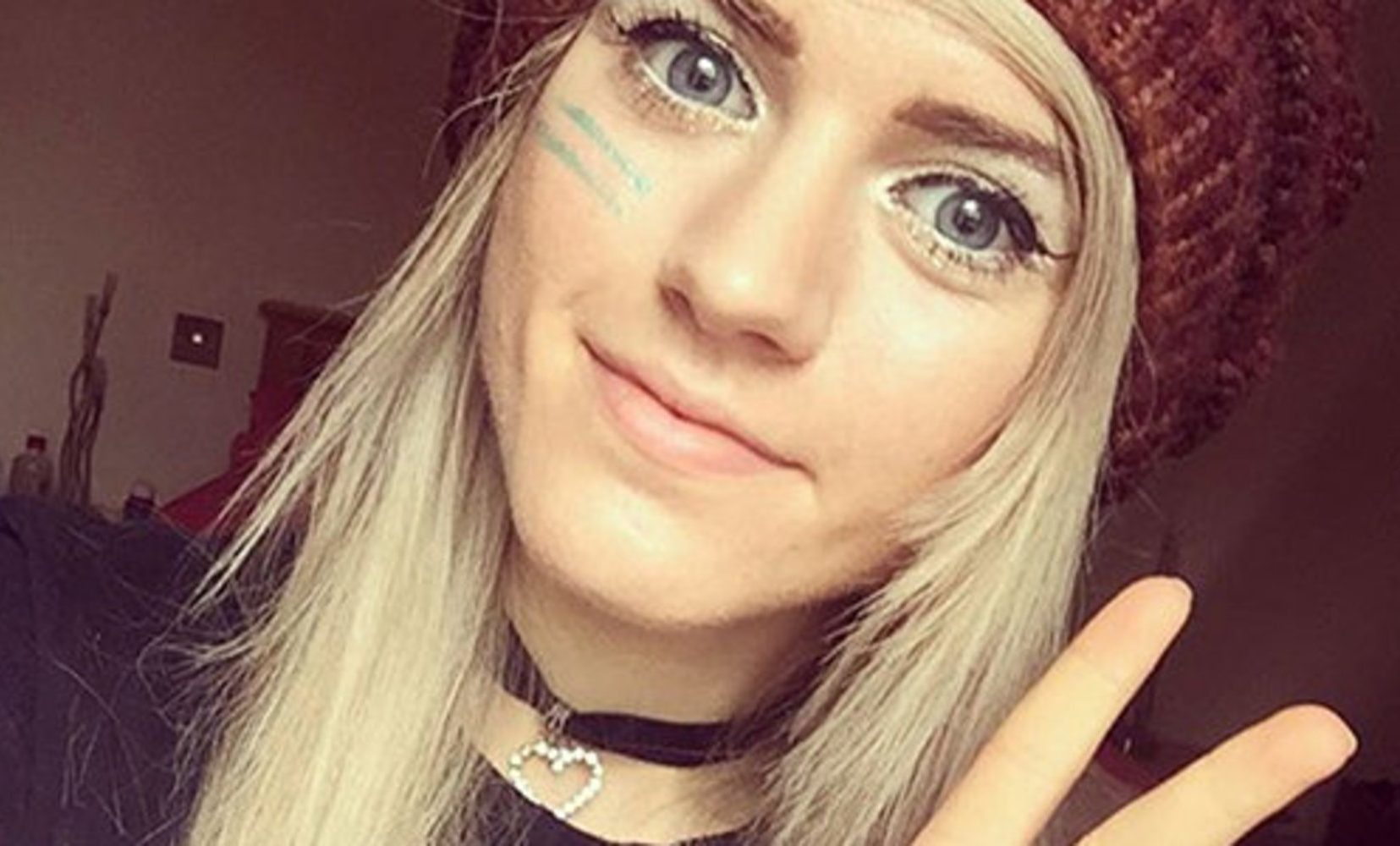 WHAT has happened to Marina Joyce?
That was the question that gripped hundreds of thousands of people at the start of last week amid a worldwide internet frenzy.
Police were called, campaigns were launched and #savemarinajoyce trended on social networking site Twitter.
For those caught up in the mystery of Marina, it was as big as who shot JR or what really happened to Lord Lucan.
And yet there's a high chance you'll never have heard of her.
What about Zoella or PewDiePie, or Stampy Cat? Not familiar with any of them?
Well, welcome to the baffling world of YouTube vloggers.
Vloggers didn't exist 20 years ago.
Not sure what a vlogger is? The name is a combination of video and blogger.
Typical vloggers make short films of themselves and put them online for the world to see – most commonly on website YouTube.
---
READ MORE: Why are YouTube stars like Marina Joyce, Zoella and PewDiePie so popular?
---
For those of us over a certain age, it might feel like a completely alien world – but if you have kids or grandchildren under 25, YouTube is as big a part of their lives as the BBC or STV is to ours.
Marina Joyce is one of those YouTube vlogging stars. The London girl, 19, regularly posts videos about fashion.
Before last week, she had gained a following of 600,000 subscribers on YouTube – respectable, but not quite in the realm of superstars.
Now she's approaching two million. And all because she posted an online video called Date Outfit Ideas.
In it, she spoke about her favourite subject – fashion.
But devoted fans thought she was behaving strangely and that the video was a cry for help, with several messages hidden within it.
---
At 0.12, if you turn up the volume really high there's some interference that sounds like 'help me'…
One YouTuber has cut the clip down:
At 1:03 she twirls indoors in a dress and there are 'bruises' on her upper arms.
---
It has now been watched 22 million times.
Conspiracy theories ranged from her being in an abusive relationship,  to being held hostage by someone – and even that she had been kidnapped by Isis, who were using her to lure people to a meeting point.
It didn't take long for the internet frenzy to build, as thousands tweeted that she must be in trouble.
Internet psychologist Graham Jones followed the story with interest.
"What happened was something called social proof," he said. "If a group of people feel they must do something, other people start agreeing to feel part of that group.
"Imagine you and a group of eight friends decide to go out and six of you choose the local pub for dinner. Two of you don't agree and then feel like outsiders from that group. It's a kind of peer pressure. "
That, and the combination of various conspiracy theories about Marina, proved irresistible.
"People love conspiracy theories, often because the truth is just so dull," says Graham.
"So they almost wanted to believe she was in some kind of trouble. For instance, one of the theories was that a sinister man was telling her what to say. Marina insists it was her mum – that's just a bit tedious! People want to believe the more dramatic story."
While thousands of tweets were sent about Marina, Graham reckons only a tiny fraction of people actually did anything constructive.
Some people reported their concerns to the Metropolitan Police. They visited Marina's home to check on her.
Guess what? Panic over, everyone. Marina was fine.
She said, during a livestream after the 'kidnapping':  "The bruises are an actual story," in response to a commenter asking about them: "I don't know how to tell that story, but I don't know if it's a good idea for my YouTube channel to tell what happened."
Im TOTALLY fine guys, i am feeling very good today and its actually so heartwarming to see so many people care about me

— Marina Rose Joyce (@MarinaJoyce7) July 27, 2016
Police did their best to quell fans' fears:
Officers have visited YouTube user Marina Joyce. She is safe and well. #ETeam #savemarinajoyce

— Enfield MPS (@MPSEnfield) July 27, 2016
But some previously concerned fans bought into yet another conspiracy theory.
That they'd been the victims of a giant publicity stunt.
If that was the case, some might say it was a canny move by blonde-haired Marina.
Because if you gain enough "subscribers" – or followers – on YouTube, there's serious money to be made.
Take Zoella. She started posting videos from her bedroom. She talked about fashion and her anxiety issues.
With her down-to-earth manner, she became a best friend to millions of girls, a sister for them to rely on.
OK, most had never met her, but that didn't stop her from earning £400,000 in the eight months to November 2014.
Part of that whopping pay paket came from sales of her book, Girl Online. It became the fastest-selling debut book in history.
But much of the money for these internet stars now comes from advertising and sponsorship deals, personal appearances and media and TV opportunities.
That's the power of the YouTube generation.
Stampy Cat is another success story.
Real name Joseph Garrett, he makes videos as Stampy about the game Minecraft.
It's made him a fortune with experts suggesting he can make £200,000 in a month.
Last November, Joseph appeared at Dundee's Caird Hall, and 2000 under-12s packed in to see him – along with their bemused parents.
It's a good example of how the YouTubers are moving from the virtual world into the real one.
Fans of Celebrity MasterChef were left scratching their heads a few weeks ago when Marcus Butler appeared.
Even host Gregg Wallace appeared confused about who he was.
Yet, on YouTube, he's got 4.5 million fans.
Even if you're one of a generation who doesn't log on to YouTube, Graham Jones thinks you will soon – and as well as watching videos, you could be making them.
"YouTube has only been around for 11 years. It's new," he says.
"But older people are starting to use it and it's very likely we'll see a rise in vloggers in their 50s and 60s."
Not convinced? A few years ago the vast majority of Facebook users were the younger generation.
Now, as Graham points out, there are users from nine to 90 – 65% of the UK population uses it.
"There are endless interests. So you can imagine a middle-aged vlogger telling you how to make your grass greener. Another telling you how to prune your roses," he says.
"A TV gardening show has to be more general.
"But YouTubers can focus in on one individual subject area – and because they've got a potential worldwide audience, they've got the chance to make a fortune."
So the next time you've had a bad day at work, why not come home and make your first YouTube video?
Who knows where it might lead!
---
READ MORE
Social media is drug and we're all under the influence!
TV overtaken by social media as main source of news for young adults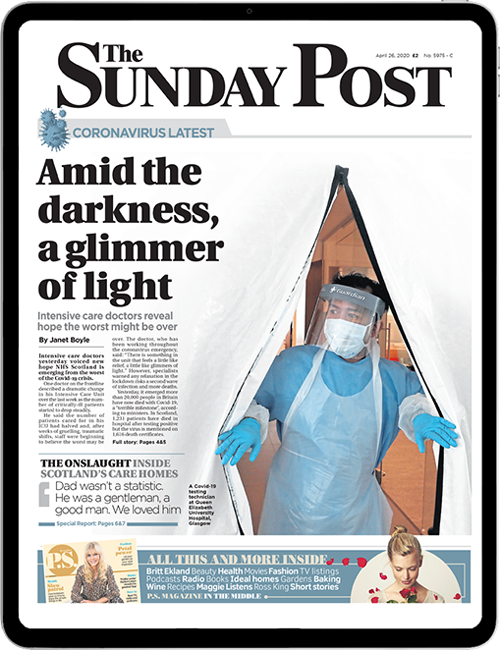 Enjoy the convenience of having The Sunday Post delivered as a digital ePaper straight to your smartphone, tablet or computer.
Subscribe for only £5.49 a month and enjoy all the benefits of the printed paper as a digital replica.
Subscribe