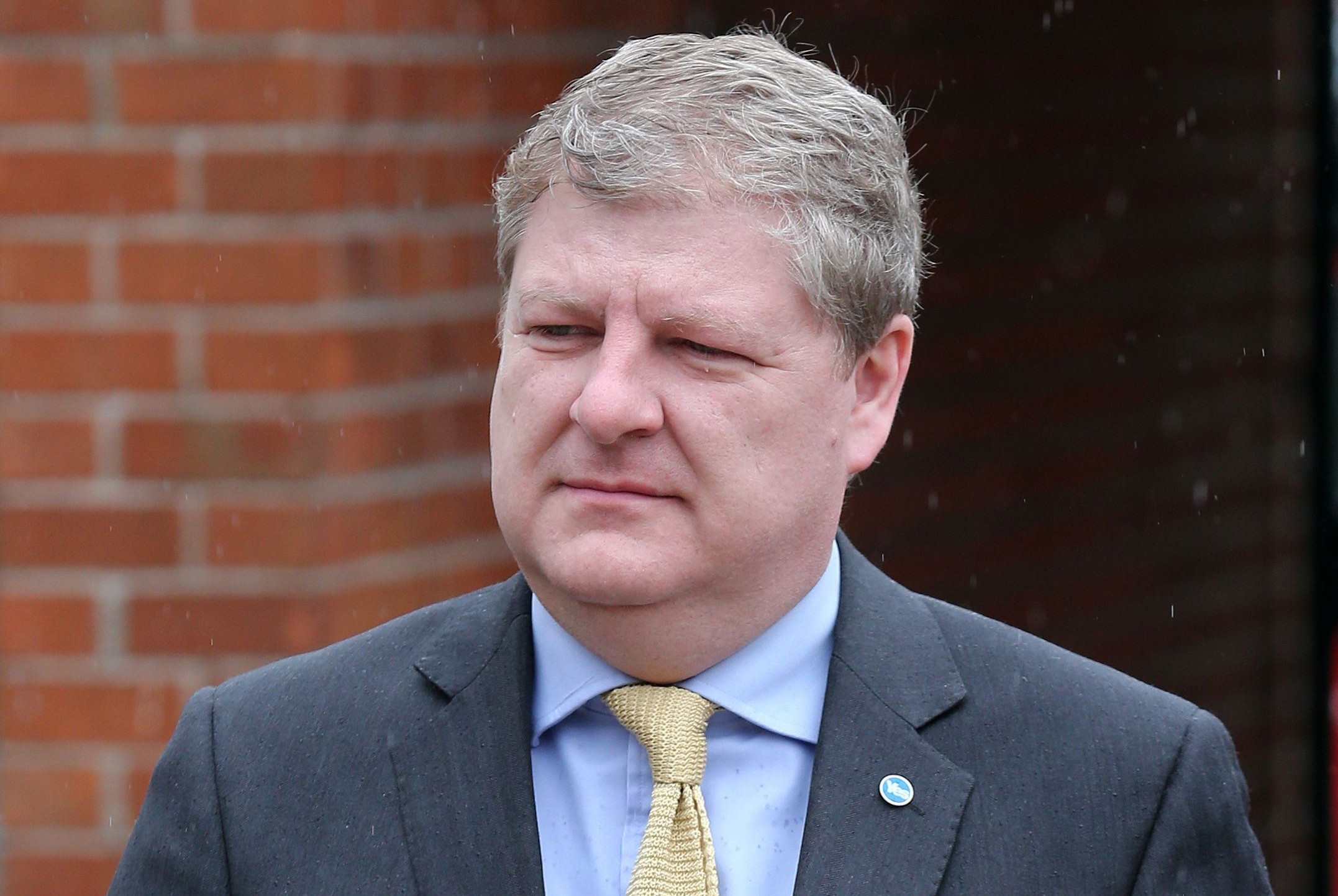 A year ago he led a party of six – now there are nearly 10 times as many SNP MPs.
He said: "I still find myself at group meetings looking round the room thinking what total transformation.
"From being able to fit the entire parliamentary party round one meeting room table to now, where we have trouble securing meeting rooms large enough to house everyone."
Robertson was the General Election campaign manager who masterminded the SNP's success.
And since May, he's carved out a niche not just as a respected player at Prime Minister's Questions, putting David Cameron on the spot, but also in picking the party's parliamentary battles.
He explained: "As the Government only has a majority of 12 there are a series of issues where, given the SNP numbers, we can have an impact on whether the Government is able to go forward or whether they have to perform a U-turn."
He cites the Tories' tax credits climbdown as well as forcing them to scrap plans to extend Sunday trading in England and water down the fox hunting ban as examples where SNP opposition has proven critical. And he's promised to continue.
"There are times when we are able to have a voice heard, there are circumstances where the Government majority looks shaky and, where that is the case, we'll use the opportunity to maximum effect."
He admits he was prepared for the party's elevation to becoming Westminster's third force, effectively measuring the curtains this time last year in what was the Lib Dems' suite of offices at the heart of parliament.
He said: "The penny was dropping that there was the possibility of a game-changing result in terms of SNP representation in the House of Commons.
"The UK polling numbers and the Scottish polling numbers were suggesting it was beginning to look like the SNP would have more parliamentarians than the Lib Dems.
We'd become the third party and with being the third party comes a significant range of rights and responsibilities at Westminster."
But 2015 has not been plain-sailing.
The 56 are already down to 54 after MPs Michelle Thomson and Natalie McGarry resigned the party whip to deal with separate allegations of financial impropriety.
As election supremo, shouldn't Robertson have taken more of an interest in vetting candidates?
"Political parties reflect society and there will always be a range of backgrounds in political parties and a range of experiences. It's not always possible to get to the bottom of aspects of peoples' past no matter how hard we try."
He added: "It's for Michelle Thomson and Natalie McGarry to answer outstanding questions and resolve their situation and I hope that is what they are able to do."
Despite his General Election role, Robertson has not been handed any specific job for the Holyrood elections.
But he insists it's not a snub.
"John Swinney is campaign director and I get on tremendously well with him.
"I'm happy to share any insights I have and support him.
"I have the biggest role that anybody could wish for in the SNP in the House of Commons and that is to lead a group of extremely talented parliamentarians while at the same time coordinating with our colleagues in the Scottish Parliament and at SNP headquarters."