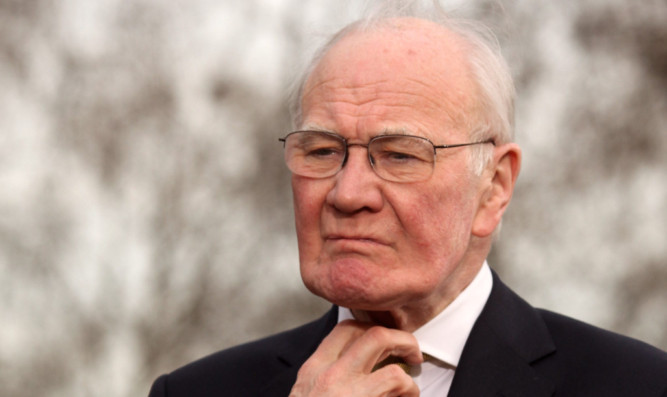 Ten years on, there's no doubt in the mind of Sir Menzies Campbell that the Iraq War was illegal.
However, the former lawyer and Lib Dem leader says that does not make Tony Blair a war criminal.
He explained: "Blair believed that what he was doing was legal. He'd only be a criminal if there was both a guilty act and also a guilty intention. "He was somewhere between messianic and evangelical. He was like a juggernaut, you couldn't see him being deflected."
Even a million-strong march on the streets of London in February 2003 would not change the then Prime Minister's mind. A few weeks later 10 years ago today Blair made an impassioned speech in the Commons to convince his party to back him, knowing defeat would mean the end of his premiership.
Sir Menzies said: "It was a notable speech in parliamentary terms of that there was no doubt but it didn't address the central issue which, for us, was always the issue of legality."
At the time Sir Menzies was having treatment for cancer. However, he made it to the Commons to vote against the government.
He explained: "I was having radiotherapy in Edinburgh but I got permission to fly down. They're very strict about when you have radiotherapy, but I explained to them that I wanted to go to vote against the Government. "The radiologists were quite annoyed about Iraq they accommodated me so I could vote against the Prime Minister."
It was a bold move by the Lib Dems to come out against military action. Then leader Charles Kennedy faced hostility in the Chamber and Sir Menzies admits it was a difficult decision to take.
He recalled: "Young men and women were going to war. You're thinking 'some of these people may be killed or wounded'. I certainly had some sleepless nights over whether we were doing the right thing.
"What we said then, and we got a lot of stick for this, is that we were against the war but for the people who were sent to fight it. We tried to maintain that position."
Politically it was a risky stance for the Lib Dems if the intelligence proved correct and it turned out that Saddam Hussein's Iraqi regime had weapons of mass destruction, the party's credibility would be shot and Kennedy and Campbell would have been forced to step down.
In the event, their instincts proved right and it's Tony Blair whose reputation has been tarnished by his desperation to take the nation to war and his failure to anticipate the chaos that would engulf Iraq after the invasion as the state failed and terrorists flooded in.
There, 179 British soldiers died, and estimates vary of how many Iraqis were killed during the invasion and in the atrocities that followed as the state descended into sectarian violence.
The government of Iraq remains fragile.
Added Sir Menzies: "Iraq is Tony Blair's legacy and it will be his epitaph.
"It was the worst foreign policy decision since Suez and it did us huge damage, to put it dramatically, not just in blood and treasure but in authority, moral authority."
However, the political legacy is that no Prime Minister will rush to war in the same way. As Sir Menzies points out: "When it came to action in Libya David Cameron had no hesitation in putting it to a vote in the House of Commons, but he wasn't willing to do that until he had a resolution from the UN Security Council authorising it. "No British government for a long time is going to be willing to take action that is, on the face of it, illegal."