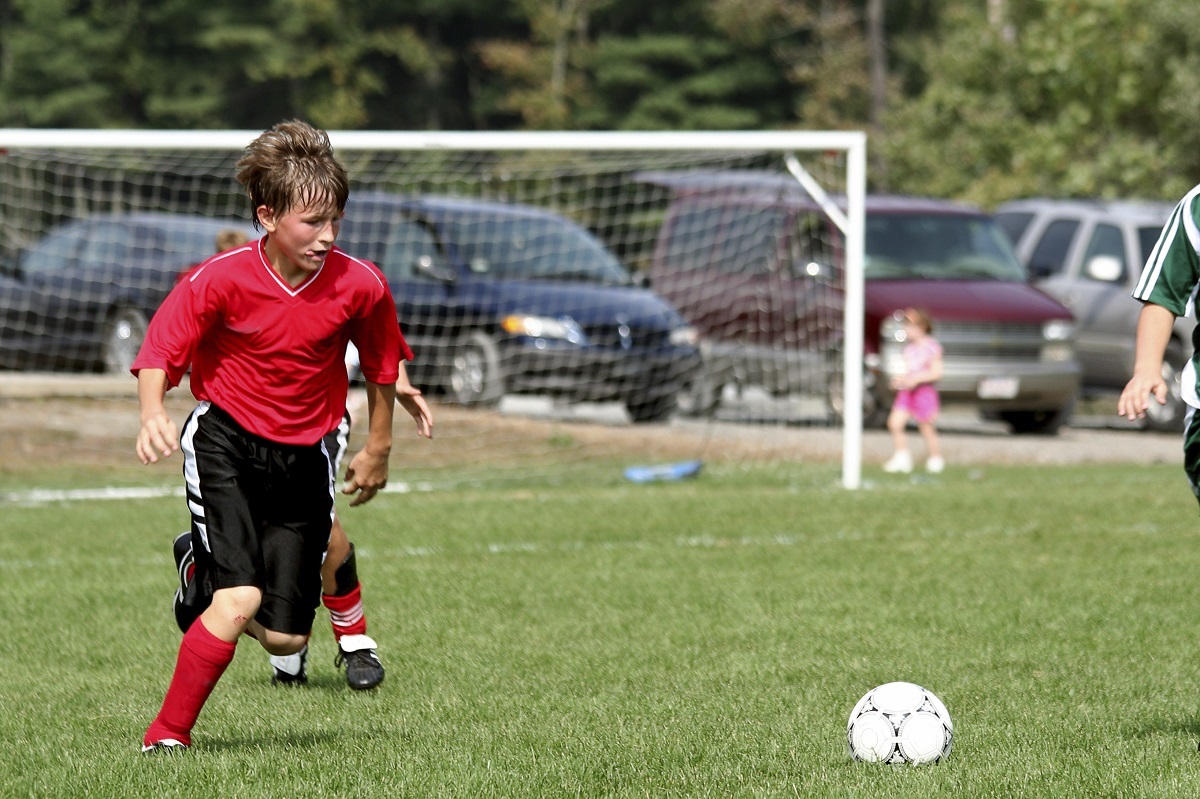 CHILDREN as young as 10 are being "exploited" by unscrupulous football agents, a Sunday Post probe can reveal.
Driven by the mega-bucks lure of finding the next Wayne Rooney, squads of unregulated rip-off merchants are allegedly fighting for control of emerging schoolboy talent.
Insiders claim rogue agents have turned the beautiful game ugly amid accusations they often ignore safeguards meant to protect kids.
Today, The Sunday Post lays bare the tactics they often deploy. We can reveal how:Agents only need to prove they have had checks on their criminal history when they're involved in a transfer, meaning they are free to work with children for years without being scrutinised; Police Scotland is monitoring some rogue agents over possible criminal links, with some considered "fronts" for organised crime gangs; Agents are using a variety of tactics to win over players and their families including plush meals, free football boots, tickets to big matches and access to players' lounges;Some are even targeting young players on social media in a bid to lure them.
Children's commissioner Tam Baillie called for all agents to be properly vetted by Disclosure Scotland.
He said: "I would be concerned if there are children involved with an agent as the transaction of money would confirm the impression that young people are being commodified.
"I think this potentially leaves them open to being exploited by the clubs concerned as money, and not their best interests, becomes the main issue."
A FIFA shake-up of football agent rules in April means anyone can now be an "intermediary" for players, only having to register with the SFA when they are involved in a transfer.
This involves the agent undergoing a criminal check with Disclosure Scotland but, crucially, proof of this check is only needed during a transfer.
This means an agent can represent a player and his family for years without having been properly background checked.
Former SFA chief executive Gordon Smith, who was an agent for 10 years, said: "I can understand the concerns about disclosure checks and it's something that needs looked at by the authorities.
"If there any circumstances that an agent is with a boy under the age of 16 and that boy is not accompanied by the parents then that's a problem."
He also raised concerns over the lack of controls in place for agents, adding: "When I was an agent you had to put up a bond. You were subject to the threat of losing your bond if you committed any illegal act, and that was a way of getting agents to behave.
"The FIFA rule changes leaves the business open to anyone and that includes unscrupulous characters."
One coach, who works for a top club in the pro youth league but asked not to be named, said he was aware of kids as young as 10 employing agents.
He said: "We have agents at all the games and they play on the fact there is a cache about agents being interested in players.
"For some players they sadly think they've made it if they get an agent and with some parents, some of the less bright ones to be frank, they do too."
Agents are banned from striking agreements with players who are under 16 or still attending school but they can have representation through their parents or guardians.
Agents are estimated to represent around 20% of the 2,500 pro youth players in Scotland and our probe was launched following fears over the influence they have on this elite band of youngsters.
From speaking to sources in the youth set-up, football world and Police Scotland, The Sunday Post has established concerns over the conduct and criminality of some agents operating in Scotland.
One senior figure in the youth football world said: "It can often be the parents' heads which are turned first.
"It's a bit of a stereotype, but if you've some guy in a flashy car promising you the world, then it's easy to see why.
"The agents will only go after the elite, the ones they think have the best chance of making it, so you have a split in teams where the ones without agents think they're somehow behind.
"In some situations there are serious welfare issues, where the kids and parents are frankly signing up to anything without proper advice. "
SFA rules forbid agents from receiving payment for any transfer involving players under the age of 18.
But Elliott Fillingham, head of youth at the ViolaFC agency, said it has happened with some agencies.
And youth football sources told The Sunday Post the easiest way around it is by making a payment to the parents.
Ex-footballer and Hibs academy coaching manager Eddie May has bemoaned the influence agents have on young players.
"A big problem you find at academy and youth level is the agents," he said.
"A lot of agents are filling parents' heads with a lot of nonsense. The number of kids getting agents at 13, 14, 15 years of age is frightening."
Earlier this year a Sunday Post probe exposed the treatment of youngsters signed by clubs on youth deals with claims at least five clubs in Scotland's top two divisions not paying the national minimum wage of £2.73 an hour for apprentices.
Fears over "transfer fees" for children moving between clubs and the conditions faced by the 2,500 pro youth players in Scotland were also raised.
South of Scotland SNP MSP Chic Brodie, who has been championing a shake-up of youth football since 2013, believes we need to "start again".
He said: "The exploitation of dreams because of early signing-ons of children, restriction of movement between clubs and the mechanism of alleged 'transfer' fees when that happens adds nothing to Scottish football.
"The role of agents in a young footballer's career also raises some serious questions."
An SFA spokesman said: "The SFA is acutely aware of the importance of children's wellbeing and, in fact, now employs a children's wellbeing and safeguarding manager at Hampden.
"It is worth noting that any representation contract submitted to the SFA in a transaction involving a minor requires signed parental consent.
"The new regulations allow a minor to terminate his or her representation contract with their chosen intermediary by giving notice to the SFA of their intention to do so."Shady gangs will target promising young starsPOLICE chiefs are increasingly worried about the influence of criminals in the world of football agents, The Sunday Post can reveal.
A string of agents and their associates are being monitored by Police Scotland over their links with top-flight players, both in the youth and professional ranks.
There have long been ties between top-earning players and underworld figures but insiders claim the situation has worsened since tough rules on people registering as agents were ditched by world governing body FIFA in April.
Now anyone can effectively act as an agent and it is understood many criminals now represent Scotland-based players but use associates with "clean records" for any paperwork around any transfer deal.
Some of those known to police have also struck up close ties with specific clubs, "hoovering up all the talent", as one source described it.
Earlier this year it was revealed English Premiership stars are being targeted by criminal gangs for protection money and the wealth of the top players north of the Border is now attracting attention.
Former top cop and Labour's justice spokesman Graeme Pearson said:"The involvement of criminals as so-called agents for young people pursuing careers in sport is a concern for us all.
"As always, criminals pursue their activities to gain profit.
"In circumstances where they allegedly act as agents it would be difficult to believe such agents would have the young person's best interests in mind.
"I hope the football authorities pay attention to the concerns expressed and take action to prevent criminal influences tarnishing the futures of our young players."
Are you affected by any of the issues raised in this investigation? Perhaps you feel your child has been unfairly treated at the hands of an agent? If so, we want to hear from you.
Email apicken@sundaypost.com or call us on 0141 567 2812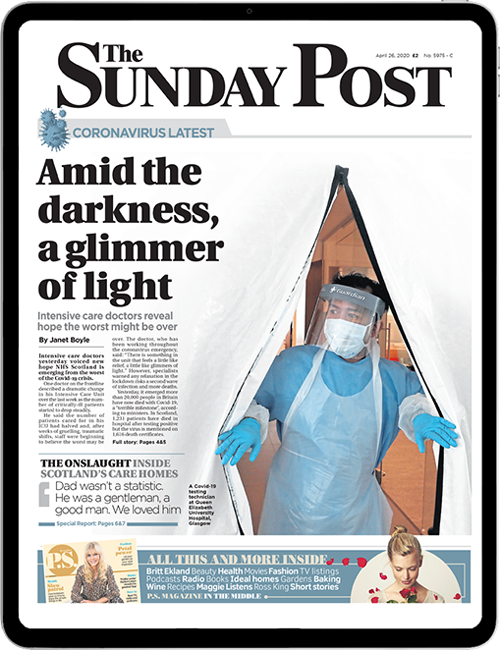 Enjoy the convenience of having The Sunday Post delivered as a digital ePaper straight to your smartphone, tablet or computer.
Subscribe for only £5.49 a month and enjoy all the benefits of the printed paper as a digital replica.
Subscribe