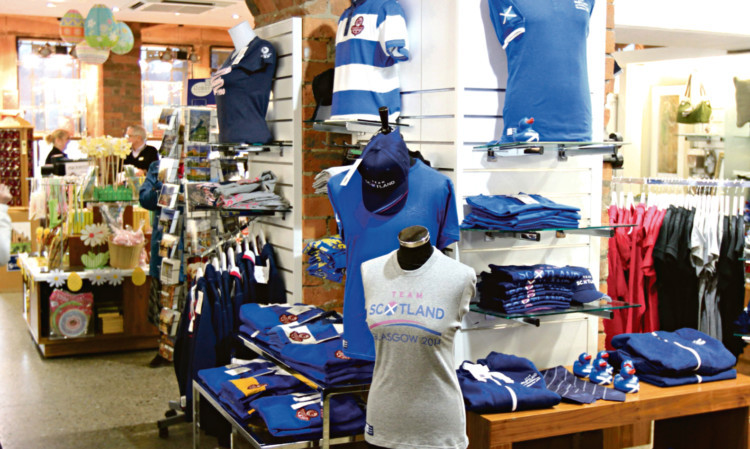 Almost all of the merchandise on sale in shops for the 2014 Commonwealth Games is being made by workers on the other side of the world.
A Sunday Post probe failed to find any official clothing that had currently been produced in Scotland. This is despite a pledge to involve Scottish firms.
Most t-shirts and other clothes on sale are being made in Bangladesh while souvenirs like cuddly mascot Clyde are being produced in factories in China.
The revelations come four years after the organisers of the London Olympics came under fire for handing fewer than one in 10 merchandise contracts to firms in the UK. However, following the row, in the interests of transparency, they revealed the names and locations of the factories used in 72% of the products.
When we asked Commonwealth Games chiefs to do likewise they refused, citing "commercial reasons".
Last night opposition politicians expressed concern while business leaders called for more transparency but praised organisers for giving Scottish firms "a fair crack of the whip" in other areas.
Alison Johnstone, Green MSP for the Lothians and a former athlete and coach, said: "Scottish manufacturing needs support and consumers expect product origin to be clear.
"It's extremely disappointing to see organisers wheeling out the commercial confidentiality excuse when they should be up front about the source of Games merchandise."
Our reporter visited the main outlets for Commonwealth Games merchandise in Scotland. Out of all the labelled products we found only one had been manufactured in Britain a scarf, made in England. The rest were produced in Bangladesh and China.
The firm awarded the lucrative contract to oversee merchandising for this summer's Games to Northampton-based Venue Retail 2014 Ltd. The company, which has just opened up a small Scottish base in Glasgow, specialise in designing and sourcing products but not manufacturing. Instead that is contracted out to a separate firm.
When VRL, which also worked on the London Olympics, were granted the money-spinning work in 2012, Commonwealth bosses promised the merchandise would "showcase the designs and creativity of Scottish firms". Yet our investigation showed no signs of Scottish involvement.
The full range of Commonwealth Games 2014 merchandise, including clothing, will eventually compose of 1,500 items. A mega-store is due to open in Glasgow's city centre later this year and department store John Lewis will also start
selling souvenirs in shops within months.
Staff are currently being recruited to work in the new outlet. But merchandise is already "flying off the shelves" at the current three main outlets a VisitScotland shop in Glasgow city centre, the Kelvingrove Museum and the newly built Emirates Arena in the east end of the city.
In all they sell 26 products that have labels detailing where they were made. At least 11 of them were produced in China as was Clyde the mascot doll, which doesn't have a label.
However, more than half of the items 14 in all were manufactured in Bangladesh, including the 2014 Logo range's hoodie, which sells for £36.99. That's almost the same amount as the average clothing factory worker gets paid a month in the Asian country.
Samantha Maher, of campaign group Labour Behind The Label, said: "There's only one reason companies go abroad and that's because it is cheaper. If they say they are going to use Scottish companies they should."
She added: "Conditions within factories in Bangladesh and China are notorious. Issues such as child labour, bullying, long hours and no rights for workers are all commonplace.
"Things have improved in Bangladesh following the collapse of a block housing garment factories last April, but the conditions are still poor. A recent study said 90% of factories had serious health and safety problems.
"We have no idea how the workers survive on the wages they are on. China has similar problems."
But Colin Borland of the Scottish Federation of Small Businesses defended the Games.
He said: "While this is disappointing to find out, we need to be fair. They have been very good at giving Scottish firms a fair crack of the whip. One thing they could do better is increase their transparency. A lot of public money is being spent on them so to give full disclosure of where clothing is being made would boost public confidence."
A spokesperson for Glasgow 2014 said: "Glasgow 2014, through our master licensee, Venue Retail 2014 Ltd, is working with established suppliers. The agreements ensure they adhere to the Glasgow 2014 Ltd procurement sustainability policy as well as the code of conduct of The World Federation of the Sporting Goods Industry. The code was designed as a model for companies committed to ensuring that their operations satisfy the highest ethical standards in the global marketplace.
"Of the 17 firms who have to date been granted sub-licenses to supply goods for the official Glasgow 2014 merchandise range, nine are based in Scotland. The majority of these are SMEs, and further suppliers who are based and manufacture in Scotland as well as internationally will be brought on board as Games time draws near and the Glasgow 2014 range expands.
"Retail outlets currently have a limited range of Glasgow 2014 merchandise on sale. As Games time approaches, the full range will be rolled out.
"Details around the suppliers can't be shared for commercial reasons."
Last year a Glasgow City Council report revealed Scottish firms had secured £300 million of contracts connected to the Commonwealth Games.
That figure included almost 90% of the lucrative tier one contracts worth £276 million.
And more than 60% of the Games-related deals went to businesses based in host city Glasgow.
Cuddly Games mascot Clyde was unveiled in 2012. It was designed by Beth Gilmour, 12, from Cumbernauld, North Lanarkshire. Yet it seems that's its only Scottish connection.
The dolls are made almost 5,000 miles away in China. Games bosses told us the factory they used had a proven track record for making toys for Mattel. In 2007, the American toy maker suffered catastrophic stock market losses after they recalled 18.2 million Chinese-made toys, including nearly two million from British shelves, because of safety fears.
Unlike spectators, Scottish athletes will be wearing uniforms designed and made in Scotland. The athletes will attend the opening ceremony at Celtic Park decked out in a bold tartan, designed by Scottish artist Jilli Blackwood.
The pink, blue and brown bold pattern is currently being made at the House of Edgar in Keith, Banffshire. A spokeswoman for Team Scotland said: "We haven't revealed details about the uniforms yet but we can say they will all be designed and made in Scotland."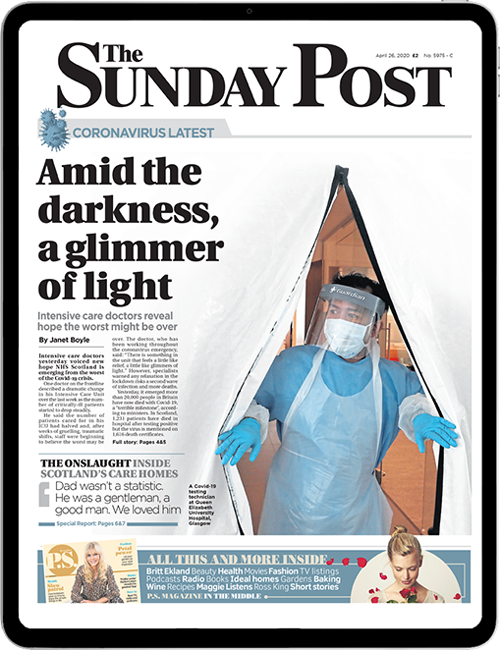 Enjoy the convenience of having The Sunday Post delivered as a digital ePaper straight to your smartphone, tablet or computer.
Subscribe for only £5.49 a month and enjoy all the benefits of the printed paper as a digital replica.
Subscribe