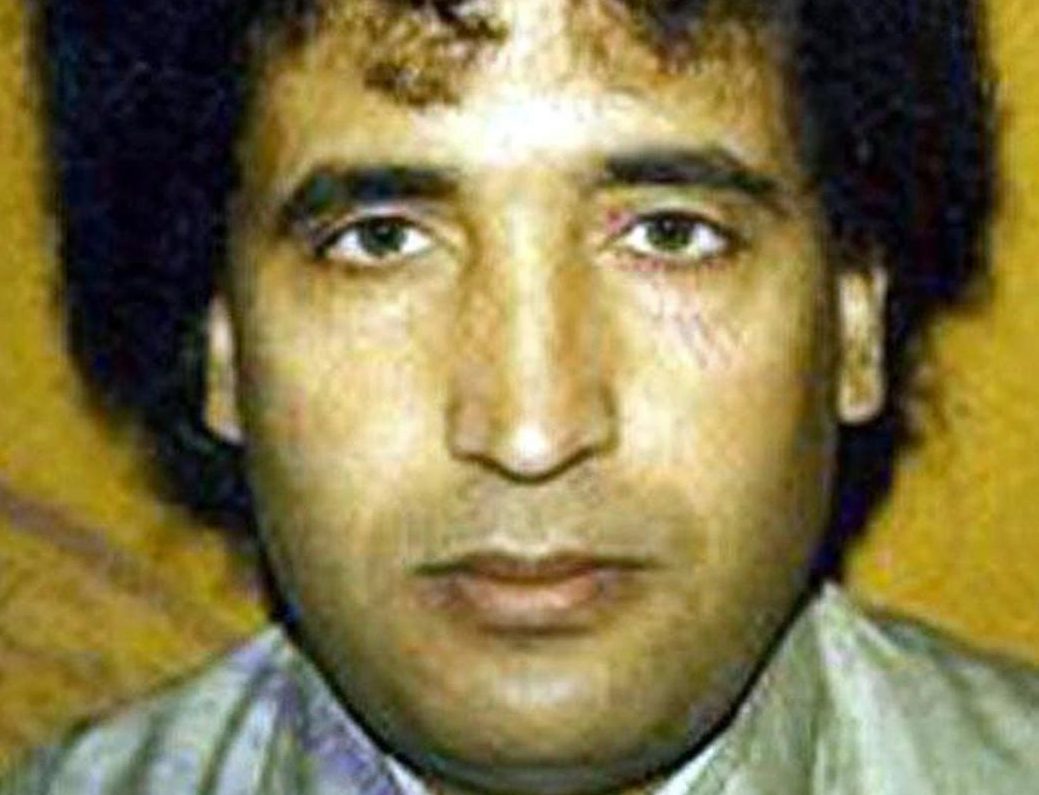 THE SON of Lockerbie bomber Abdelbaset al-Megrahi has revealed he's heading back to Scotland to fight for justice for his dad – while branding Libya a lawless jungle.
Speaking from his home in the Libyan capital of Tripoli, Khalid al-Megrahi said a fresh appeal to clear his dad's name was imminent.
Khalid, 31, has vowed to return to Scotland to play a central role in the case.
He will bring his family, which now includes a son named after his father, who was the only man to be convicted of the 1988 atrocity.
"Libya is like a jungle," he said. "I want to return to Scotland for justice."
An appeal launched by campaigners who believe Megrahi is innocent collapsed last November.
At the time, the Scottish Criminal Cases Review Commission – a Scottish Government body – said it could not proceed without input from Megrahi's family.
It would have been the third appeal against Megrahi's 2001 conviction.
He dropped the second appeal in 2009 – launched while he was in prison in Scotland – because he was suffering from terminal prostate cancer.
Months later, he was controversially allowed to return to Libya on "compassionate grounds", where he lived for a further three years.
Now, in his first interview since his father died in 2012, Khalid said the family's participation in the appeal process has been hampered by "lawlessness in Libya".
Khalid, Megrahi's eldest son, has borne the burden of paternal responsibility since his dad was convicted in 2001.
He said it was only now during a lull in fighting in Libya that's it had been possible for his family to get more involved in his father's case. He said: "In Libya, it's not a good time to do anything. Before the country was much better than it is now.
"And it's not just for us but all Libyan people.
"It's just not safe.
"Crime is everywhere. Banks don't have money, police don't work and the court system doesn't work.
"You can ask any Libyan and he will tell you the same answer."
Khalid, 31, said the capital often went without power, which compounded the problems of fighting a legal appeal from overseas and communicating with lawyers in Scotland.
Libya has been plagued by chaos since Nato-backed forces overthrew dictator Muammar Gaddafi in October 2011.
The tyrant was killed in the coastal city of Sirte while trying to flee the country.
Authorities in the west are now becoming increasingly concerned about so called Islamic State's presence in the North African state – as well as the armed militia who run vast swathes of the country.
Khalid believes his family was targeted in the aftermath of Gaddafi's death because of perceived closeness to the regime.
His father – who was released by the Scottish Government to rapturous scenes in Tripoli, when crowds waved the Saltire – was an intelligence officer for Libya at the time of the Lockerbie
bombing nearly 30 years ago.
But Khalid has distanced his family from the notorious Gaddafi clan and said he knew "nothing about them".
Khalid, whose three-year-old son is named Abdelbaset in honour of his dad, said: "We had a lot of problems at the beginning of the revolution.
"We had a home and car stolen and they burned out our farm.
"There were also a lot of other things that happened to the family.
"The reason for doing all these crimes was that we belonged to the tribe of Megrahi."
After Megrahi was found guilty of planting a bomb on the Pan Am flight 103, which killed 270 people, he was jailed in Scotland.
While he spent eight years in Barlinnie and Greenock jails, his family lived in the affluent Newton Mearns suburb in East Renfrewshire.
They counted former footballer and Sky pundit Charlie Nicholas as a neighbour.
The luxury home was reportedly bought by Colonel Gaddafi for £500,000 in 2002 before being sold in 2011.
Khalid said both he and his family had fond memories of their time in Scotland.
He spent his formative years here, was educated here and can't wait to return so he can see his friends.
Khalid said: "I want to return to Scotland for the appeal. I love Scotland. I still keep in touch with some of the Scottish families.
"We are fighting because we believe Scotland will give us justice.
"The people of the country have always been very friendly towards us.
"We want justice not just for our family but also for the families of the victims.
"My family have been victims too."
Khalid also revealed his toddler son Abdelbaset bore a resemblance to his father.
"I believe if I don't clear my dad's name my son will," he said.
"We believe one day the truth will get out  – God willing."
As well as eldest son Khalid, Megrahi had another four children – Ghada, Mohammed, Ali, and Motasem.
His eldest daughter Ghada, 33, studied law in Scotland and is now practicing in Tripoli.
IT consultant Khalid – also a Scottish graduate – spends time travelling the world with his work.
His three youngest siblings are all supportive of the appeal.
Dr Jim Swire, who lost his daughter Flora in the 1988 disaster and who supports the Megrahi appeal, said: "There is not a scrap of doubt in my mind that if this appeal goes ahead, his conviction will be overturned.
"If that happens the relatives will examine calls for a full inquiry."
But other relatives of victims last night blasted the Megrahi family's new appeal as a fresh heartache.
Susan Cohen's daughter Theodora, 20, was on board the flight when it exploded over Lockerbie.
Speaking from her home in New Jersey, USA, Mrs Cohen, 78, said: "For the Megrahis to call themselves victims, well, that is despicable.
"He was a mass murderer and to defend him is disgusting."
A Scottish Criminal Cases Review Commission spokesman said it had not received any new paperwork about the case and "there is no current appeal".
Pan Am flight 103 was flying from London to New York when it exploded on December 21, 1988, killing all 259 people on board and 11 on the ground.
Series of appeals have ended in failure
Abdelbaset al-Megrahi's conviction has been the subject of three unsuccessful – and partial – appeals since he was sent to jail in 2001.
Nearly three years after the 1988 tragedy, Megrahi and Al-Amin Khalifa Fhimah were indicted by US and UK investigators as the culprits of the bombing.
After a decade of diplomatic wrangling between Libya, the US and the UK, authorities held a special Scottish court hearing at Camp Zeist in the Netherlands with the two men standing
trial.
The former US military base was chosen as a neutral venue.
Megrahi was found guilty following an 84-day trial and was jailed for life.
Co-accused Fhimah was acquitted.
Within a week of the verdict, Megrahi's legal team launched his first appeal, which was heard a year later, again at Camp Zeist.
But that was rejected by five judges at the special court.
In 2003 the Scottish Criminal Cases Review Commission was asked by Megrahi's solicitors to investigate the conviction.
In 2007, the body granted a second appeal saying there could have been a miscarriage of justice.
However, in 2009 that was dropped by Megrahi himself, who by that time was suffering terminal cancer.
In August of that year he was released on compassionate grounds with the Scottish Government saying he had six months to live.
He returned to Libya, where he died in May 2012, still protesting his innocence.
Even though he's dead, a posthumous appeal against the conviction is possible if it's deemed to be in the "interests of justice" by authorities.
The appeal would be based around the belief by Megrahi's supporters that he did not commit the atrocity, was the victim of a miscarriage of justice and that his conviction should be overturned.
What this appeal was rejected on previously was a second element.
The SCCRC must be satisfied that those seeking an appeal have a "legitimate interest" in the case.
Announcing their decision last November the body said that must mean the input of the Megrahi family.
But these latest revelations that the Megrahi family are fully backing an appeal mean that stipulation would now be satisfied.
---
READ MORE
'We'll clear his name' says Lockerbie bomber al-Megrahi's son
Kenny MacAskill reveals Lockerbie bomber was stopped from going home to avoid Sky News reports