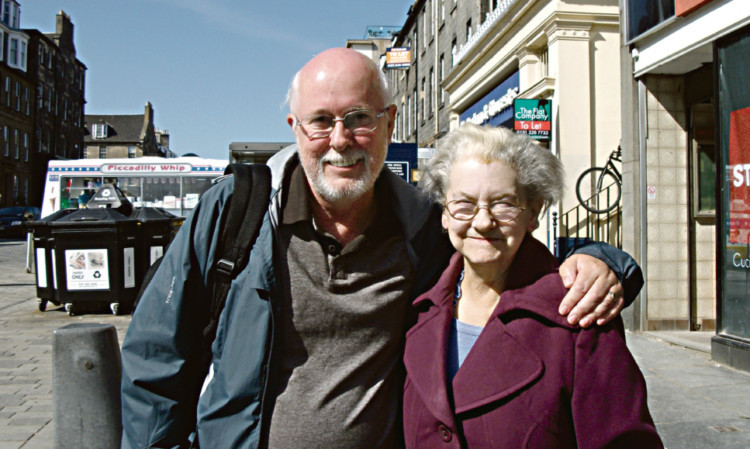 For decades, Pete Duncan thought he was an only child.
But as he prepared to celebrate his 60th birthday, he discovered a sibling he never even knew existed.
Pete and big sister, Irene Watson, are now inseparable after meeting for the first time two years ago. And the Scots pair, who now live 400 miles apart, were stunned to learn that they spent years staying just six miles from each other.
Pete grew up in Broughty Ferry, Dundee, the only child of Betty and Sandy Duncan. He realised he was adopted aged 13, after finding paperwork for a David Allan Lithgow, which he later learned was his registered name at birth.
Betty and Sandy offered to help him trace his blood family but he decided against it. Pete pushed the adoption to the back of his mind and moved on to a 27-year career in the army, with postings all around the world including Cyprus, Germany and Scotland including Shetland and Edinburgh just six miles from Irene's home in Loanhead.
He married wife Liz in 1973 and they have two daughters Heather, 39, and Karen, 37.
It was only three years ago, fast approaching his 60th birthday, that the grandfather-of-four decided to delve into his past.
"Both of my adoptive parents had passed away and I felt a huge void in my life," he said. "It was time to figure out where I came from."
Pete, who now lives in Hampshire, travelled to Scotland and spent days trawling through files held by the National Archives and General Register Office.
He found his birth certificate and discovered his mother, Catherine Lithgow, had passed away.
However, her death had been registered by her daughter Catherine Watson (nicknamed Irene as there were so many Catherines in the family) Pete's sister.
"I was shocked," he said. "I imagined my birth parents might have passed away, but I didn't expect to find any living relatives."
Pete visited Birthlink, which helps adopted children and parents locate family members.
Staff at the Scottish charity found transcripts from when his mum registered him for adopted.
"My mum had two daughters, Ina and Irene, and a son John who was handicapped with polio," Pete said. "Times were hard and having me on the way was just too much."
Birthlink managed to trace Irene, 75, still living in Loanhead, and helped the pair make contact. And in 2011 Pete met his sister for the first time.
"It was surreal," he recalled. "Irene didn't know anything about me until I got in touch."
Pete has made several return trips to Scotland to make up for lost time.
"It's bizarre because I lived in Scotland several times and Irene was right there on the doorstep, but neither of us knew the other existed.
"I only wish we'd found each other sooner, but it was the best 60th gift I could wish for."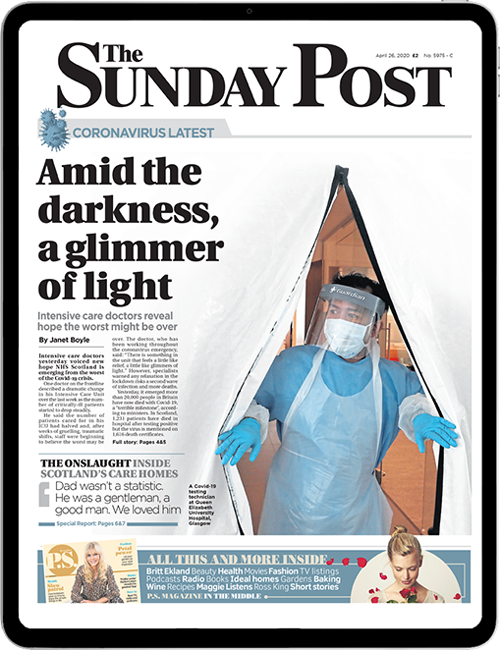 Enjoy the convenience of having The Sunday Post delivered as a digital ePaper straight to your smartphone, tablet or computer.
Subscribe for only £5.49 a month and enjoy all the benefits of the printed paper as a digital replica.
Subscribe