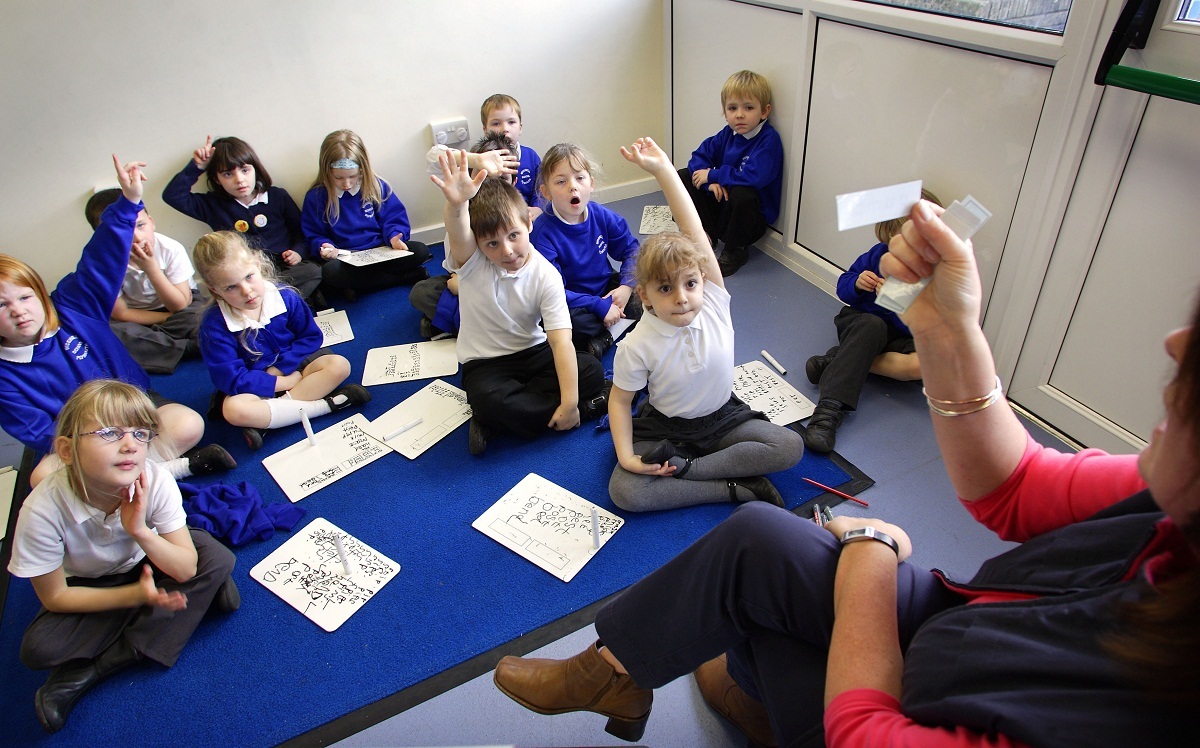 TEACHERS are resorting to handing out bookies' pens to pupils because there isn't enough money to buy basic supplies.
A Sunday Post probe has revealed councils have slashed the amount they hand to headteachers by £64 million over the past five years.
In one local authority primary schools have just £1 per pupil per week to buy necessities such as jotters, textbooks and pencils.
One former head claims the situation is so dire teachers are resorting to pilfering bookies' pens so children have something to write with.
Schools are also said to be increasingly relying on parents to fund-raise for essential items, such as materials for photocopying and basic stationery.
The true impact of the cuts is compounded by the fact inflation saw prices rise by 10.6% during the five year period assessed.
Unions and parents have called for a major rethink on what is being done to protect Scotland's most vital resource its children.
Eileen Prior, of the Scottish Parent Teacher Council, said the situation in schools was "difficult and not getting better".
She said: "Not only are parents being asked to fund more and more, but they are seeing support being cut for their children, whether that be learning support or language assistants.
"It is very difficult to see how the ambitious agenda of the Government and Education Scotland can actually become a reality in classrooms where resources and supports are being cut."Is this a cut too far? Get in touch – mail@sundaypost.comThe Scottish Government is handed a block grant from Westminster to pay for devolved policy areas such as education.
Over the past five years, as UK Government austerity measures have kicked in, it has gone down from £29.6 billion in 2010/11 to £29.5 billion last year.
Statistics show spending on areas including justice, rural affairs and infrastructure has risen over the same period.
But the amount given to local authorities has fallen by £1.2 billion.
This has led to frontline services such as elderly care, road repairs and social work, being squeezed like never before.
Official freedom of information returns from 29 of Scotland's 32 local authorities reveal schools are also being hit hard.
They showed that the overall amount spent on education by councils fell from £3.25 billion in 2010/11 to £3.19 billion five years later.
In 13 areas, including Aberdeen, Dundee and Glasgow, spending in primary schools was down.
The picture was even bleaker in secondary schools, with 20 local authorities reporting budget reductions.
Among those were Edinburgh, Argyll and Bute and North Lanarkshire.
As a result of their declining budgets councils have been forced to cut spending on school staff development, transport and administration.
But the money handed to teachers to buy supplies and services a term covering things like textbooks, stationery and even photocopying has also plummeted despite a rise in pupil numbers.
At Inverclyde Council the cash spent on supplies and services in primary schools stood at just £1 per pupil per week.
In West Dunbarton- shire spending in primary schools dropped from £10 per head per week to £2.37 while in Renfrewshire secondary schools it went down from £2.75 to £1.67.
There were also big falls in Aberdeenshire, Moray, Shetland and the Western Isles.
Larry Flanagan, general secretary of teachers' union EIS, hit out.
He said: "The damaging age of austerity has had a significant detrimental impact on the funding available to public services in Scotland.
"Education has not been immune from the downward pressure on local authority budgets, and this had led to serious challenges in our schools owing to declining staff numbers, lack of school resources and rising class sizes."
Iain Ellis, of the National Parent Forum Scotland, added: "Schools are struggling to do more with fewer supplies and resources.
"For example, we have heard about maintenance budgets being reduced, fewer non-teaching staff being employed and peripheral activities being cut."
Earlier this year a study into the challenges facing poverty-stricken families found children from poorer homes faced significant disadvantages at school.
The Child Poverty Action Group research found those from poorer backgrounds felt "excluded" because they could not afford basics such as school uniforms.
Teachers who spoke to The Sunday Post said it was these pupils, who rely on resources being provided at school, that were hardest hit by the drop in money being spent.
Iain Gray (Jeff J Mitchell / Getty Images)
Scottish Labour MSP and former teacher Iain Gray said he found it incredible that teachers were having to bring in their own supplies.
He said: "As a former teacher I know how rewarding it is to work in Scotland's classrooms but under the SNP we are seeing resources for Scotland's teachers fall."
Inverclyde Council said resources are purchased from a number of budgets as well as those allocated for supplies at the discretion of the head teacher.
The council also said its investment in teaching aids and technology had reduced the need for "traditional resources" but added that every pupil had "all of the resources they need".
A Scottish Government spokesperson said local government "had been treated very fairly" despite the UK Government's cuts to the Scottish Budget.
A spokesman said: "Compared with last year, councils are planning to spend 3.3% more on the delivery of education in 2015-16 the largest increase in six years.
"This is a reflection of the Scottish Government maintaining the money we annually give to councils along with the allocation of extra money for new responsibilities."
Cllr Stephanie Primrose, Cosla education, children and young people spokesperson, said councils had given "considerable protection" to education budgets despite financial pressures.Teachers' viewONE head teacher from Glasgow said he'd heard of colleagues nabbing stationery from betting shops and furniture stores so they had enough for their pupils.
He said: "Teachers struggle to get their hands on the materials they need.
"It's all to do with the rules of what you are allowed to requisition. Sums of money are often ring-fenced for things like computers and IT equipment.
"This has an impact on what money there is for basic supplies.
"I know teachers have bought things like jotters for their pupils.
"I've even heard of them bringing in pens from the bookies or getting free rulers from medical supply companies.
"Some have even taken pencils handed out in furniture stores. Teachers will basically do anything to help out the kids they teach. It's a ridiculous situation."
A secondary school teacher from the north of Scotland told us: "The local authorities have had their budgets cut pretty savagely by central government and we are getting these handed down to us.
"Teachers regularly have to make up the short fall as head teachers are trying to protect jobs and the staffing formula means that saving on equipment is the easiest saving to make.
"The sort of stuff I buy has ranged from school uniforms to novels for class sets to pens and pencils.
"I've even used supplies that were left over from a charity drive that gathered stuff for schools in developing countries.
"The fact that the left-overs from this were used to help poor pupils in this country is crazy."
A newly qualified secondary teacher from Edinburgh said: "I knew education budgets were tight but the financial situation in schools is far worse than I could have imagined.
"I'm often forced to print handouts at home because the department's printer is out of action or out of ink.
"It's all very well encouraging pupils to use their home computers but what if they can't afford these things.
"In my opinion education budgets are the last thing that should be touched."SNP's record on educationWHEN the SNP won power in 2007 it set out several targets to improve education.
This included smaller class sizes and putting science, languages and technology at the heart of the curriculum.
However, critics claim schools have suffered under the watch of Education Secretary Angela Constance and her predecessors Fiona Hyslop and Michael Russell.
They state that instead of improving education, class sizes have increased while teacher numbers have fallen and there has been a drop in literacy and numeracy levels.
In 2009, Fiona Hyslop was replaced after suffering months of criticism.
Opposition politicians called for her removal after figures showed the number of teachers fell more than 1,300 in 2008.
Ms Hyslop had blamed councils for the "unacceptable" drop and threatened to strip them of responsibility for education.
Angela Constance (Jeff J Mitchell / Getty Images)
However, council umbrella group Cosla said schools couldn't take on more teachers at a time of falling school rolls, rising salaries and record demands on services for children.
Michael Russell's time in the role was equally turbulent.
He faced criticism during the introduction of the SNP's Curriculum for Excellence.
The Royal Society of Edinburgh said the CfE was damaged by "profound weakness" in its overall planning and implementation.
Also, a report from Scotland's chief statistician revealed the literacy and numeracy skills of pupils at several age groups dropped between 2012 and 2014.
The gap between pupils in poor urban areas and those in middle-class schools also widened.
Mr Russell was replaced by Angela Constance in November 2014.
However, a recent survey found Scottish people's satisfaction with their local schools had fallen to a low of 79%.
There are also serious concerns over teacher numbers.
In August, six councils warned the SNP's moves to close the gap between the best and worst state schools were unlikely to work due to a dire shortage of teachers.Councils trying to tighten beltsCOUNCILS across Scotland have come up with a range of measures and ideas to save money as they try to cope with tighter budgets.
Four years ago North Ayrshire Council considered plans to move to a four-day school week. Officials said they'd save millions if primary and secondary schools were closed on a Monday and worked longer on Thursdays and Fridays to make up the hours.
However, the proposal was rejected on the basis it was "unworkable".
Some have also changed working patterns in a bid to cut costs. Schools in the Borders now close early on Fridays.
Headteachers have also been asked to run two schools at the same time.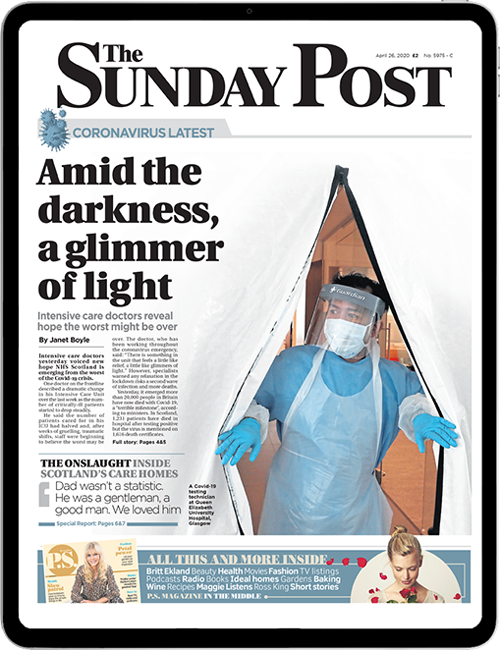 Enjoy the convenience of having The Sunday Post delivered as a digital ePaper straight to your smartphone, tablet or computer.
Subscribe for only £5.49 a month and enjoy all the benefits of the printed paper as a digital replica.
Subscribe