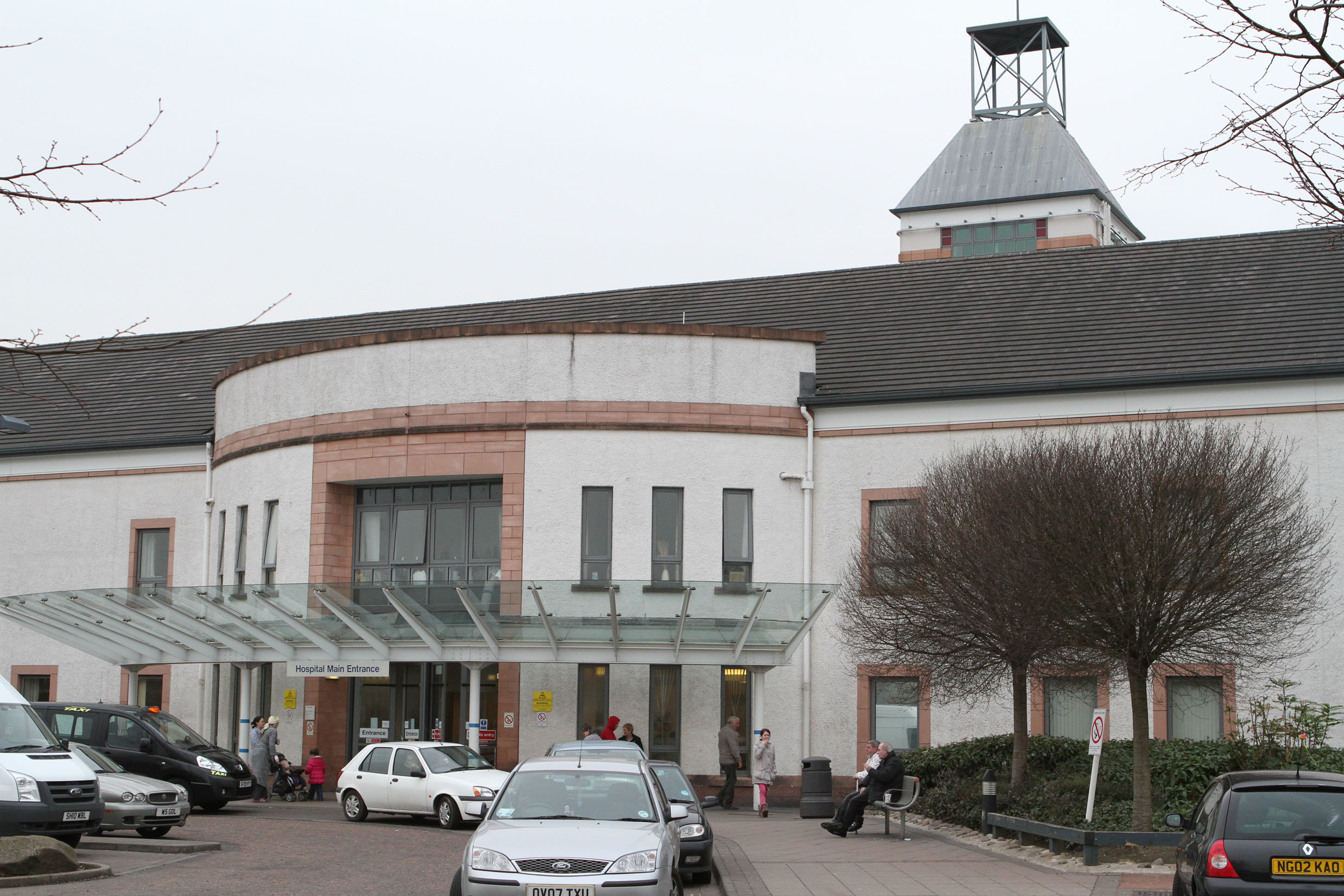 The worker did not return to clinical practice after testing positive in 2008 but NHS Lanarkshire is now working with other health boards across the UK to notify people who may have had a surgical procedure carried out by the individual between 1982 and 2008.
The individual worked in hospitals across Lanarkshire during the period, mainly in Wishaw General Hospital and the former Law Hospital.
They also worked at the William Harvey Hospital in Kent for three months between January and April 2006.
When the worker initially tested positive in 2008, the UK Advisory Panel (UKAP) said patients did not need to be warned as the risk was thought to be low, but two cases have now emerged.
It was found a patient referred for treatment for hepatitis C in Lanarkshire in 2015 had previously had a surgical procedure carried out by the infected healthcare worker.
Further investigations found it was "probable" the patient was infected with the virus during a surgical procedure carried out by the individual and another similar case has now been found.
The health board said: "After detailed investigations, including extensive testing of viruses, NHS Lanarkshire submitted a report to UKAP. UKAP endorsed NHS Lanarkshire's proposal to carry out a patient notification exercise.
"Patients are receiving a detailed question-and-answer sheet with their letter which includes information about hepatitis C and how to arrange to be tested."
In total, 8,383 patients across the UK are to receive letters informing them of the situation and urging them to arrange a blood test.
The vast majority – 7,311 – are in Lanarkshire, with more than 700 across the rest of Scotland, 336 in England, a further 11 in Wales and five in Northern Ireland.
Dr Iain Wallace, medical director at NHS Lanarkshire, said: "We would like to reassure people that the likelihood of patients acquiring the virus from a surgical procedure carried out by the healthcare worker is low.
"We know that some people receiving the letter may be anxious about what this means for them. We have apologised to patients for any concern that may be caused by this situation.
"We are committed to supporting patients and are ensuring they have every opportunity to get information about hepatitis C, the testing process and the situation in general.
"We are also putting on additional clinics locally to make it as straightforward and convenient as possible for people to get tested."
The virus infects the liver and can cause serious and potentially life-threatening damage. Around 215,000 people in the UK have hepatitis C, according to the NHS.
It is usually spread through blood-to-blood contact and can be passed by sharing unsterilised needles, razors or toothbrushes.
The NHS said it does not have any noticeable symptoms until the liver has been significantly damaged, meaning people can have the infection without realising it.
When symptoms do occur, they can be flu-like and cause tiredness and a loss of appetite.
---
Are you affected by this? Email our reporter at nwhite@dcthomson.co.uk or phone 0141 567 2796
---
UKAP chairman Professor David Goldberg defended the decision not to notifypatients in 2008, saying there was no evidence then that any patient had beeninfected by the healthcare worker.
He said: "I think it's a very reasonable decision. It wasn't the wrong decision based on the evidence we had at the time."
He said there is a less than 1 in 1,000 chance of the at-risk patients being infected with hepatitis C.
The health board declined to reveal the name of the healthcare worker or what area the individual worked in.
Dr Wallace said: "The investigation and preparation for the public health exercise has been very thorough. We appreciate there will be interest in the healthcare worker and the two patients.
"However, for reasons of confidentiality we will not be able to reveal the name of the healthcare worker or the two patients, or any details which would lead to their identification."
The healthcare worker tested positive for hepatitis C during a routine occupational health examination and was immediately suspended from practice.
Dr John Logan, consultant in public health medicine at NHS Lanarkshire, said exposure during surgical procedures occurs when a healthcare worker sustains an injury and a small amount of blood goes into "open tissue" of the patient.
He said there was no record of this having occurred in relation to the two patients infected but added the healthcare worker does not often notice the injury at the time.
In the coming four weeks, 115 clinics will be set up to test those notified.
Scotland's Chief Medical Officer Catherine Calderwood said: "Public notification exercises like this are not uncommon and are carefully planned and carried out, putting patient safety first.
"NHS Lanarkshire has worked closely with Health Protection Scotland, Public Health England and UKAP, and acted upon their expert advice throughout.
"The health board has kept the Scottish Government and myself informed at all stages of this process and I am satisfied that everything has been done correctly.
"The risk to the public both in Lanarkshire and across the country is low but I would encourage anyone receiving a letter to take up the offer of a blood test, to ensure that those who do need it receive effective treatment quickly."
Leon Wylie, lead officer of Hepatitis Scotland, said: "It is very unfortunatethat there has been potential healthcare worker- related hepatitis C transmissions in a surgical setting in Lanarkshire.
"It is understandable many patients who are contacted to come forward for testing will be very worried by this as, although the risk is low, some transmissions from worker to patients have probably occurred.
"The key point we want to highlight for those affected is that hepatitis C is now easily treatable and that there is an over 90% cure rate in most cases. To get treated, first you need to know if you have the virus, so accepting the offer of a test is vitally important.
"We want to reassure people hepatitis C is not transmitted by normal daily activities or contact with others, such as sharing food or kissing. It is only when there is potential blood to blood contact, such as sharing razors, that the possibility of passing it to others exists."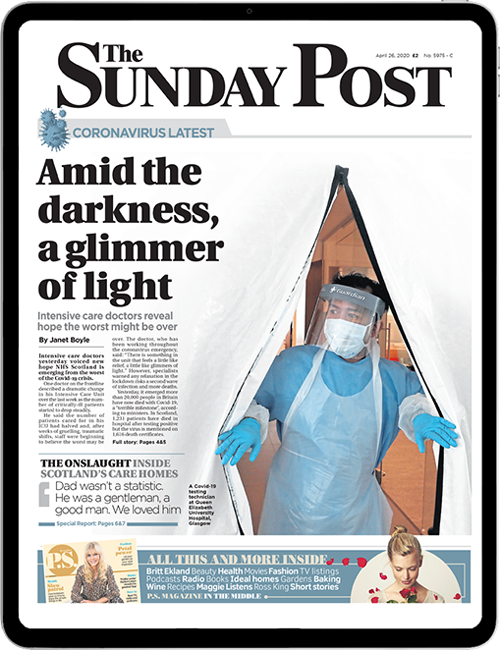 Enjoy the convenience of having The Sunday Post delivered as a digital ePaper straight to your smartphone, tablet or computer.
Subscribe for only £5.49 a month and enjoy all the benefits of the printed paper as a digital replica.
Subscribe