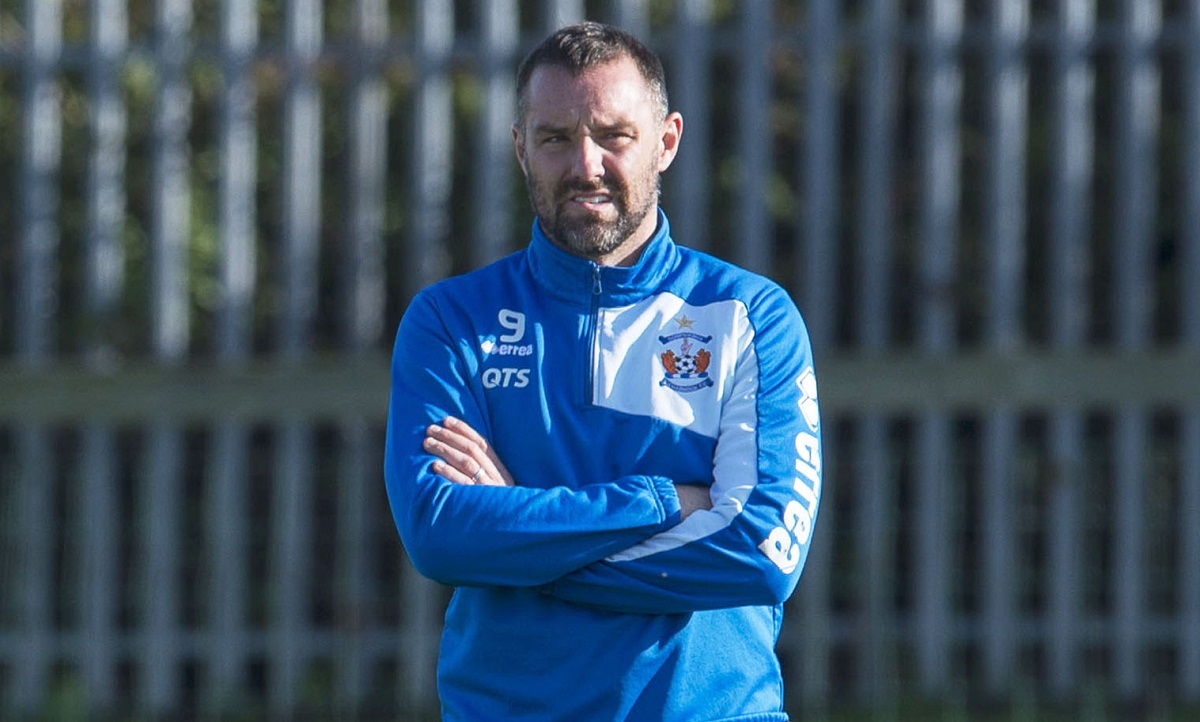 KRIS BOYD hopes to have a few years left in him as a top striker.
But already he's laying the foundations for life after he hangs up his boots, and has been taking tips from his old Rangers boss Walter Smith, current Ibrox manager Mark Warburton and England legend Kevin Keegan.
The 32-year-old Kilmarnock hitman fancies trying a career in management and is trying to give himself the best possible chance by doing the correct preparation and relevant coaching courses.
Boyd told The Sunday Post: "I've been doing different badges for around three years. I'm currently halfway through my UEFA Pro-Licence, which finishes next November.
"The Pro-Licence is intense at certain stages and it has taken me right out of my comfort zone. It's been challenging, but rewarding and enjoyable.
"It's a very good course put on by the SFA.
"Jim Fleeting and Donald Park run it and they do very well behind the scenes to make sure they get good names to come and talk to the people on the course.
"There is good attention to detail and an interesting variety.
"In the past year, we've had Mark Warburton, Walter Smith, Kevin Keegan, Bob Bradley and Alan Irvine deliver talks to us. We've also had business people, referees and media speak to us.
"It's about preparing us for management. But the guys on the course who are already managers have assured me that nothing can properly prepare you for life in the hot seat!
"Kevin Keegan gave us an interesting contrast to how life has changed for a manager in the past decade.
"He said that when he was in charge of Newcastle United the first time round 20 years ago, they were flying and challenging Manchester United for the title.
"He had a squad of 18 players and five or six backroom staff.
"When he returned to Newcastle seven years ago for a short spell, they had more backroom staff than players!
"The game really has changed and managers must feel it more than most."
Kevin Keegan (PA Archive)
Boyd the all-time record SPL goalscorer who has netted 258 senior goals has a determination to test himself in that environment, even though it's one of the most precarious occupations going. But the more he learns on the courses, the greater the respect he has for managers and understanding of the different challenges and obstacles they face on a daily basis.
He stressed: "Yes, I do want to become a manager. But it's a long way off.
"I signed a three-year contract with Kilmarnock in the summer and want to play for as long as I can."
His third spell at Killie has been frustrating. He has not started games as often as he would have liked, but he will be patient and knows he will eventually be given a run in the side by boss Gary Locke.
But despite the personal disappointment, there has been lots of satisfaction, in particular concerning a keeper-turned-striker.
"My priority is to get in the starting line-up again," he said.
"But I do feel I've made a contribution and believe I've helped Josh Magennis.
"Josh is having a great season and is flying after helping Northern Ireland qualify for Euro 2016.
"He is an inquisitive lad and is always asking questions about the game and ways to improve his play.
"Sometimes he can be a pain and never stops. But it's good that he wants to learn. I've been happy to pass on pointers to him and give him the benefit of my different experiences.
"That helps the team and can also take a little bit of the load away from the manager and his coaching staff.
" They have so much to do that there genuinely aren't enough hours in the day.
"So, I'm happy to help and it's also part of my own education. I take it as compliment that Josh comes to me.
"That said, don't get me wrong, I don't want that to be perceived as though I'm wanting credit for the season Josh is having.
"Nothing could be further from the truth. It's all been down to him and his fine attitude."
But when the time does come to become his own man and lead a club, what kind of gaffer will he be and who will he be influenced by from his own experiences as a player?
The former Rangers, Nottingham Forest and Middlesbrough man said: "I've been lucky enough to have worked under some great managers and coaches.
"Billy Davies was exceptional and taught me so much about how to get things done under different circumstances that arise in football.
"Bobby Williamson gave me my professional debut at Kilmarnock and was great to me.
"Jim Jefferies then came in and spent a lot of time helping with the development I required at that stage.
"In between Bobby and Billy I've had the likes of Walter Smith and Alex McLeish, both extremely knowledgeable.
"So, I know what I want to do and I've had good influences.
"I hope that one day I'm given an opportunity but it's not something I envisage happening in the near future.
"I've been helping Paul McDonald and Paul di Giacomo with the Kilmarnock Under-17 side on a Thursday night.
"I have to be prepared and focused because I sometimes have to put on a full session and it really tests me.
"But it's enjoyable because the kids are great."Read the latest Sunday Post sport – click here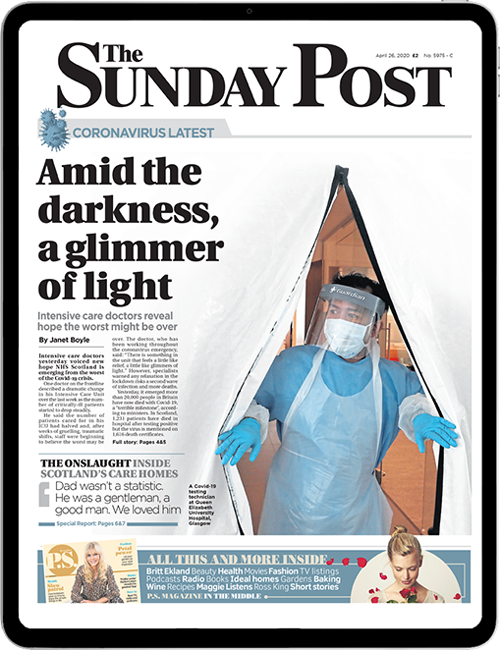 Enjoy the convenience of having The Sunday Post delivered as a digital ePaper straight to your smartphone, tablet or computer.
Subscribe for only £5.49 a month and enjoy all the benefits of the printed paper as a digital replica.
Subscribe