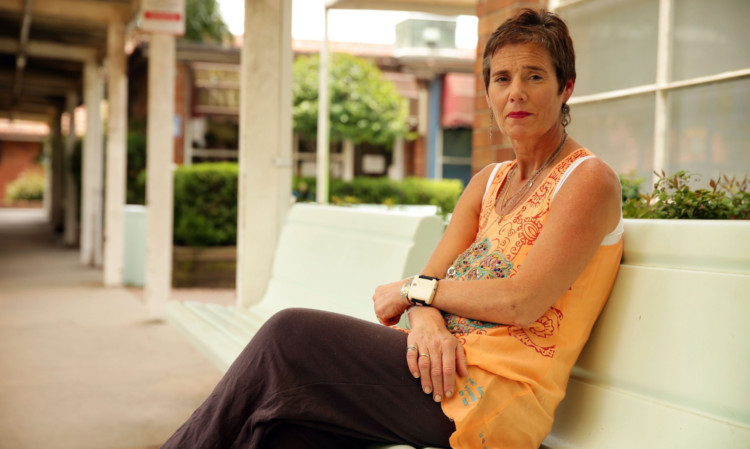 A retired Scots air stewardess claims she developed Parkinson's disease after being made to spray insecticides on flights.
Louise Young, 50, believes she contracted the devastating brain condition after dousing cabins on return journeys from tropical countries.
The former British Caledonian employee says she is one of dozens of ex-flight crew members planning to sue airlines over their alleged failure to protect staff.
"We thought nothing of walking through the cabin spraying an aerosol can of insecticide," said Louise.
"I was diagnosed with Parkinson's at 43 and it's common knowledge that by the time you are diagnosed you've actually had the condition for 10 years.
"It's a terrible illness and the evidence points heavily to exposure to insecticides,"
Most countries, including the UK, require aircraft arriving from countries where diseases are spread by insects to be sprayed with insecticide. In some cases spraying takes place while passengers are on board.
The World Health Organisation insists it has found no evidence that the sprays airlines are allowed to use are harmful to human health when used as prescribed. Other research links regular exposure to the chemicals in
certain pesticides with the onset of Parkinson's.
"I was exposed to these sprays on a weekly basis," said Louise, who has no history of Parkinson's in her family.
"Even if you didn't carry out the spraying you were still exposed. Why weren't we told that this could lead to this debilitating disease?"
"I would be more than happy to join a group action. I am sure there are plenty of us."
Louise, who is originally from Ayr but now lives in Sydney with her husband, Robert, a former British Airways pilot, worked for British Caledonian before it was bought by the newly privatised BA in 1988.
At the time the airline flew in and out of several African countries as well as South America and Europe.
Louise joined Qantas in 1995 but by then it had largely stopped regular spraying in cabins. Her condition, which affects her mobility, is so bad she regularly attends the neurology unit at her local hospital.
Scores of former cabin crew staff in Australia who suffer Parkinson's have contacted lawyers with a view to suing airlines.
Tanya Segelov, of Sydney law firm Turner Freeman, said: "I have been inundated with calls from long-haul flight crew suffering Parkinson's.
"All these people coming forward confirms anecdotal evidence there is an increased incidence of Parkinson's among flight attendants. I believe there will be a lot more to follow."
One respiratory expert claims spraying pesticides inside aircraft cabins is like lobbing "a hand grenade of toxic soup" at passengers and crew.
Dr Jonathan Burdon said: "The pesticides are basically sprayed in a sealed container where the same air is being recycled. Once you breathe it in, it's in."
He believes repeated exposure to pesticides can cause Parkinson's disease.
Georgina Downs, of the UK Pesticides Campaign, which calls for a ban on pesticides use, added: "It is astonishing that toxic chemicals were routinely sprayed with no protection given to those on board.
"This applies not only to the passengers but also members of the crew. It includes young children and even babies."
There are around four million Parkinson's sufferers worldwide, with 120,000 in the UK alone.
A spokeswoman for British Airways said it is investigating the Parkinson's disease claims and will respond in time.
Are you a former airline worker or frequent flyer to tropical countries who has developed Parkinson's? Contact us on 0141 567 2776 or at jboyle@sundaypost.com.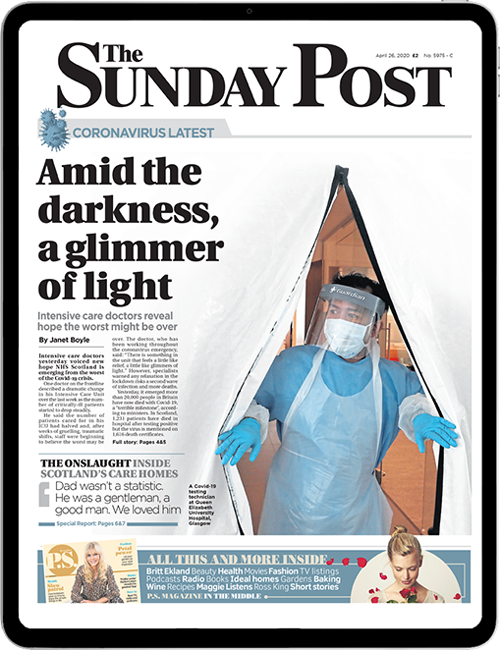 Enjoy the convenience of having The Sunday Post delivered as a digital ePaper straight to your smartphone, tablet or computer.
Subscribe for only £5.49 a month and enjoy all the benefits of the printed paper as a digital replica.
Subscribe