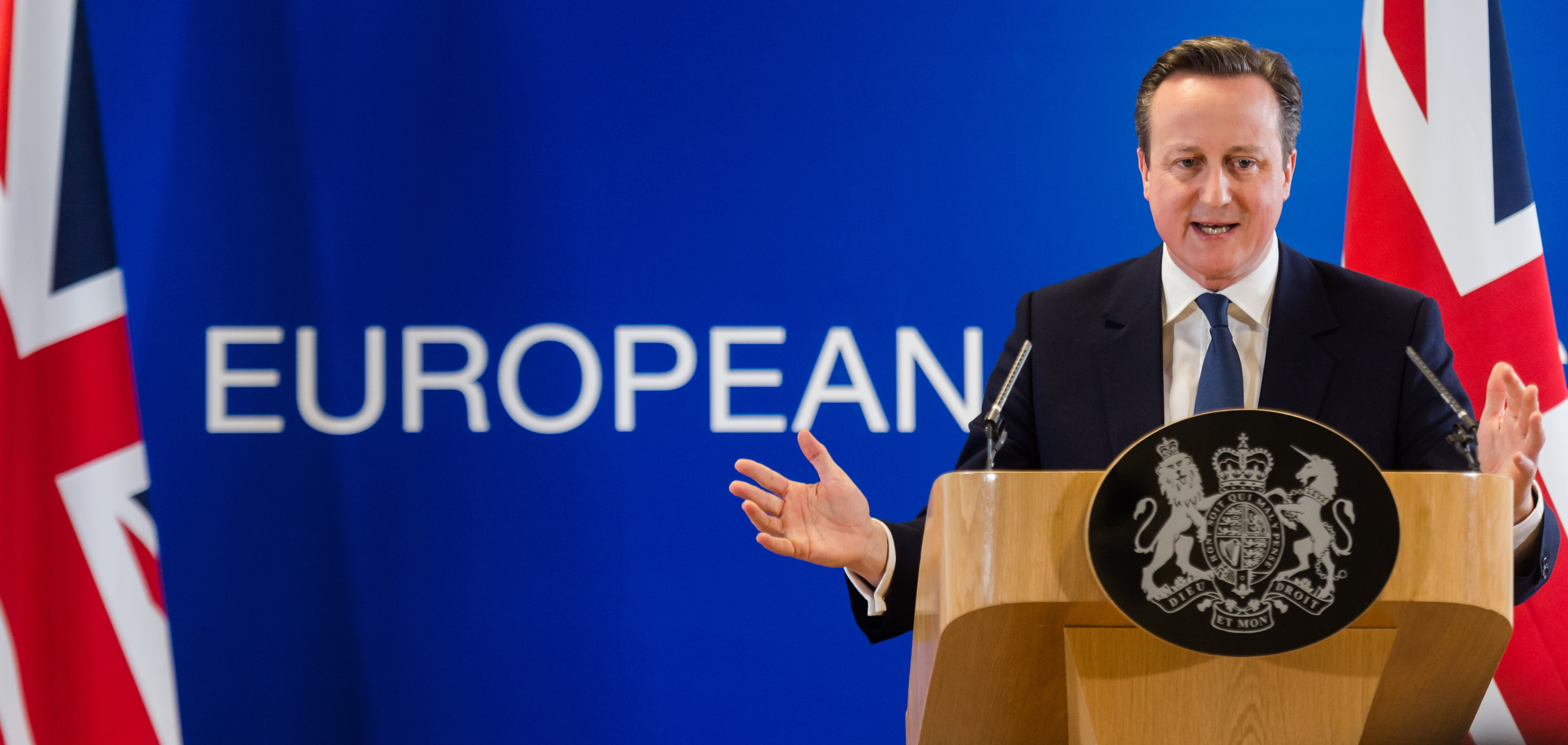 The arguments will be fierce and the campaigning relentless, as both sides wrestle for the votes that will decide Britain's future for generations to come.
Pro-European campaigners have insisted the deal the Prime Minister struck last week secures a brighter future for Britain in Europe but those who want out say it amounts to very little.
Whether it's questions over pensions or queries about immigration, The Sunday Post will guide you through everything you need to know.
What is the EU?
The European Union is an economic and political partnership involving 28 European countries, which began after the Second World War to foster economic co-operation.
It was thought countries that traded together were more likely to avoid going to war with each other.
It has grown to become a "single market" allowing goods and people to move around as if the member states were one country.
It has its own currency, the euro, which is used by 19 of the member countries, its own parliament and it now sets rules in a wide range of areas including the environment, transport and consumer rights.
Trade
The European Union is Britain's biggest trading partner, which is worth more than £400bn a year – 52% of the total trade in goods and services.
Brexit could see trade barriers erected and imports and exports may be subject to tariffs which could make goods more expensive.
However, British business has long complained it has been dogged by excessive red tape from Europe, and this could be removed if Britain leaves.
But for this to happen Britain's lawmakers would have to repeal all of the European rules which have become laws in Britain.
Immigration
Leaving the EU would return full control of Britain's borders to Westminster and Eurosceptics would like to see a visa system so EU nationals would face the same restrictions as those entering from outside the EU.
UKIP believes a work permit system would reduce population growth from current levels of 298,000 a year to about 50,000.
But swathes of the UK's economy, like tourism, is dependant on migrant workers.
The Office for Budget Responsibility says the economy relies on tax generated by migrant labour to fund public services.
Economy
Experts vary wildly in their forecasts for the effect of a no vote on Britain's economy.
The Centre for Economic Performance at the London School of Economics, says the worst-case scenario is a 6.3% to 9.5% reduction in GDP – triggering a massive recession similar to the global banking crash in 2008/9.
Even its best case scenario would send the UK into financial trouble with a drop of 2.2% of GDP a year.
However, the Open Europe thinktank is more optimistic, with its best case scenario predicting Britain will be better off by 1.6% of GDP a year by 2030.
Pensions
Many of Britain's rules and regulations surrounding pensions originate in European laws.
For example, the Treaty of Rome said men and women should be paid equally for comparable jobs, which led to the equalisation of pensions rights.
This was enshrined into British law with the Equality Act 2010, so the laws would stay even if Britain left — unless the British politicians decided to scrap them.
But leaving the EU would give the British Government more freedom to alter and amend laws surrounding pensions without facing legal challenges.
Motoring
Motoring organisation the AA has claimed petrol prices could go up by as much as 18.7p per litre following a vote to leave the EU.
Its study stated that this "worst case scenario" could become a reality if a fall in the value of sterling as a result of the UK pulling out of the EU is combined with a rebound in the price of oil.
The AA warned that could mean a two-car family who refuel twice a month would pay £494 more for petrol each year, if it happened alongside a rebound in the price of oil, to more than 90 US dollars.
However, the figures were dismissed by Eurosceptics.
Law
The European Arrest Warrant is one of the key areas of law which would be scrapped if Britain left the EU.
If a warrant is issued it means the police in whichever country the suspect is hiding, are required to arrest and extradite them.
However, one of the most contentious areas of law, the European Convention of Human Rights, would not automatically be scrapped because it is governed by the Council of Europe, which is separate to the EU.
David Cameron earlier signalled he wants to scrap the human rights act.
Travel
For generations thousands of Britons have hopped on planes or ferries to Europe for their family holiday.
While the terms of any departure would be carefully negotiated, if Britain was to ban the free movement of people into the country, it raises the prospect of Britons being forced to apply for visas to travel to Europe.
EasyJet chief executive Dame Carolyn McCall has also warned air fares could rise because the EU was at the centre of reforms to make air travel cheaper and more competitive.
Reciprocal health care deals could also be at risk.
The Union
First minister Nicola Sturgeon has warned Scotland may hold a second independence referendum in the event of a no vote.
She claimed if Scotland came out of the EU against its will, it would be "democratically indefensible".
However, Drew Scott, professor of European Union studies at the University of Edinburgh, said Scotland would get more power in the event of a Brexit without a referendum.
He claimed areas like the environment, agriculture, fisheries and social policy, which are currently guided by the EU, would go to devolved governments.
Tax
The end of VAT may be one of the biggest changes Britain's tax system could see if it strikes out alone.
If Britain was no longer part of the VAT Directive, levied on domestic goods and services, it would give the Government more flexibility about how it collects taxes.
For example, it could set its own rates and pick and choose which items or services are chargeable.
Tackling tax avoidance and evasion among foreign multi-national companies, could become more complicated in the event of Brexit, unless Britain can secure co-operation from Europe.
Farming
The British farming industry relies on European subsidies for its survival.
British farmers currently receive 60% of their income from EU and environmental subsidies which would disappear unless Westminster and devolved parliaments stepped in to prop them up.
Scotland is even more reliant on European subsidies, with just 12% of English land qualifying for the EU's "less favoured areas" scheme compared with 84% north of the border.
But the EU has been accused of stifling the UK's fishing industry.
Red Tape
Major international firms have set up shop in Britain using EU trade rules but many have also drowned in red tape.
The UK is enjoying a vehicle manufacturing boom and a report by KPMG found the country's attractiveness to foreign businesses is "underpinned by the UK's influential membership of the EU".
The success of the financial services industry has also been built on EU internal market legislation but leaving the EU would free business up from a lot of red tape and bureaucracy, which is
particularly helpful for small and medium-sized firms.
World Influence
Britain is a key player in the European Union and wields significant influence in Brussels, Paris and Berlin.
If Britain leaves the EU but manages to agree a free trade agreement, it faces the prospect of being subject to EU decisions, without being able to influence them.
It is also argued the US may ignore Britain on global issues like the environment or security and negotiate directly with the EU.
However, the UK would remain members of Nato and the UN Security Council, as well as being a nuclear power in its own right.
---
Other countries' reactions to the Brexit vote:
Poland
In January Polish president Andrzej Duda called for a "cautious compromise" on David Cameron's demands for reform.
He warned the European Union could collapse if Britain leaves but said Poland would resist cuts to rights and entitlements of Poles working in Britain.
Russia
Numerous commentators have claimed Britain's exit would be welcomed by Russia because it would destabilise the European Union.
United States
Last July President Barack Obama spoke out to urge Britain to stay in the EU by claiming "having the United Kingdom in the European Union gives us much greater confidence about the strength of the transatlantic union."
Germany
Ahead of last week's crunch talks German Chancellor Angela Merkel made a speech to say Britain remaining in the EU was in her country's national interest.
She also backed many of the demands for reform made by David Cameron.
France
Last week on the eve of the EU summit, French Prime Minister Manuel Valls said Britain's exit would be a "shock" for Europe but warned it would not tolerate Britain picking and choosing rules.
Valls said France would be "particularly vigilant" on the issues of free movement of EU citizens, and relations between countries in the eurozone and others.
---
Opinion:
FOR
By Sir Harry Burns – former chief medical officer
Our quality of life is better and horizons broader by keeping our place in the EU.
Of course the EU isn't perfect – but the gains of being in clearly outweigh the costs.
In my own field, for example, EU measures on air and water quality help us to improve the health of people in this country.
Other benefits of being in the Europe include a stronger economy that delivers opportunity now and for future generations – through growth, trade, investment, jobs and lower prices, stronger security in a dangerous world.
Regardless of other disagreements, most people in Scotland share the view that we should remain in.
In the referendum, Scotland can make its voice heard and perhaps deliver a UK-wide vote to stay.
To vote to remain part of Europe is to vote for a stronger, better off, safer country that delivers opportunity for individuals and families.
AGAINST
By Dr Liam Fox – former Defence Secretary
David Cameron's deal will do nothing to change our relationship with the EU.
It won't take back control of our borders, our economy or our democracy.
We send £350 million of taxpayers' money to the EU every week. That's enough to build a fully-staffed NHS hospital. We should spend the money we send to Brussels on our priorities which benefit our families, communities and businesses.
We have handed over too much power to the EU. Over half our laws now come from Brussels. The European Court has the final say on key decisions. such as whether we can deport dangerous criminals. Whilst we are in the EU, we will have to accept that EU law trumps UK law.
A vote to stay in the EU is NOT a vote for the status quo.
It means handing over more money and more powers to Brussels.
If we leave the EU we can take back control of our own affairs.
We can strike free trade agreements with countries around the world, making our economy more dynamic and diverse.
We can create a fairer immigration system which gives priority to the brightest, the best and the most in need from across the globe.
UK politicians will be able to make our own laws, and we can vote them out if we disagree with them. It's the safer choice to vote to leave.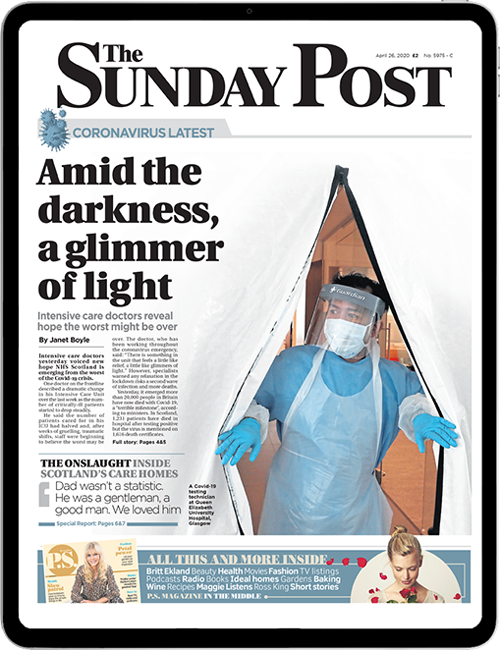 Enjoy the convenience of having The Sunday Post delivered as a digital ePaper straight to your smartphone, tablet or computer.
Subscribe for only £5.49 a month and enjoy all the benefits of the printed paper as a digital replica.
Subscribe