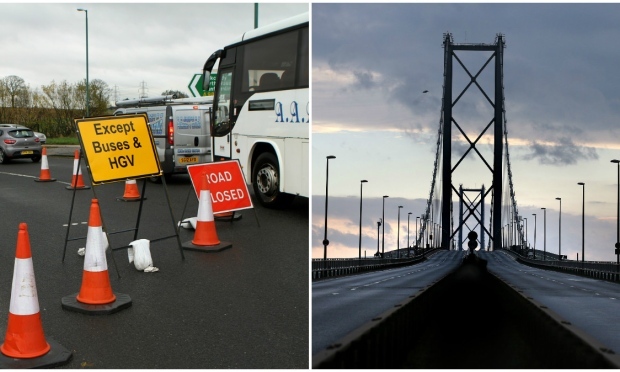 First Minister Nicola Sturgeon has described the situation as "inconvenient and disruptive".
However, for those hardest hit by the transport chaos, the impact has been utterly devastating.
With the east of Scotland effectively torn in two, The Sunday Post had uncovered heart-breaking stories of separated families and friends facing huge upheaval over Christmas.
People living either side of the bridge said the closure of the vital link has left them facing horrendous daily commutes.
Many are dreading the impact it will have during the festive season with some resigned to the fact they will be cut off from loved ones as a result.
Commuting workers are enduring journey times taking up to six times longer as they are forced to use diversions of as much as 60 miles or squeeze on to packed trains.
Some staff on zero-hours contracts are facing a grim Christmas after being told there is no work for them in towns losing out on visitors and passing trade.
Businesses hit by the chaos could launch compensation claims running into tens of millions of pounds if it's found transport bosses were at fault.

Forth Road Bridge after it was closed to traffic (PA Wire)
Lynda Anne Milne said she and her whole family had left their home in Fife and moved to Edinburgh as they were struggling to get their children to two separate schools.
Lynda said they were lucky enough to be able to use a flat belonging to a member of their family in the capital.
She said: "We are staying in Edinburgh and my brother is house-sitting for us and looking after our pets as we could not take them with us.
"The children finish school next week so we will go back home then."
Other families told us of being separated from loved ones.
Gran Elaine Harrison said the closure had cut her off from her family.
She said: "My son and his family live just across the river, but because of the closure it's so hard to see my grandkids.
"They're only a stone's throw away but it might as well be the other side of the world."
Tracy Everett, 41, from Dunfermline, said she faced huge problems trying to get through to see her grandad Robert in Edinburgh.
She said: "I normally take him shopping. It's a day out for him. At the moment, I can't get across."
Studies have shown that many older people only see their families over holiday periods such as Christmas.
But Rose Jackson, chair of the Scottish Pensioners' Forum, said many older people were facing the prospect of Christmas alone due to the closure.
She said congested trains, lengthy alternative transport routes and changes to their routine meant many older people were stuck at home "putting their health and well-being at risk".
She added: "The closure of the bridge over the festive period will undoubtedly have a huge bearing on their ability to visit family and friends, leaving them at greater risk of a Christmas spent alone."
Workers have also been hard-hit by the changes.
Ismael Djazouli, 39, lives in Dunfermline but works at a distribution centre for a major supermarket in Livingston.
His journey to work normally takes around 20 minutes as he drives at off-peak times.
However, the same trip is now taking almost two hours.
He said: "It's an absolute nightmare."
Another worker, who is employed in the catering industry, said she knew of around 20 staff on zero-hours contracts who were out of work because of the bridge closure.
The problem is thought to be down to the huge drop in trade caused by the disruption.
Scottish Labour deputy leader Alex Rowley said: "Too many workers in Fife and beyond are struggling to get to work because of the closure.
"Now The Sunday Post has revealed what this means for people's jobs.
"For some families so close to Christmas it is an absolute disgrace that they are going without work."
Worryingly, staff who arrive late for work will have to make up their hours or face the possibility of having their pay docked.
Solicitor David Martyn, from law firm Thompsons, said: "If staff don't make it on time and do their contracted hours then, arguably, a company could deduct from their wages.
"However, it won't be good for staff morale and any company that does that would have issues with employees.
"We'd advise companies to work with their employees. Staff could start earlier and finish earlier or work from home."
He also said firms could seek huge compensation claims if the Government or transport bosses were found to be at fault.
He said: "Companies would need to show there had been a failure to properly maintain the bridge.
"The Road Haulage Association have said the closure is costing haulage firms £600,000 every day.
"If you multiply that by a month you have a pretty big figure."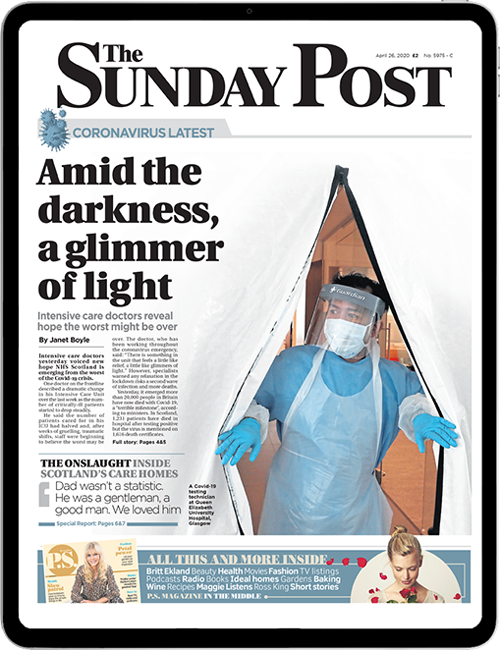 Enjoy the convenience of having The Sunday Post delivered as a digital ePaper straight to your smartphone, tablet or computer.
Subscribe for only £5.49 a month and enjoy all the benefits of the printed paper as a digital replica.
Subscribe