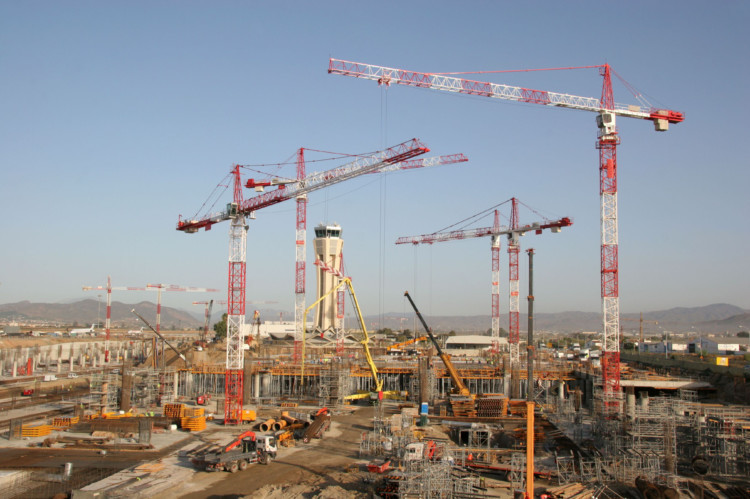 Large construction firms exempt from zero hours crackdown.
Construction firms with more than £2 billion worth of work to build schools, hospitals and care homes will be exempt from a crackdown on zero hours contracts and blacklisting.
SNP ministers have admitted a string of high-profile building firms signed up to taxpayer-funded projects will be exempt from a new law aimed at improving the way the public sector buys goods and services.
The Procurement Reform Bill is designed to allow public sector bosses to stop awarding contracts to companies using controversial zero-hours contracts, which allow employers to hire staff with no guarantee of work.
The Bill also encourages public bodies to consider if firms use blacklisting when deciding on awarding deals.
But The Sunday Post can reveal that firms which are part of a string of public and private "hubco" partnerships across Scotland will be exempt from the new Bill.
It is estimated that 5,000 construction workers in Scotland were put on employers' blacklists because of their involvement in campaigns to improve workplace conditions.
Earlier this year, eight firms agreed to compensate workers who were blacklisted from working on building sites.
One of the companies was Kier, whose subsidiary, Kier Project Investments Ltd, is one of the Scottish Government's hubco partners.
The eight firms have apologised for their involvement with an organisation that kept the list but have not admitted liability.
Last month the Scottish Government published guidelines to stop the blacklisting of workers involved in public contracts.
The new rules mean companies bidding for work must disclose whether they have been involved in the illegal practice, and if so, they must show that "remedial action" has been taken.
Critics last night said the new Bill should apply to all publicly funded work equally.
Colin Borland, of the Federation of Small Businesses' (FSB), said: "Our MSPs will soon be voting for new laws to apply to our public procurement spending.
"It is bewildering to our members that there will be hundreds of millions of pounds of public contracts to which these new rules potentially won't apply.
"The FSB in Scotland is increasingly concerned about the hubco model.
"These are new institutions, spending significant sums of taxpayers' money, who are signing up for contracts which will last for a generation or more but whose remit isn't widely understood and who don't seem accountable to anyone in particular."
The public sector in Scotland spends more than £9 billion every year and the new Bill will be voted on by MSPs at stage one early next year.
James Kelly, Labour's infrastructure spokesman, said: "It is outrageous that major companies benefitting from public sector contracts should be exempt from restrictions on zero hours and blacklisting.
"Scottish Labour will use the amendment phase of the Procurement Bill to challenge this exemption and will seek to ensure all companies benefiting from public sector contracts do not adopt zero hours or blacklisting.
"We cannot afford to miss this opportunity to make our economy stronger and the SNP government need to realise that condiions should apply to all public sector contractors."
A Scottish Government spokeswoman said: "The five hub companies across Scotland are committed to being good partners, working together with public bodies across Scotland to deliver excellent community infrastructure.
"They share the First Minister's opposition to blacklisting in any form and are working with Scottish Futures Trust and their partners to implement the new guidance appropriately within the wider hub partnership arrangements.
"The Procurement Reform (Scotland) Bill will not apply to Hubcos as they are not public bodies."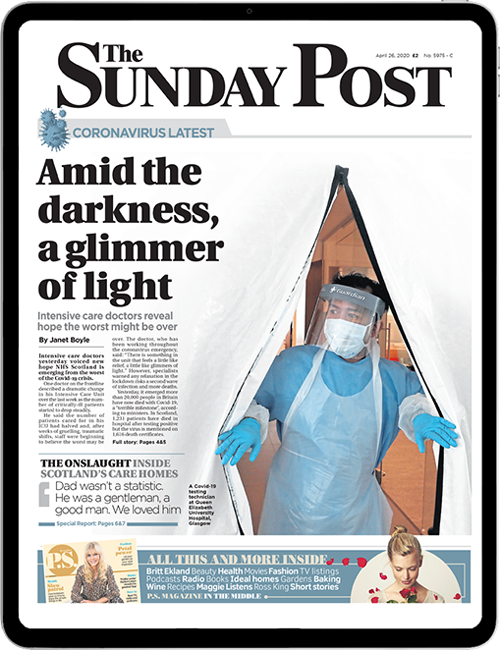 Enjoy the convenience of having The Sunday Post delivered as a digital ePaper straight to your smartphone, tablet or computer.
Subscribe for only £5.49 a month and enjoy all the benefits of the printed paper as a digital replica.
Subscribe