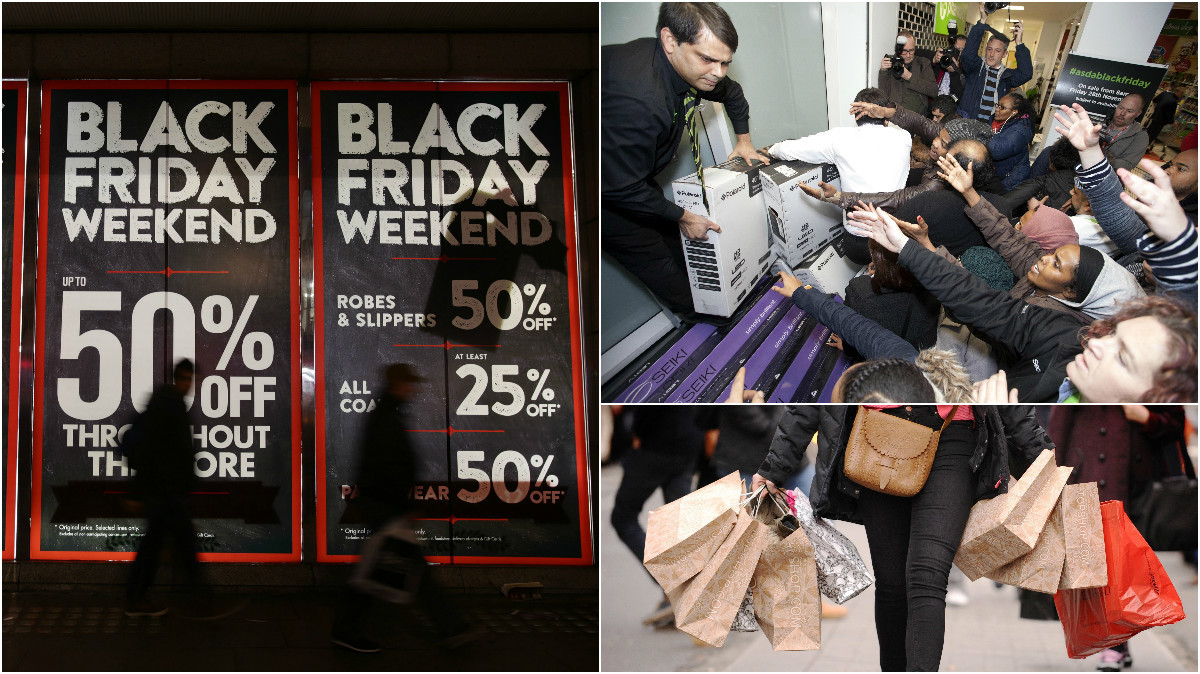 RETAILERS will unleash the country's biggest-ever shopping bonanza this week.
It's expected that Black Friday will be the UK's first £1 billion-plus online shopping day.
That's £12,384 spent every second.
Once the takings of so-called "bricks and mortar stores" or actual shops to the rest of us are added in the total is expected to reach £1.4bn.
November 27 spending will amount to £16 for every man, woman and child in the country.
The online sales alone will be up by more than a fifth on last year's £810 million, itself double the tally of the previous year.
But Asda has said it won't be taking part, with Chief Executive Andy Clarke saying customers had told them they "don't want to be held hostage to a day or two of sales."
And other giants like John Lewis have spoken of the "collective madness" of such big discounting in the run-up to Christmas.
Others have expressed disquiet but feel they have no alternative but to go ahead and try to make it bigger and better.
Industry experts say that this may be the last big Black Friday in its current form.
"Last year was really mixed," said Leigh Sparks, Professor of Retail Studies at Stirling University.
"There was a lot of hype and for some retailers it did produce a fair amount of sales. But for others it just wasn't what they thought it might be.
"And what seems to have happened for quite a few is all that occurred was some of the spending was simply shifted forward. It just moved money to Black Friday rather than being extra to add to the Christmas spend.
"And a lot of what was sold was discounted so that hit margins.
"So for some retailers like Asda it's just becoming too much trouble.
"Others still think there's something there in terms of kick-starting the Christmas shopping season.
"I think there will definitely be a lot of nervousness this year."Black Friday: Our guide to help you seal those hot deals – click hereResearch shows that 62.1% of shoppers only bought items on Black Friday that they would have bought anyway, resulting in disappointing sales in October as customers anticipated Black Friday offers.
Courier companies are said to be hiring thousands of extra drivers to meet Black Friday demand, no surprise when Amazon sold 64 items per second on the day last year.
Some reports warn as many as 60,000 more drivers than are currently available will be required, while shoppers in Scotland and Northern Ireland are most likely to order online during Black Friday.
And Context, a technology supply chain analyst, says 77,000 laptops were imported in the final week of October the highest weekly figure on record in anticipation of people snapping up a computer bargain.
Black Friday has been an American tradition for more than a decade but it's only become a big deal here in the UK in the past three years.
And Professor Sparks says transatlantic differences may lead to a change in future plans.
"One of the difficulties in transplanting this Americanism into the UK is that Black Friday is a holiday over there.
"People are off after Thanksgiving and go out shopping.
"Here people are at work, so I think Black Friday in the UK will increasingly be an online event. But high peaks in online sales cause logistics problems and higher costs and you have to balance those costs.
"For some retailers that disruption might just become not worth it."
Last year saw ugly battles in stores as customers literally fought over the sometimes limited amount of stock.
A Tesco store at Silverburn in Glasgow had to be closed and police moved in after shoppers began fighting with each other, while another Tesco store in Manchester had to be closed after just 36 minutes due to fighting.
A woman broke her wrist in a crush in Greater Manchester, where there were also three arrests.
And police were also called to a Tesco in Dundee, where witnesses at the Kingsway branch said shoppers were ripping open pallets before workers had the chance to price them or put them on shelves.
The police have issued advance warnings to retailers to ensure they have plans in place and enough staff to cope with customer numbers.
Deputy chief constable Sue Fish, of the National Police Chiefs' Council, warned retailers that "we should be the service of last resort, not a substitute for carefully-considered in-store security plans".
Prof Sparks continued: "Despite Asda saying it was about shopper fatigue, I think there was an element of real nervousness. People getting injured when they go to a sale isn't good publicity for your brand.
"The police are obviously under a lot of pressure and if stores aren't managing things for themselves I think there will be a backlash."
He added: "We'll see a lot of hype, stuff online and people out there. But post-Christmas retailers will take a long look at the books. Did it meet their expectations and they will decide whether it's worth doing next year.
"I suspect quite a bit of the hype will go out of it.
"And if you have Black Friday, Cyber Monday, Panic Saturday and then single-day sales, that over a few weeks may not be the right way."The Force is strong as shops see huge demand for Star Wars toys this Christmas – click here to read more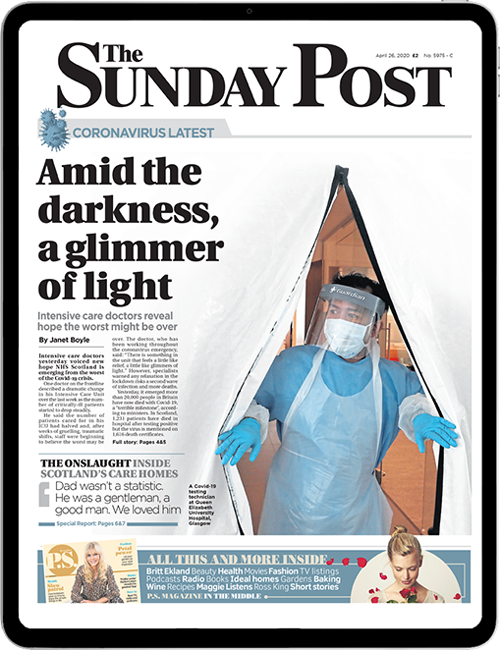 Enjoy the convenience of having The Sunday Post delivered as a digital ePaper straight to your smartphone, tablet or computer.
Subscribe for only £5.49 a month and enjoy all the benefits of the printed paper as a digital replica.
Subscribe