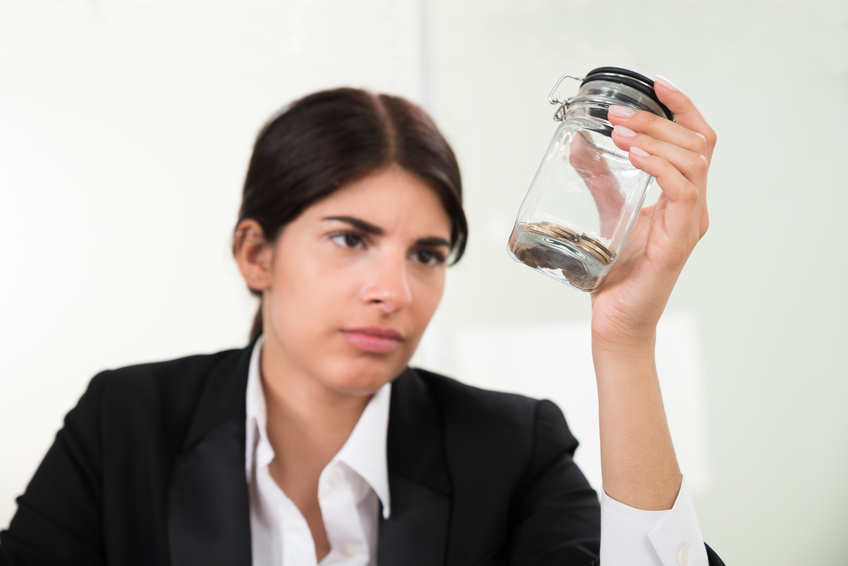 The number of 40-somethings who are saving enough for their old age has shown a "worrying" decline over the past year, a report has found.
While the proportion of people aged in their 30s and 50s who are saving adequately for their retirement has increased, the share of people aged in their 40s who are doing so has edged downwards, from 57% in 2015 to 53% in 2016.
The report, compiled by Scottish Widows, defined people as saving adequately if they are putting aside at least 12% of their income towards their retirement including any employer contributions into a pension – or they expect their main retirement income to come from a "gold-plated" defined benefit (DB) pension, such as a final salary scheme. The report has been running since 2005.
It also found the proportion of people in their 40s who are not saving towards their retirement has increased from 16% in 2015 to 19% now.
Despite many having spent two decades on the career ladder, people aged in their 40s often find themselves juggling several big financial outgoings while also trying to shore up cash for their retirement.
The report said: "As first-time parents get older, and our own parents survive much longer than they would have done in the past, today's 40- to 49-year-olds are being squeezed more acutely than ever before.
"Of the 40-somethings we spoke to, more than a third (37%) of those who aren't currently working are looking after children and almost a fifth (18%) are caring for an adult."
The research also found the percentage of people in their 30s who are saving adequately for retirement has increased, from 52% in 2015 to 53%.
It marks the first time the survey has recorded people aged in their 30s preparing as well for their retirement as those in their 40s.
And the proportion of people aged in their 50s who are saving adequately has increased from 61% in 2015 to 64% now.
Overall, 56% of people were found to be putting enough money away for an adequate retirement income – a figure which is unchanged from a year ago, despite automatic enrolment into workplace pensions continuing to roll out.
Fewer people will have a DB pension as their main source of income, with 24% relying on such a scheme, compared with 28% in 2015. DB pensions are often described as gold-plated because they come with guaranteed perks.
The percentages of men and women saving adequately – at 60% and 52% respectively – have also remained the same as last year's levels.
Robert Cochran, a retirement expert at Scottish Widows, said: "It is disappointing to see that savings levels are starting to plateau. Particularly worrying is the fact that savings levels among those in their 40s drop off at a time in life when retirement may be within 20 years.
"The light at the end of the tunnel in this picture is the long-term impact of auto-enrolment, which is clear to see from our 12 years of research.
"Auto-enrolment has already brought six million new workplace savers into pensions and, with the minimum contributions for employers and employees set to rise in coming years, we expect average levels of savings will continue to rise.
"Critical to maintaining this trend will be encouraging people to save more than the minimum contribution."
Research for the latest report was carried out in April and involved more than 5,000 people.
Another survey among more than 1,700 people and looking at how the vote to leave the EU has affected people's views was carried out in July.
It found that while 31% of people before the vote said they felt optimistic about their retirement, this fell to just 21% following the vote.
Half (51%) of people said they did not know how they felt about their short-term finances – up from 35% before the vote.
But 53% of those questioned did not think the referendum result would affect their retirement saving.
---
READ MORE
Gender gap grows for expected retirement incomes
Using your home to fund your retirement