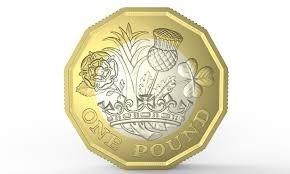 The coins have started rolling off the production line at a rate of more than 4,000 a minute as Chancellor George Osborne announced they will enter circulation in March 2017.
When the new coin is introduced, there will be a six-month crossover period when the current round pound coins and the new pound coins are both in circulation.
Businesses handling cash will need to plan and prepare for the new coins.
The Royal Mint will work with businesses during the introduction phase of the new coin and an awareness and education campaign is planned to help ensure a smooth transition to launch in 2017.
The current £1 coin is being replaced for the first time in more than 30 years because of its vulnerability to sophisticated counterfeiters.
The new 12-sided coin, which resembles the old threepenny bit, will be the world's most secure coin in circulation, the Government said.
More than 2.2 billion circulating round £1 coins have been struck during the time they have been in use. Replacing £1 notes, the coins were first launched on April 21 1983.
But, in recent years, as many as three pound coins in every 100 in people's change have been fake. This equates to about 45 million pound coins being a dud.
The new, two-coloured coin was announced in the 2014 Budget. It measures just over 2.3 centimetres in diameter and has rounded corners and milled edges.
Mr Osborne said: "I am delighted that the Royal Mint are now producing the most secure circulating coin anywhere in the world.
"With ground-breaking technology, developed in Wales, the new coin will help secure our economy and get rid of counterfeits.
"In a year's time, the new coin, which will incorporate emblems from all four of our home nations, will line millions of pockets and purses around the UK."
Adam Lawrence, chief executive of the Royal Mint, said that by modernising the coin "we are helping to redefine the world of coinage for the future".
Jonathan Hart, chief executive of the Automatic Vending Association (AVA), said: "The AVA and the Royal Mint have been working together for a number of years to ensure implementation of the new one-pound coin proceeds as smoothly as possible.
"Whilst we can't hide from the fact there is a sizeable piece of work for our members to undertake to ensure readiness, as an organisation we completely understand and support the rationale and the need for a new, secure, one one-pound coin in the United Kingdom."
---
READ MORE
Royal Mint reveal commemorative coins set to enter circulation this year
Memorabilia for birth of royal baby revealed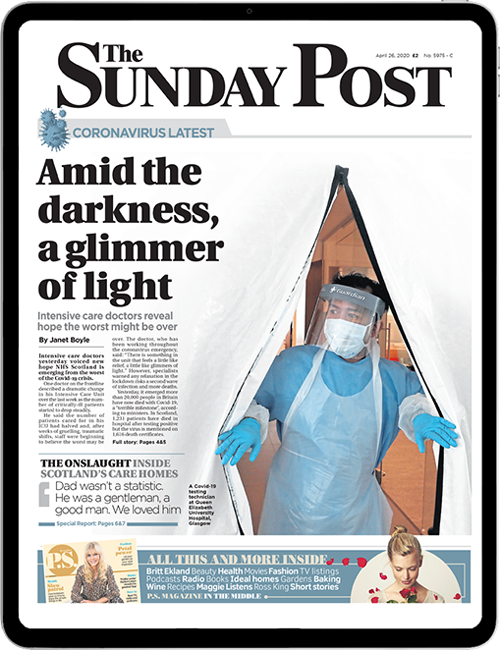 Enjoy the convenience of having The Sunday Post delivered as a digital ePaper straight to your smartphone, tablet or computer.
Subscribe for only £5.49 a month and enjoy all the benefits of the printed paper as a digital replica.
Subscribe