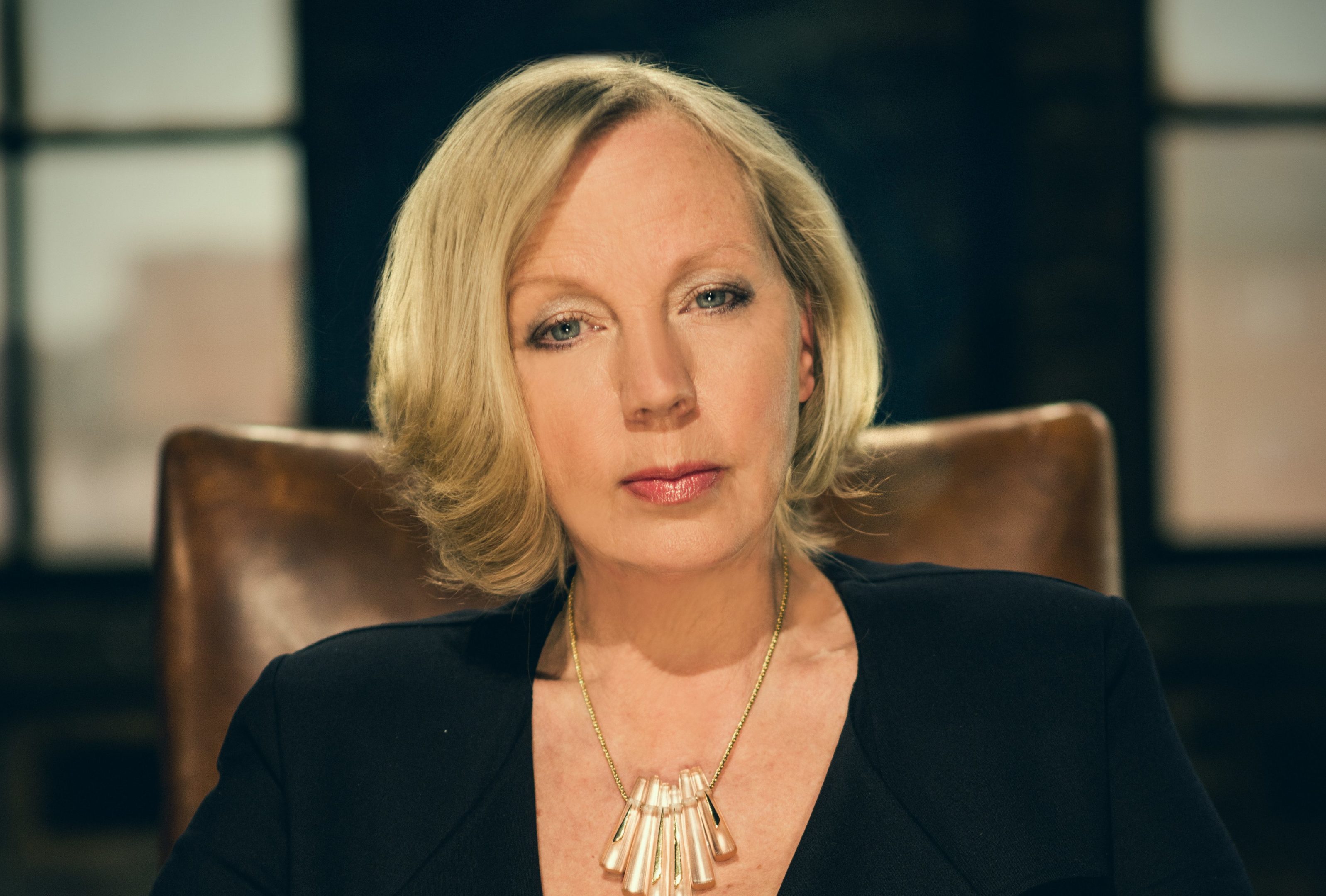 GROWN men have been reduced to tears and hard-nosed businesswomen have trembled in their heels.
Standing in the Dragons' Den in front of five of the country's shrewdest, richest, toughest business brains can reduce the most confident individuals to quivering wrecks.
It's exactly 10 years since Deborah Meaden first slipped into that comfy leather chair and fixed her eagle eye on a hopeful entrepreneur.
Over the past decade she's made some dreams come true and dashed many more with a frosty "I'm out". Testy exchanges, with Dragons and backing-seekers alike, have made her one of the feistiest characters on telly.
It's not so much a case of not suffering fools gladly as simply not suffering them at all.
So, it's a little disconcerting – although pleasantly welcome – to hear her laugh heartily down the line from her Somerset home as she apologises for a phone hiccup at her end.
"Really? Is it 10 Years?" says Deborah, 57. "You know better than me!
"If you'd told me 10 years ago I'd still be doing Dragons' Den I'd have been amazed. Or indeed that Dragons' Den would still be going.
"It's a testimony to the show that the audiences keep on growing.
"I'd had opportunities to be on television before and I'd always stayed away. I had a very nice life and I never wanted to be famous.
"So taking it on did worry me. But it's a nice kind of profile because it's people wanting to talk to me about business, which I love, not running over shouting 'Deborah' just for the hell of it."
Ask Deborah how many investments she's made over a decade in the Den and she doesn't have those figures immediately to hand – but insists she darn well would have done her research if she needed to.
(She reckons it's more than 40 businesses and upwards of £3 million, by the way).
And pitchers not knowing their figures is – to viewers' great entertainment – one of the things that continues to drive Deborah mad.
"When you are in business you don't need to know many numbers, but there are three you must have.
"Turnover, gross margin and net profit. If you come in and look surprised when you get asked for those, well, really, have you never seen Dragons' Den?"
Deborah knew her figures from the earliest of ages. By seven she was running a flower stall from home and when she sold the family holiday parks business Weststar she did so for £33 million. She's now worth a reported £40 million.
Deborah's mum divorced when she was young and her outlook was shaped by growing up in a single parent family.
"I had this example from my mum of someone who had to make a better life for us. She worked blinking hard at it.
"It gave me a confidence and a resilience, because it made me believe I could do it. Giving confidence is an incredible gift to your children.
"I just expected to make myself a good life, it was going to happen.
"I'm sure I had dark moments but I don't remember them. You've got to get on with life."
What changed the ice dragon perception for many was her appearance on Strictly Come Dancing in 2013.
"Since I did Strictly, people realise I don't actually bite people's heads off," she says with a smile. "They saw I was a lot more approachable."
She was paired with pro dancer Robin Windsor and they lasted until week five, when they Viennese Waltzed their way off.
Deborah admits she initially expected to be booted off right at the start. But she didn't get to the top in business by meekly accepting her lot.
"Once I started to get into it and work hard, I felt my golden globe would be Blackpool.  I'd have loved that and actually I think I could have done it. I certainly was never going to win but I could have made Blackpool."
While eliminated celebs frequently stain their fake tan with real tears, I'm guessing there was never any likelihood of that with Deborah.
"'Fraid not," she says crisply, dismissing the prospect as unthinkable. "These things happen and tears don't change it.
"It's not that I don't get upset about things, I just have a different way of showing emotion.
"Cruelty really upsets me and because I travel with charities I see quite a bit of it. But if I do get upset I just think: 'Tears are not going to help, Deborah, so stop it'.
"My automatic response is to get practical and see how I can change it."
So, is there nothing that brings forth a bit of a Meaden meltdown?
"Ah, well, I'm a real blubber when it comes to films," she confides. "It'll probably surprise people that something schmaltzy always gets me.
"I still cry over Bambi and I can't even hear the music for Born Free without getting a lump in my throat."
One of the delights of Deborah is that she's full of certainty, having been quoted as saying she hasn't been wrong in 10 years.
And also that she thinks she's perfect. "I'm going to disappoint you here. I said it with a laugh and what I actually said was that of course I think I'm perfect but that's because I forget everything I do that isn't perfect!
"I don't dwell on my imperfections and don't dwell on what I get wrong. And I haven't lost an argument simply because I just keep going on until the other person gives up."
Life for Deborah and husband Paul on their Somerset farm is shared with what sounds like a small menagerie. Actually, quite a large menagerie.
Dogs, cats, ducks, guinea fowl, pigs, sheep, horses and "three very angry geese. I don't know why, they're just angry with the world."
The farm is where she can get away from the stresses and strains of running a string of multi-million-pound businesses. "I can cope with anything in the world if I can get out there on the horses.  I'm probably at my happiest there."
Where you won't find Deborah relaxing – other than chatting to Paul and tasting – is in their super-smart kitchen.
"I haven't cooked a meal in 28 years – unless an omelette counts," she adds.
"I'm absolutely rubbish. But not only is my husband really good, he loves it.
"Our kitchen is actually built for him. He's 6ft 5in and it was completely designed around Paul.
"I'm only 5ft 2in and I look like Alice in Wonderland in it.
"I can't even reach many of the shelves so I couldn't cook even if I wanted to."
Dragons' Den, BBC Two, today, 9pm.
---
READ MORE
Dragons' Den Deborah Meaden reveals her views and secrets about business in our 10 quick questions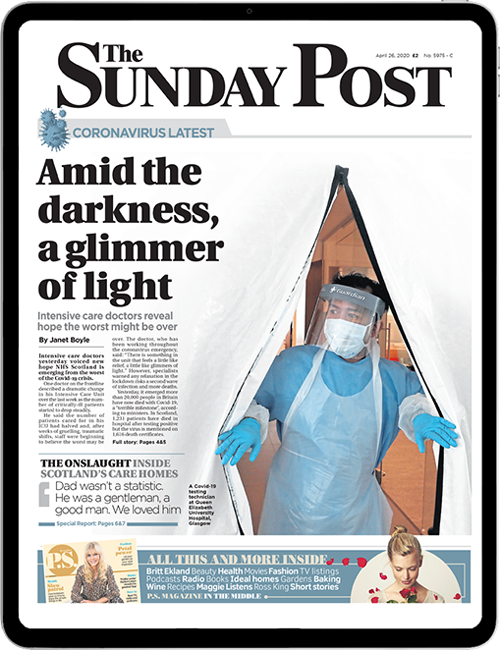 Enjoy the convenience of having The Sunday Post delivered as a digital ePaper straight to your smartphone, tablet or computer.
Subscribe for only £5.49 a month and enjoy all the benefits of the printed paper as a digital replica.
Subscribe