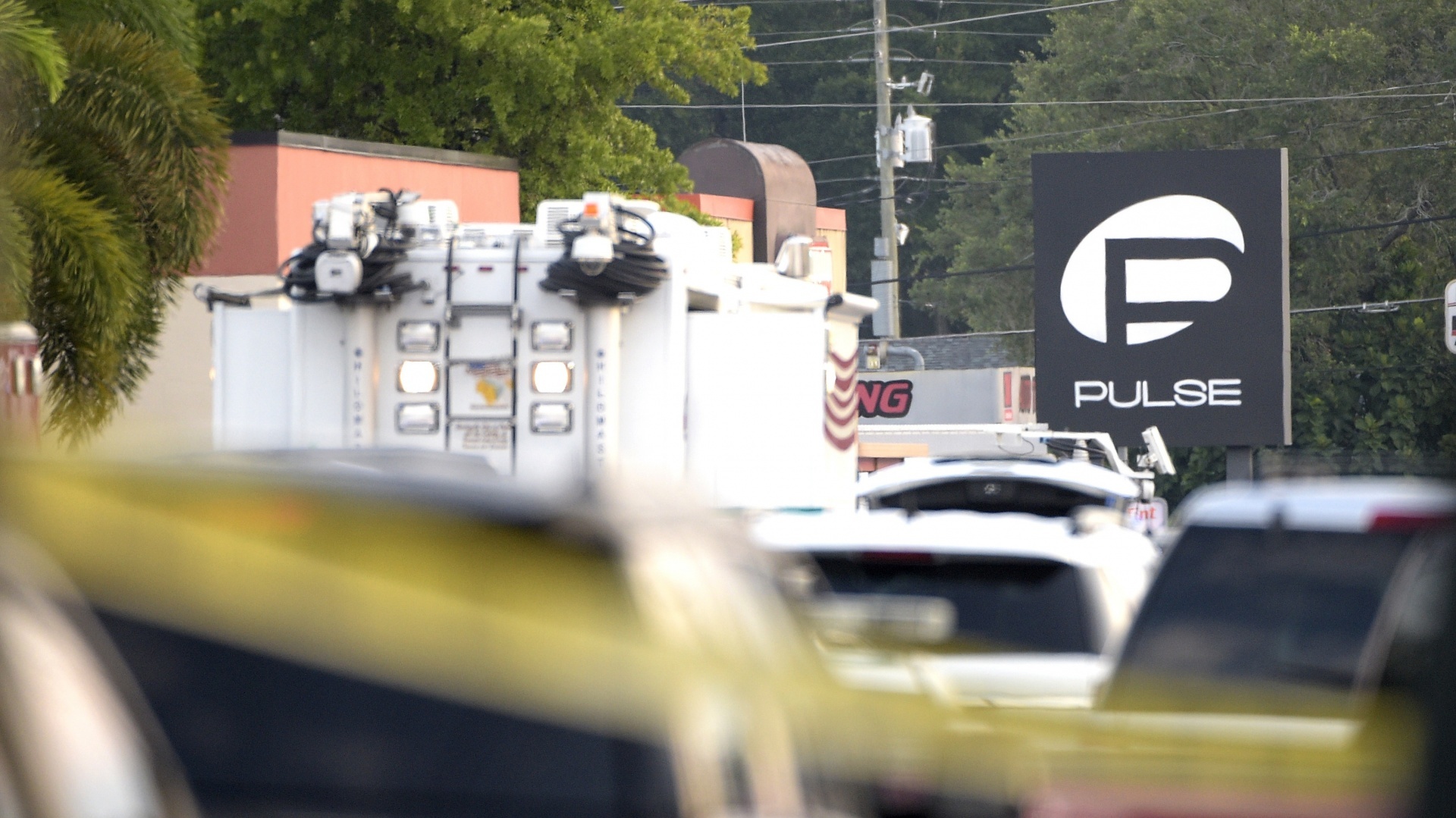 FIFTY people are dead after a gunman opened fire at an Orlando gay club, the city's mayor said.
In the worst mass shooting in US history a man thought to have been armed with an assault-type rifle and a handgun opened fire at the Pulse night club, Buddy Dyer told reporters.
More than 53 have also been taken to hospital following the incident which happened around 2am (7am BST) local time.
The killer, who also took hostages, was later killed in a gunfight with Swat officers in the Florida city.
FBI spokesman Danny Banks said the mass shooting is being investigated as an act of terrorism. He said authorities are looking into whether this was an act of domestic or international terror, and are trying to find out if the culprit was acting alone.
Police had said previously on Twitter that there was a "controlled explosion" at the scene of the shooting, although Mina later said that noise was caused by a device intended to distract the shooter.
Dozens of police vehicles swarmed the area around the club. At least two police trucks were seen taking what appeared to be shooting victims to the Orlando Regional Medical Centre.
Pulse Orlando posted on its own Facebook page at around 2am local time: "Everyone get out of pulse and keep running."
Just before 6am, the club posted an update: "As soon as we have any information we will update everyone. Please keep everyone in your prayers as we work through this tragic event. Thank you for your thoughts and love."
Police said local, state and federal agencies are investigating.
The incident follows the fatal shooting of 22-year-old singer Christina Grimmie, who was killed after her concert in Orlando on Friday night by a 27-year-old Florida man who later killed himself.
Grimmie was a YouTube sensation and former contestant on the US version of The Voice.
Mina Justice was outside Pulse Orlando early on Sunday morning, trying to contact her 30-year-old son Eddie. He had texted her when the shooting happened and asked her to call police.
He told her he ran into a bathroom with other club patrons to hide. He then texted her to say: "He's coming."
"The next text said: 'He has us, and he's in here with us,'" she said. "That was the last conversation."
Clubber Jon Alamo said he was at the back of one of Pulse's rooms when a man holding a weapon came into the front of the room.
"I heard 20, 40, 50 shots," Alamo said. "The music stopped."
Rob Rick said the incident took place around 2am, just before closing time.
He said: "Everybody was drinking their last sip."
He estimated more than 100 people were still inside when he heard shots, got on the ground and crawled towards a DJ booth.
A bouncer knocked down a partition between the club and an area in the back where only workers are allowed. People inside were able to escape through the back of the club.
Christopher Hansen said he was in the VIP lounge when he started hearing gunshots. The gunfire continued even after he emerged, when police were telling people to back away from the building.
He saw injured people being tended to across the street.
Hansen said: "I was thinking, are you kidding me? So I just dropped down. I just said 'please, please, please, I want to make it out'.
"And when I did, I saw people shot. I saw blood. You hope and pray you don't get shot."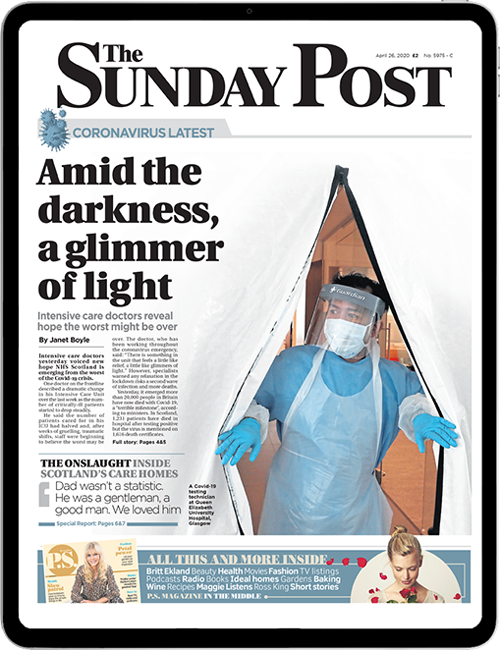 Enjoy the convenience of having The Sunday Post delivered as a digital ePaper straight to your smartphone, tablet or computer.
Subscribe for only £5.49 a month and enjoy all the benefits of the printed paper as a digital replica.
Subscribe