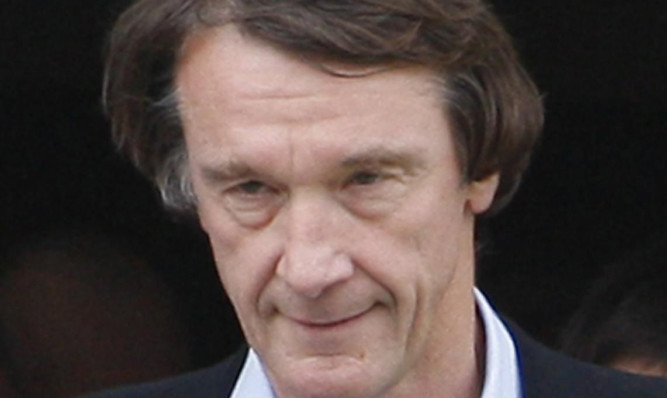 What exactly is Jim Ratcliffe up to?
During a two-week shutdown in 2013, the Grangemouth refinery boss made workers accept pension changes, a pay freeze and a no-strike deal for three years.
When the refinery was finally "fired up" again, Scots were relieved 600 jobs and oil supplies were safe.
So the billionaire Ineos boss is no pushover and no fool. Yet he seems to be buying into a Scottish shale gas industry with no prospect of making money. Why?
Last week Ineos announced plans to invest up to £640m in UK shale gas exploration. That would make Ineos the UK's Fracking Kings with drilling possible across 729 square miles of central Scotland where the UK government has already approved fracking exploration licences.
But there are some enormous snags.
Fracking extracts gas and oil using high-pressure water and chemicals and has been linked with local pollution and earthquakes. That's why 26 community groups want to ban fracking here.
But the UK Government is set to let shale gas companies drill under homes even if householders object.
So the Scottish Government has introduced tougher regulations which could make it hard for any individual fracking operation to get the planning go-ahead.
There are other snags. The fracking "bonanza" in the United States has proved very short-lived.
Shale gas in Scotland is hard to extract and experts say reserves are "modest" compared with England.
Fracking is only cost effective when oil prices are high they are currently very low.
Industry analysts think it'll take ten years for commercial production to make money in England. It could be even longer in Scotland.
Gas is a fossil fuel and, though less damaging than oil or coal, still brings us closer to the tipping point for man-made global warming.
So why has canny Ineos boss Jim Ratcliffe bet his shirt on fracking in Scotland. Well, has he?
Critics suggest last week's announcement was a carefully-worded bluff. Ineos will spend up to £640m but that could mean as little as a fiver.
Still, why bother if you don't intend to drill? Why buy up fracking licences that have lain dormant for years? And why announce communities living on shale gas developments will get 6% of the revenues if you don't mean business?
Here's the conspiracy theory. Back in 2013, after the Grangemouth shutdown, Ineos got a £230m loan guarantee from the UK Government to help finance a new import terminal and ethane store.
In 2014 they bought a 51% share of Dart Energy's Forth Valley licence.
According to Friends of the Earth (FoE): "Spin-masters Ineos have found a crafty way to fuel the shale gas hype. This is a low risk way for the company to keep alive the pretence that there is an economically-viable shale gas industry waiting to blossom in Scotland."
The eco-campaigners who oppose fracking say Ineos are just talking big to justify Government support.
They predict little shale gas will ever be extracted in Scotland though wells will be drilled and communities will have to campaign to stop them.
Meantime, Scotland will grow reliant on American ethane imports a by-product of fracked gas instead of investing to harness Scotland's non-polluting and home grown tidal, wave and wind energy resources.
Are FoE right? Only time will tell.
I can only apologise for last week's corker of a mistake suggesting the late Bob Crow is still with us. Sadly the RMT boss died in March. But his valiant campaign to stop human waste being dumped on our rail tracks lives on.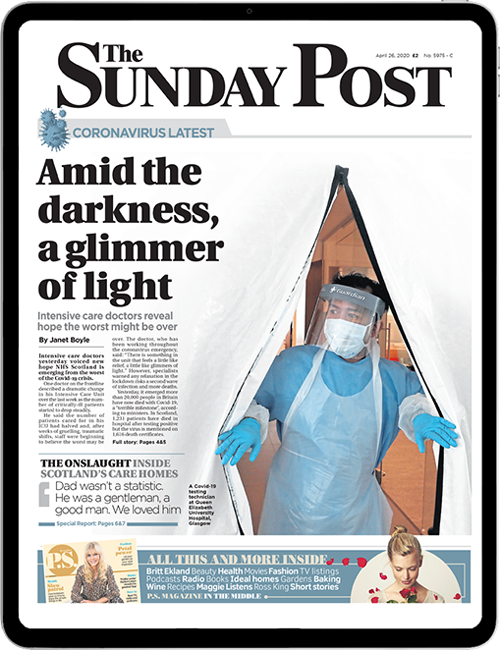 Enjoy the convenience of having The Sunday Post delivered as a digital ePaper straight to your smartphone, tablet or computer.
Subscribe for only £5.49 a month and enjoy all the benefits of the printed paper as a digital replica.
Subscribe