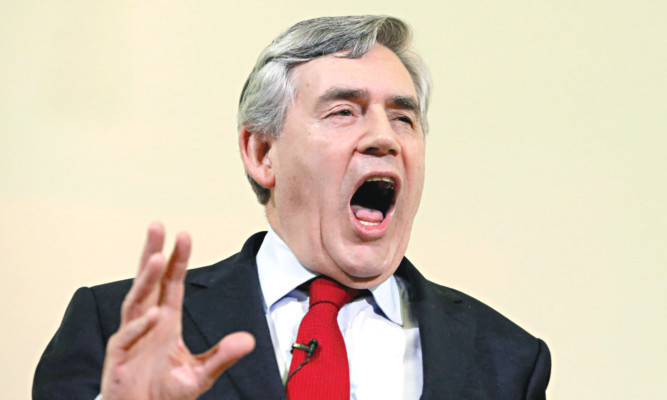 For showing the rest of UK the way, thanks, Scotland.
I watched the beginning of the referendum results programme on the BBC with dismay.
Clearly all the presenters were excited, thrilled with their own computer graphics and predictions. Huw Edwards literally sitting on the edge of his seat. Jeremy Vine waving his hands at huge pictures of planes and submarines.
I've taken part in election programmes and I know what fun the programme-makers have, and how they adore the headiness, danger and unpredictability.
But as a viewer sitting alone on my sofa in London, my mood became grimmer and grimmer. At the last moment I almost lost faith in the sense, prudence and decency of the Scottish people.
By chance, two close friends of mine who work for major charities had spent the final day of campaigning in Scotland, one in Edinburgh, one in Glasgow, and they were horrified with stories of anger and, in some cases, violence.
One charity worker had her home vandalised. Another had been warned not to go home that night because there had been threats against her.
I have no idea which side, Yes or No, were responsible. In a way it doesn't matter. What Alex Salmond had described as a joyous celebration of democracy didn't sound like that to them. It sounded as if the campaigns had deteriorated into divisiveness and bitterness.
Above all, as an Englishwoman who has loved and admired Scotland, I felt rejected and disliked. Which, given that my late husband Desmond Wilcox made some of his best programmes (The Boy David for instance) in Scotland felt personally insulting.
Why were we being portrayed by the Yes campaign as the villains?
After all, it was the Westminster Government that agreed to the referendum, even though it risked splitting the Union they cared about and believed in so passionately. So I went to bed at midnight in a grim mood.
At dawn on Friday morning I woke, instantly switched on the radio, and felt a real surge of joy.
A huge turnout. A big majority for staying in the UK. Yes, Alex Salmond, it is indeed a joyous celebration for democracy.
I'm glad for Alastair Darling, that awkward, stiff, uncharismatic man who rose to a difficult challenge. I'm glad for Gordon Brown, who has been so unfairly blamed for everything that went wrong, when in fact he bullied and cajoled Europe into supporting the banks when otherwise the world economy would have gone into meltdown.
Above all, I'm so glad that the arguments based on narrow nationalism lost, and the belief in the most successful Union in history had prevailed.
Once again the Scots have taught the rest of the Union a valuable lesson.
That too much control from Westminster has alienated voters right across the UK, including England. That you can inspire 90% of a nation to vote on an issue they care about. That 16 and 17-year-olds want to vote as much as 70-year-olds. And that a well-constructed argument will be listened to.
Hooray for Scotland, and for England, Wales and Northern Ireland. How foolish of me ever to have doubted the good sense of the Scots.
I apologise.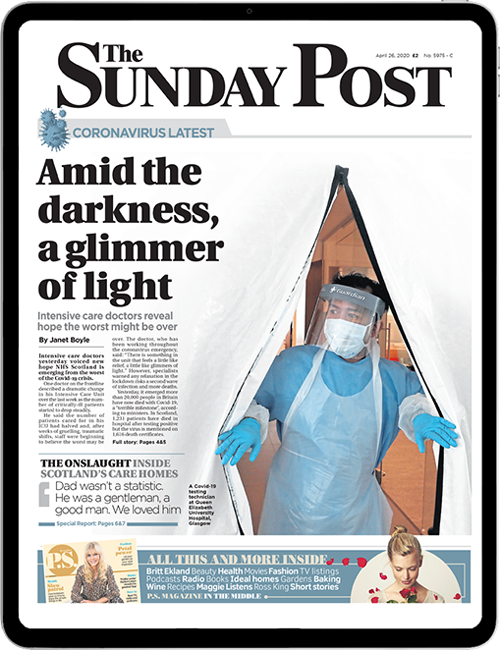 Enjoy the convenience of having The Sunday Post delivered as a digital ePaper straight to your smartphone, tablet or computer.
Subscribe for only £5.49 a month and enjoy all the benefits of the printed paper as a digital replica.
Subscribe