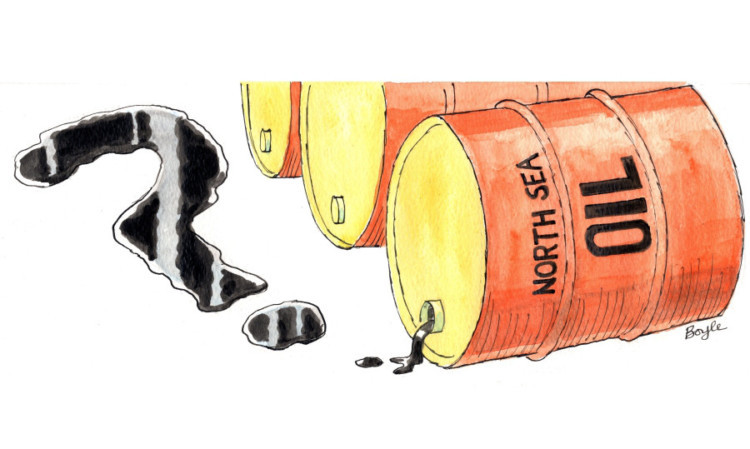 It's the billion barrel question proving a divisive issue but key to both camps in the indy debate.
The referendum so far has been dominated by opposing views of nearly everything that will happen in the event of a Yes vote, no more so than when it comes to oil and gas.
It has been a mainstay of the Scottish economy for decades but its value to the country's future prosperity has now come sharply into focus. The extremities of the Yes and No camps' forecasts are stark.
The independent Office for Budget Responsibility (OBR), set up by the UK Government, has said for 2016/17 Scotland's tax take from oil and gas revenues will be £2.9bn.
By contrast, the Scottish Government, using industry figures on how much of the resources they think is left, predicts it will be £6.9bn. To put that £4bn difference into context, Scotland currently spends £3bn a year on education.
But such is the joy of predicting the future as every clairvoyant and economist knows you can't be wrong about something that has not happened yet, but who is more credible in this high-stakes game?
Well, the SNP administration's case was not helped earlier this month when one of its own advisers, Professor Andrew Hughes Hallett, a key member of Alex Salmond's Council of Economic Advisers, said it would be reasonable to expect North Sea oil revenues to rise to £4.5 to £5bn a year from 2016 well short of what the Scottish Government claims.
In addition a string of experts have lined up to say the Yes camp are over-egging their forecasts, or as academics from Glasgow University's Centre for Public Policy for Regions put it the figures are being "skewed in an optimistic manner".
The renowned Institute of Fiscal Studies has also warned that predictions by Alex Salmond's Government over North Sea earnings are "too optimistic". But both of these organisations are working from the OBR figures so it is perhaps no surprise they reached the same conclusion.
SNP ministers also point to the OBR's own track record as being more than shaky, with the body predicting economic growth six times stronger between 2010 and 2012 than subsequent official figures suggest was the case.
Neutrals trying to decipher this complex issue also need to know that it is, of course, in the interest of the Scottish Government to talk up oil reserves, and advantageous to Westminster to talk down the value of oil to an independent Scotland.
So if we take the predictions with a pinch of salt and ignore all of the Yes and No brickbats flying around, what is actually happening in the oil and gas fields?
Well quite a lot actually.
On Thursday a leading oil and gas exploration firm announced plans to spend more than £1bn developing a major North Sea field. Minister of State for Energy Michael Fallon said the investment by Premier Oil showed "there continues to be an extraordinary level of interest in North Sea oil and gas". In addition, there is a further £100bn investment already on the books of the big operators.
So hardly the picture of an industry in crisis. That there is a lot of oil left is not in doubt. Assuming a geographic share, Scotland has by far the biggest oil reserves in the EU. Estimates on how much oil and gas is left in all of the UK's waters vary between 12 and 24 billion barrels.
Indeed, taking the 24 billion then multiplying it by a price of $100 per barrel has allowed the SNP to talk about £1.5 trillion worth of the stuff left, though they usually omit the point that this is UK-wide not just Scotland.
Either way, it shows the lucrative spoils that could still be out there for a cash-strapped Government of any persuasion, but it doesn't tell the full picture.
First, not all of the money to be made from Scotland's great natural resource will stay in the country, even with a Yes vote.
A recent study showed that nearly all Scotland's North Sea oil and gas production is licensed to foreign firms. There is only one privately-owned Scottish firm and it produces just 6,000 of the total one million barrels of crude produced every day.
The SNP make great play of what our friends across the North Sea in Norway have done with their oil wealth, sagely putting money aside and investing it instead of propping up their economy from year to year (or electoral cycle to electoral cycle to be more accurate for the UK). But the crucial difference is the Norwegian government owns a majority stake in the firm exploiting its oil resources.
With most of North Sea profits flowing out of the country, the main route for the state whether it be a separate Scotland or the UK is the taxes levied on oil and gas fields. Norway puts some of this cash into an oil fund but in the UK it is all spent on Government activity from building roads to propping up the banks.
Many pro-Union politicians will admit, privately of course, that not setting up an oil fund at the time of the first North Sea discoveries was a mistake. The Yes camp believe it is not too late to rectify this but their own figures show that, initially at least, the cash for such a fund would have to borrowed.
But back to the tens of billions of pounds of investment planned. This is undoubtedly great news for such a vital industry but doesn't tell the full story. The Scottish Government's latest oil and gas forecast does.
It says: "Operating costs are now projected to be higher in future years than was [first] assumed, reducing the profitability per barrel produced."
The Treasury is more specific, claiming the cost of extracting the remaining oil and gas resources "will be in the region of £1 trillion". Put short, it is getting more expensive to get the stuff out and will continue to do so.
Efficiency has been falling since the reserves in the North Sea peaked more than a decade ago and research by Enders Analysis shows it is now 425% more expensive to extract one barrel of oil equivalent than it was in 2002.
Despite more than £14bn of investment by the industry last year, analysts claim output will not recover strongly because of the growth in small fields to replace the bigger ones reaching the end of their natural lives.
On top of that and this partly explains a drop in revenues over the last year the ageing North Sea infrastructure is frequently shut down for maintenance.
It is important to point out the oil and gas debate largely ignores the prospect of further, currently unknown discoveries.
The Sunday Post has previously highlighted potential fields on the Firth of Clyde, left alone due to the neighbouring Faslane nuclear base, and there is more than 30 years' life in gas fields to the west of Shetland.
Onshore shale gas exploration could also bring a huge economic boom for Scotland, as could the little-discussed onshore oil and gas reserves.
In addition, it is hoped a new regulator and closer co-operation between companies will boost oil and gas production by up to four billion barrels. But this good news comes against a backdrop of soaring production costs which show no sign of abating regardless of who wins September's referendum.
There are billions of barrels of oil and huge reserves of gas left in the North Sea and it will be these production costs and oil prices rather than political revenue forecasts that will determine how much gets taken out in the coming decades.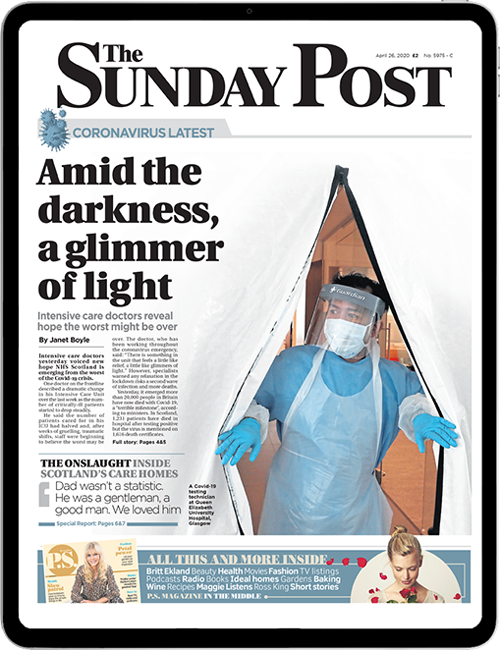 Enjoy the convenience of having The Sunday Post delivered as a digital ePaper straight to your smartphone, tablet or computer.
Subscribe for only £5.49 a month and enjoy all the benefits of the printed paper as a digital replica.
Subscribe