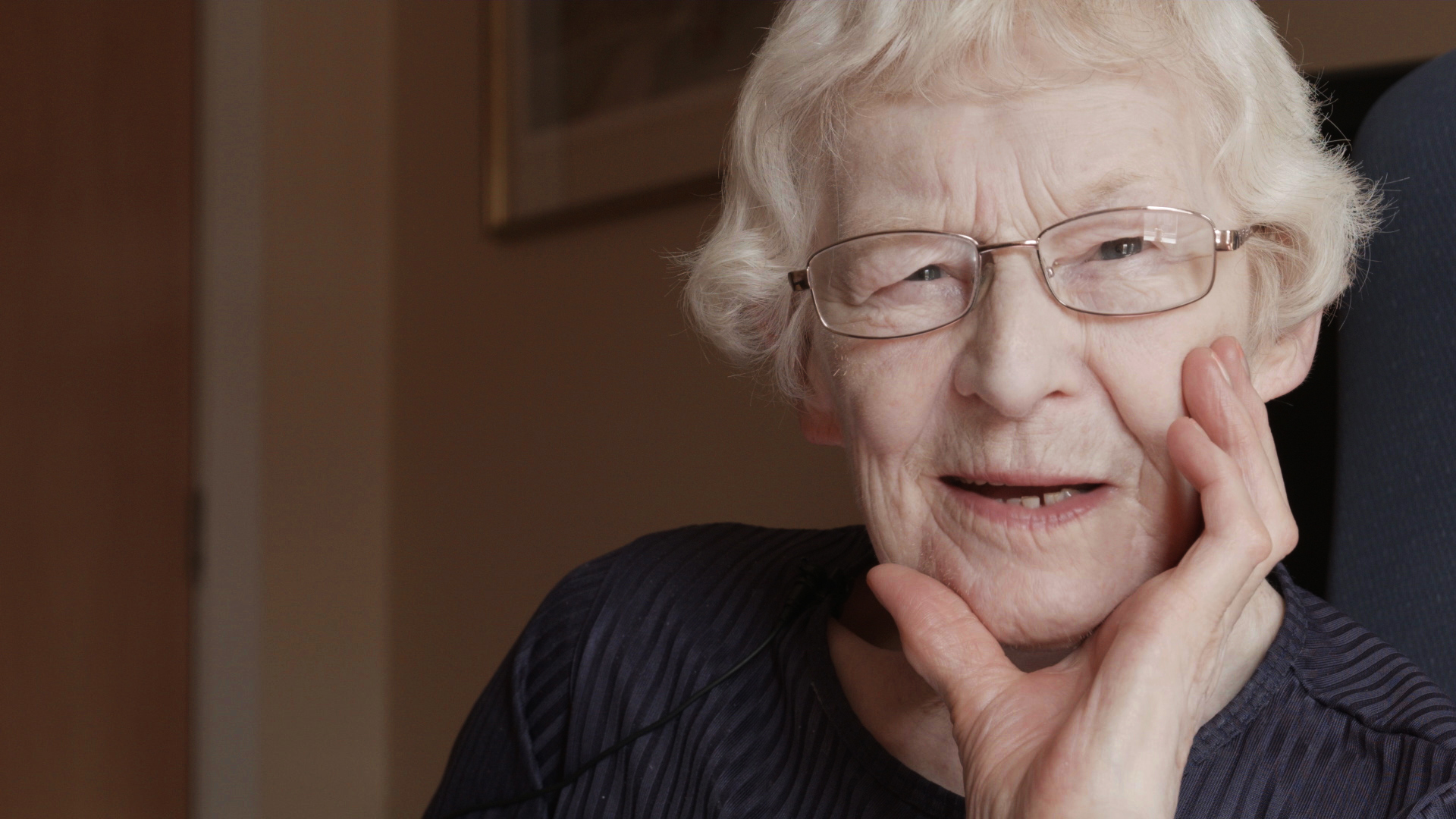 Luminate, Scotland's annual creative ageing festival, has well and truly kicked off across Scotland this month. 
The festival aims to bring people together to celebrate the creativity of older generations, by sharing stories of ageing and exploring what growing older means to all of us.
Scottish filmmaker Duncan Cowles has helped five residents at the North Merchiston Care Home tell their stories as part of an outreach project for the festival, commissioned by Luminate and supported by Scottish Care.
Duncan embarked on this project with prior experience in the form of a film called Directed by Tweedie. In this documentary, Duncan helped his granddad to make a film!
Directed by North Merchiston, however, features residents aged between 80 and 102. The residents involved are Edith Emerson, May Reid, John Moore, Margaret Henderson and Charlie Dolan – the eldest at 102.
Duncan reveals what he learned as the five short films took shape:
Why was this project important to you?
As the population continues to age, I think it's becoming more and more important to think creatively about the ageing process and make sure that there are projects in place that cater to older generations. This is one of the reasons why Luminate Festival is so uniquely important – its mission is to celebrate creativity at any age.
Many older people ultimately end up in care homes, so I wanted to do something a bit different that would make a positive impact on participants' lives. People can be creative at any age and it's important that they're given an outlet. One of the residents I worked with, Edith, talked to me the other day about how she wasn't given the opportunity to do all the things she might've wanted to experience in her life and she had really enjoyed doing something new – by making a film together.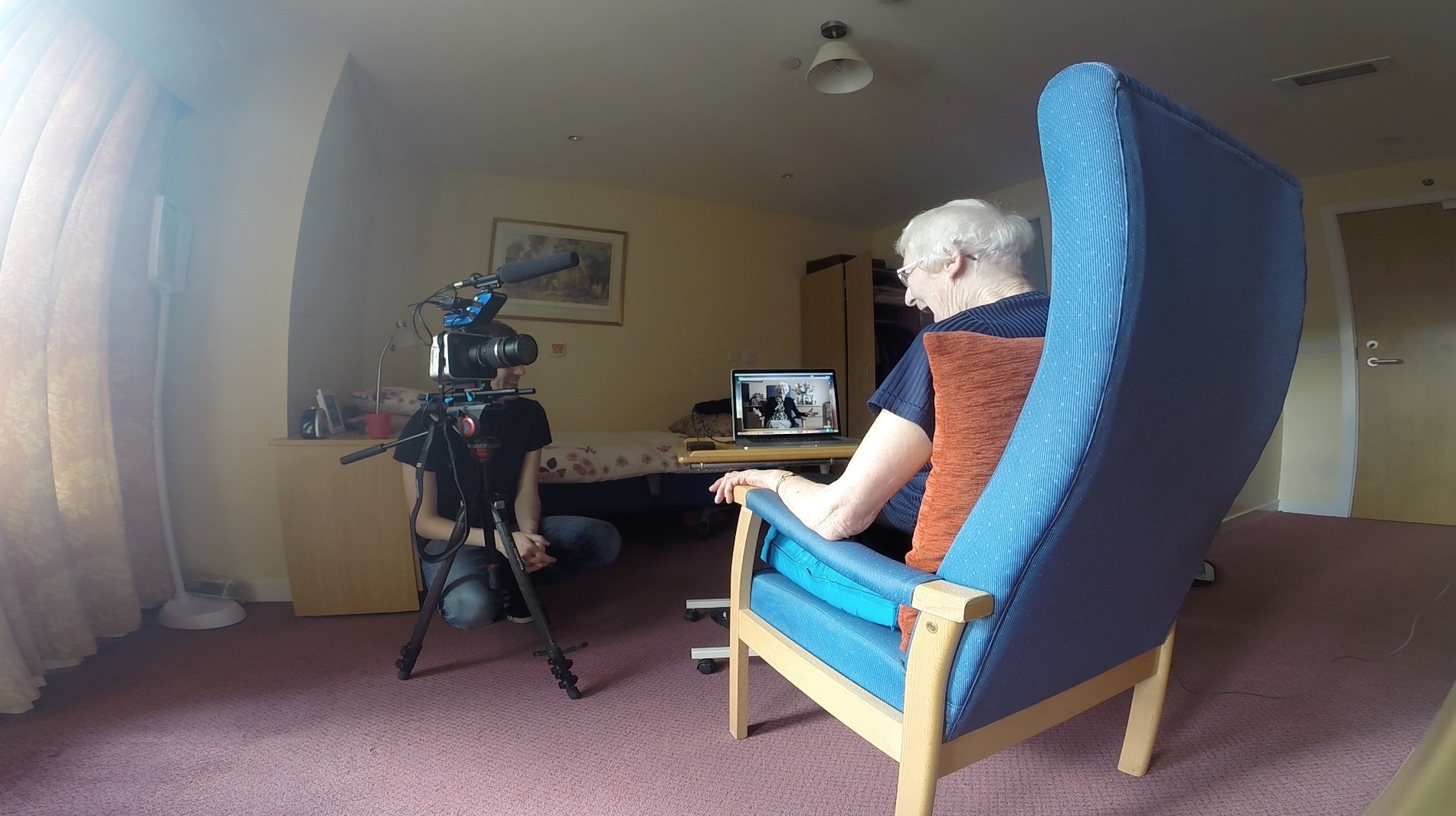 Hearing comments like that really makes me feel like I'm doing something worthwhile.
One day it could be me sitting in a care home in the later years of my life, looking for activities to occupy my time. I hope someone still takes an interest in my life and gives me the chance to be creative.
What was the goal of the project?
One of the biggest issues for older generations today is loneliness. I wanted to give the residents of North Merchiston Care Home a voice. So, instead of me coming in with my camera and making films about the people living there, I wanted the residents to think of themselves as the filmmakers and develop the stories they'd personally like to tell.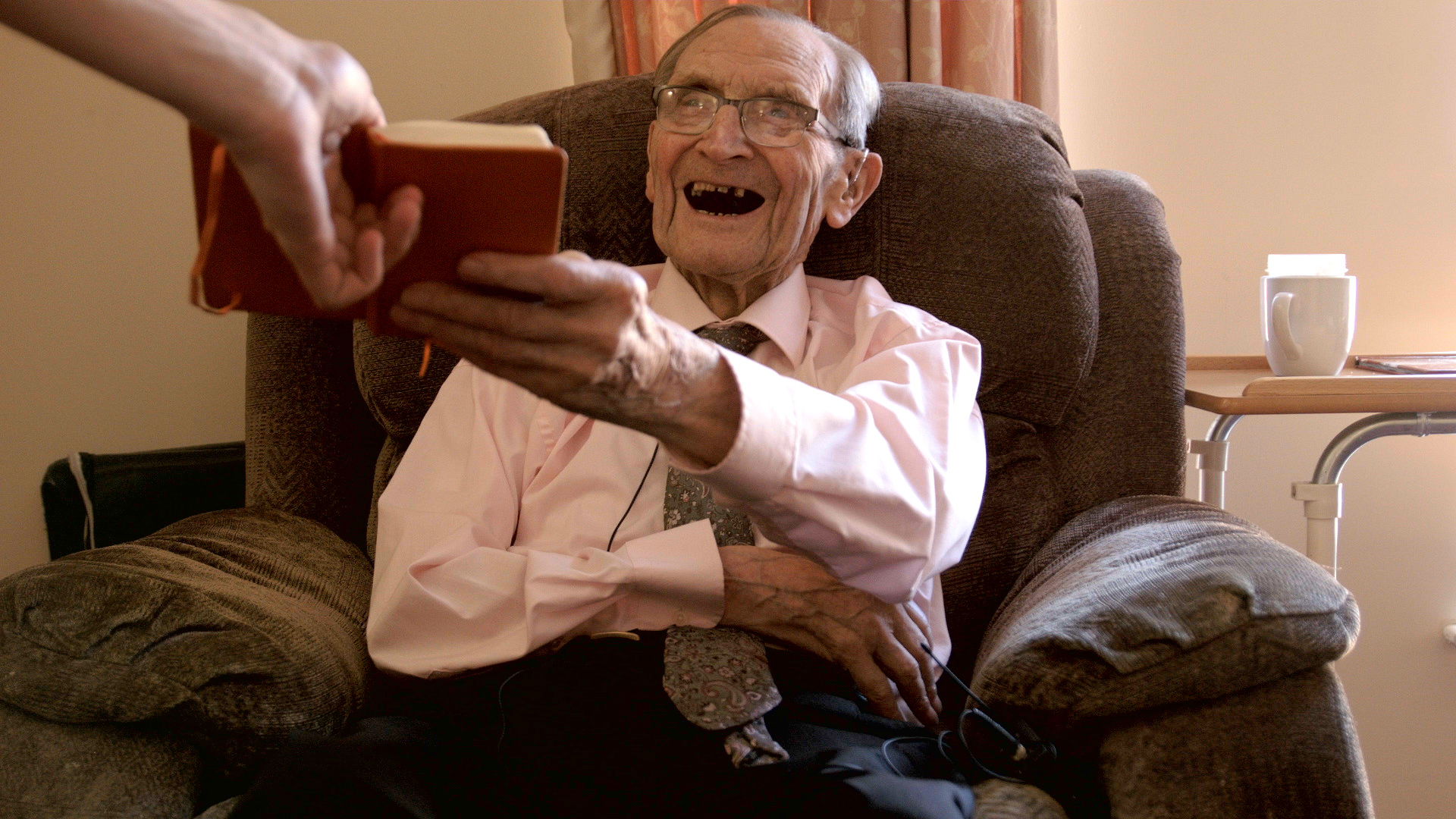 How do you think the filmmaking benefited residents?
I think all of the residents really enjoyed the process. Some were slightly reluctant initially, but once we got started they admitted they were glad they'd agreed to take part.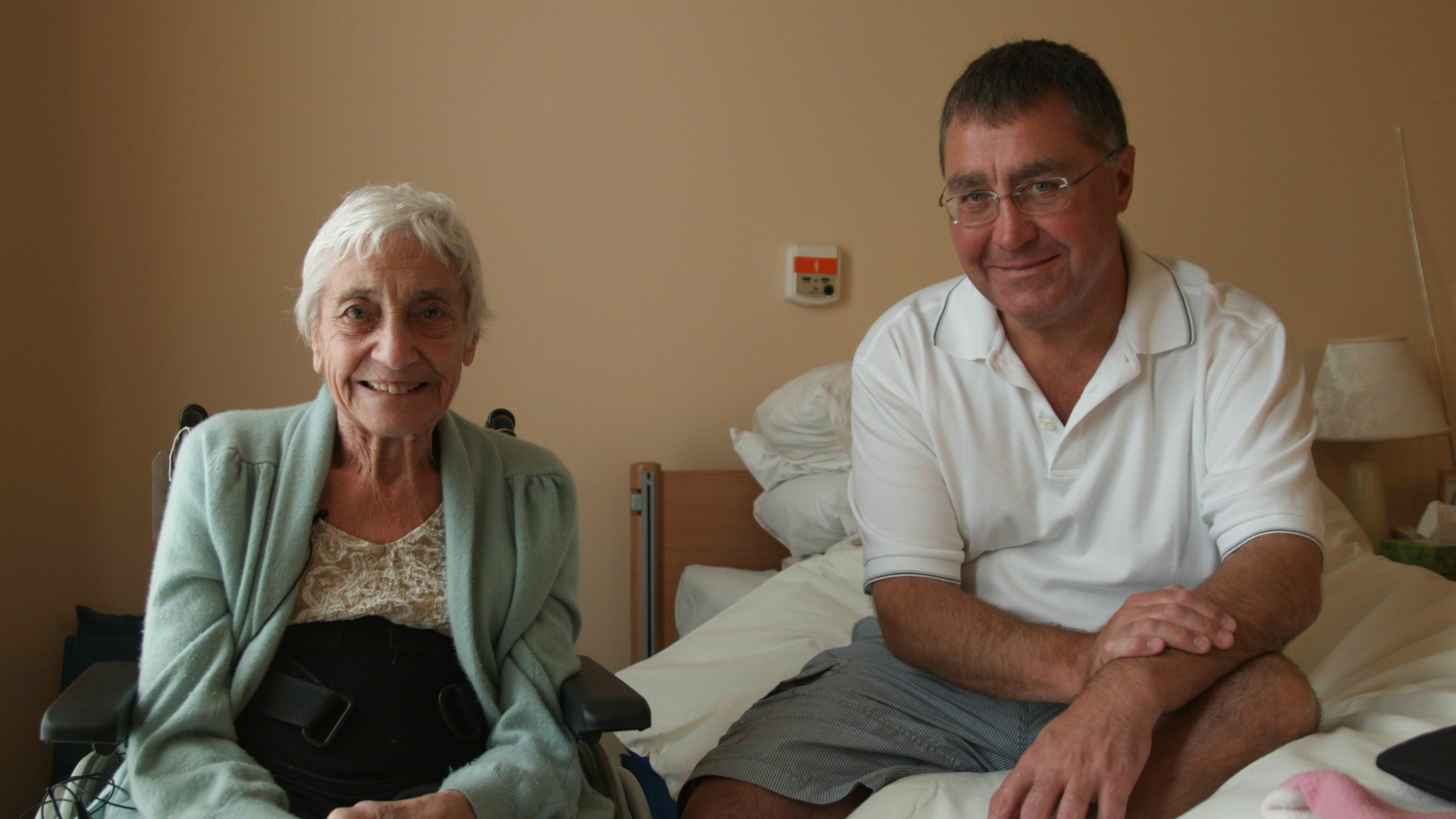 Some of them appreciated me simply coming in and spending time with them – taking an interest in their lives.
It's not just the residents that will have benefited from the films though. The participants' families will have a valuable and permanent record of stories and memories belonging to their relative.
What were the most difficult aspects of the project?
There have been a number of hurdles. Of course, health has been a key factor that I've done my best to adapt and work around. Sometimes people have been too unwell to film, or have been very limited in what can be captured or the length of time we can shoot for.
I think these challenges have helped though, in a weird sort of way they've provided creative limitations that have allowed the films to be shaped in their own unique ways. My original plan has certainly had to adapt as the project progressed.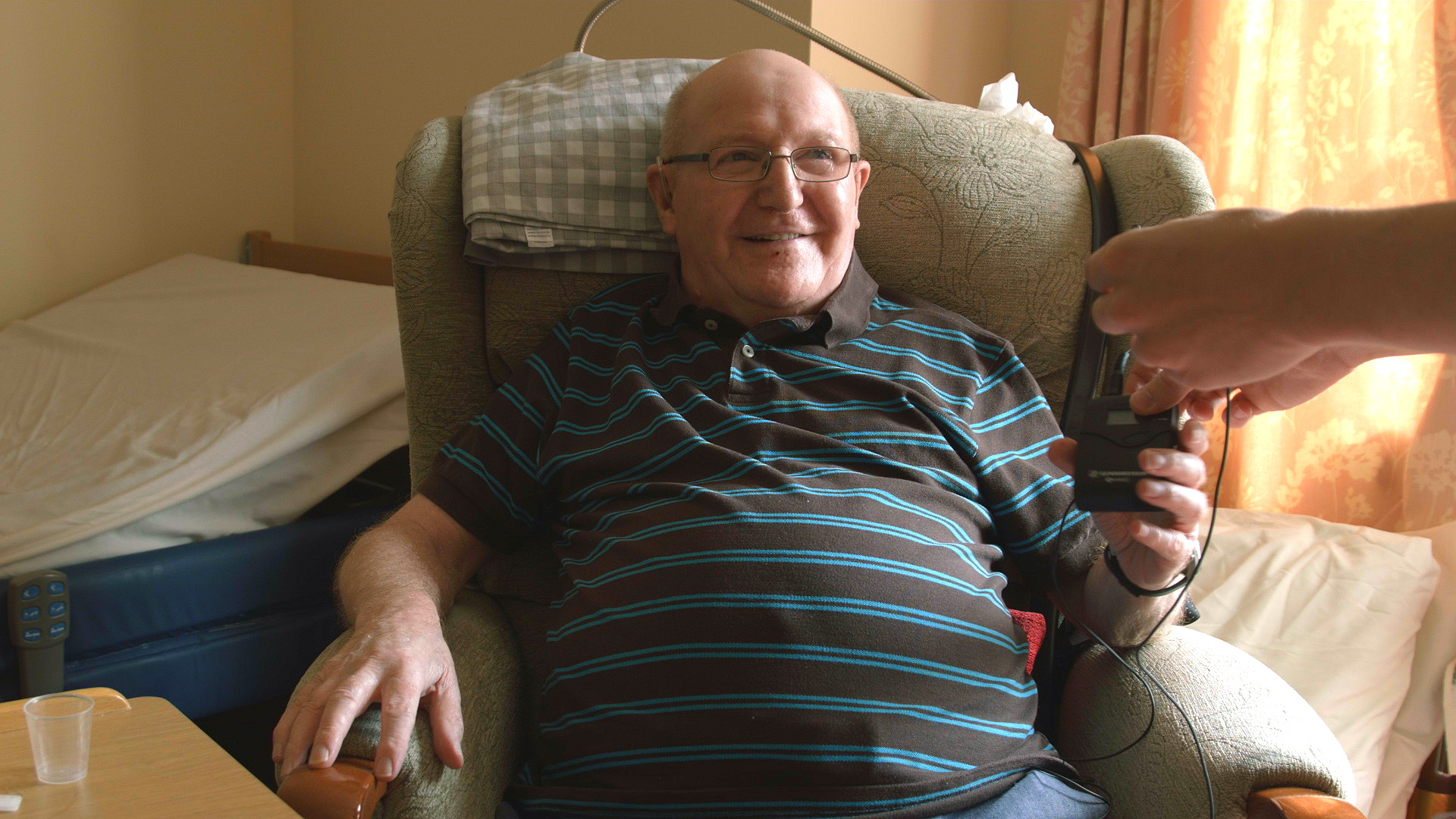 Did you learn anything from the residents?
I'm still learning from them. All the residents talked about how important it is to enjoy life. Spending time with family and friends has been highlighted by most of them as hugely important.
Making these films has made me reflect a lot on my own life and circumstances. My parents are both retired and my grandparents are just entering their 90s. I'm 26 and I'm terrified by what's to come but the residents – and older people in general – can teach us about how to cope with the highs and the lows.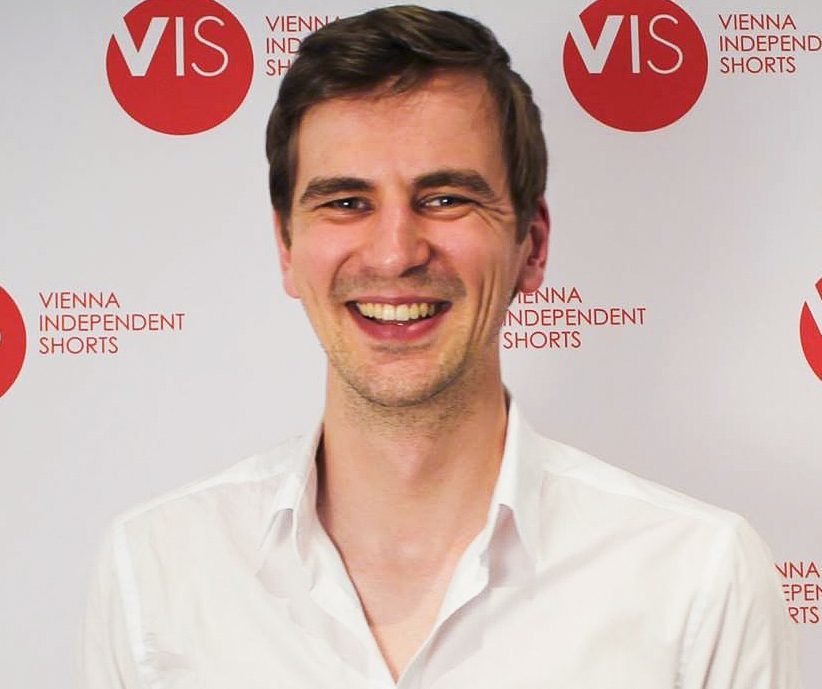 The films will be screened privately for friends and family in the care home at the end of the month. Public screening dates will be available soon.
For updates keep an eye on Duncan's Twitter account @DuncanCowles or his website http://duncancowles.com
Luminate is held from 1st to 31st October across Scotland each year http://www.luminatescotland.org.  
More information on Scottish Care, which supported this project, can be found here: http://www.scottishcare.org.
---
READ MORE
Craft blogger knits the Glenfinnan Viaduct!
Man recreated classic film Pearl Harbor – in his back garden
You're never too old: Creativity festival gives older generation chance to stay active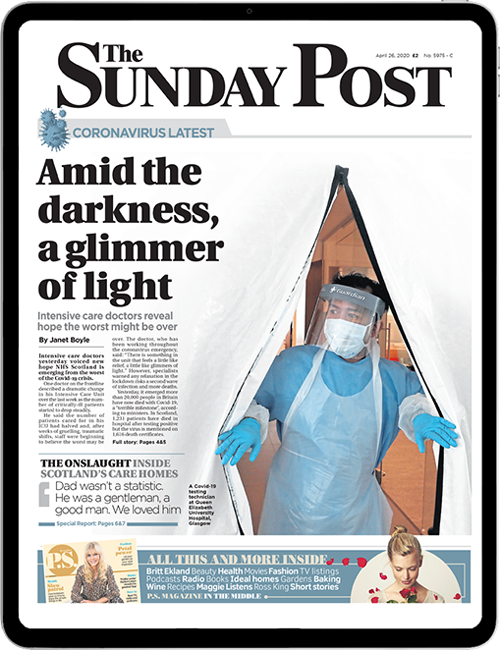 Enjoy the convenience of having The Sunday Post delivered as a digital ePaper straight to your smartphone, tablet or computer.
Subscribe for only £5.49 a month and enjoy all the benefits of the printed paper as a digital replica.
Subscribe