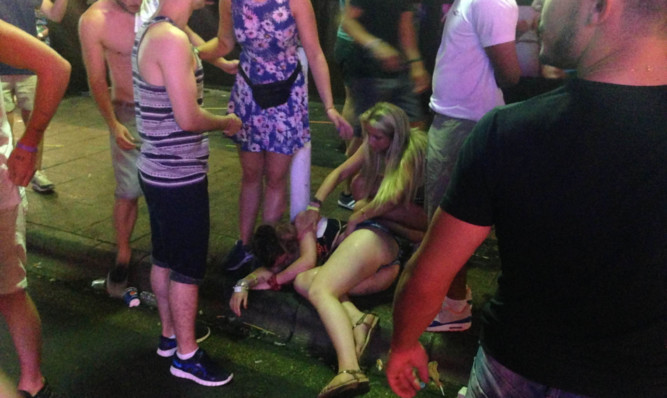 Teens behaving badly but were we really much better?
Magaluf, Ayia Napa, Los Cristianos and San Antonio.
Once popular family holiday destinations, now cheap and tacky hell holes populated in the main by drunk young raving revellers.
Across the Mediterranean, countries are braced for the imminent arrival of thousands of African refugees. However, many are braced more for the imminent arrival of thousands of bevvied young Brits.
These resorts are our teens' sizzling summer Nirvanas.
Hedonistic, carefree Meccas without Mum and Dad, where dancing till you fall over, drinking till you fall over, popping pills till you fall over and having sex till you fall over is the name of the game.
And unscrupulous holiday reps and travel companies, plus of course local hotels, bars and clubs, are only too happy to help them achieve this for a fee.
Meanwhile, back in the UK, worried parents are hanging by the telephone, desperately hoping they don't receive a devastating call.
We are, as concerned parents, rightly outraged at what we see and hear, even more so given that we are totally impotent when it comes to stopping them flying away.
It can be desperate stuff. Threats don't work and neither do bribes they just make the teens more determined.
But we forget that we were also young once. That this isn't a new thing. Age may have mellowed you, made you more responsible but it has turned your rose-tinted glasses a deeper shade of red.
My first trip abroad, when I was 21, was absolute chaos. Single traveller, no accommodation.
I arrived on Tenerife on December 21 and only sobered up on Christmas Day when a resident of the complex where I was staying was drop-kicked by another owner into the pool for insulting his wife.
The man who I ended up pulling from the water was Jack Schaefer, author of Shane, and I quickly became his new best friend.
Unbeknownst to me was that the man who kicked Jack owned the wrecked apartment I was staying in and I was booted out by the Spanish police.
Don't ask me how I survived the week without being battered or killed but I did and it was a life-changing experience, one I'll never regret nor forget but equally one I never, ever want to repeat!
I love nightclubs, I make a living from them, but I don't want to spend my summer holidays in chaotic unfettered hell holes.
However there are plenty that do and that shouldn't mean they are singled out for criticism.
The authorities of Magaluf and the like should be looking after the thousands of revellers while making sure their by-laws are strictly enforced and not ignored.
In the UK we wouldn't allow hordes of steamers hitting our streets every day that only happens when Take That are in town.
The police would crack down hard, arrests would be made.
So why are these towns and resorts allowing it to happen on their streets? Well it's all down to money and oodles of it.
The damage has already been done as far as their towns' reputations are concerned, and if they crack down on this madness now, they will lose lucrative income.
One thing that almost nobody has mentioned if you are one of those who want to get completely hammered, check your insurance documents before you start to party as they won't pay out if drink or drugs are found to be involved.
In fact, you might have to take out a special policy.
The problem is no insurance company will touch it because the problem is now so extreme.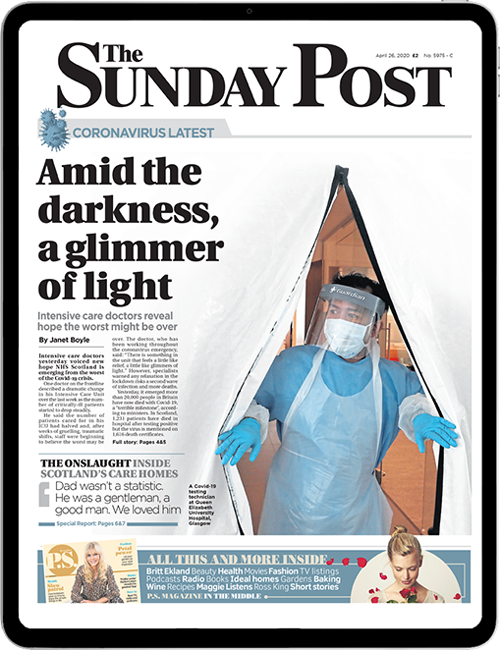 Enjoy the convenience of having The Sunday Post delivered as a digital ePaper straight to your smartphone, tablet or computer.
Subscribe for only £5.49 a month and enjoy all the benefits of the printed paper as a digital replica.
Subscribe