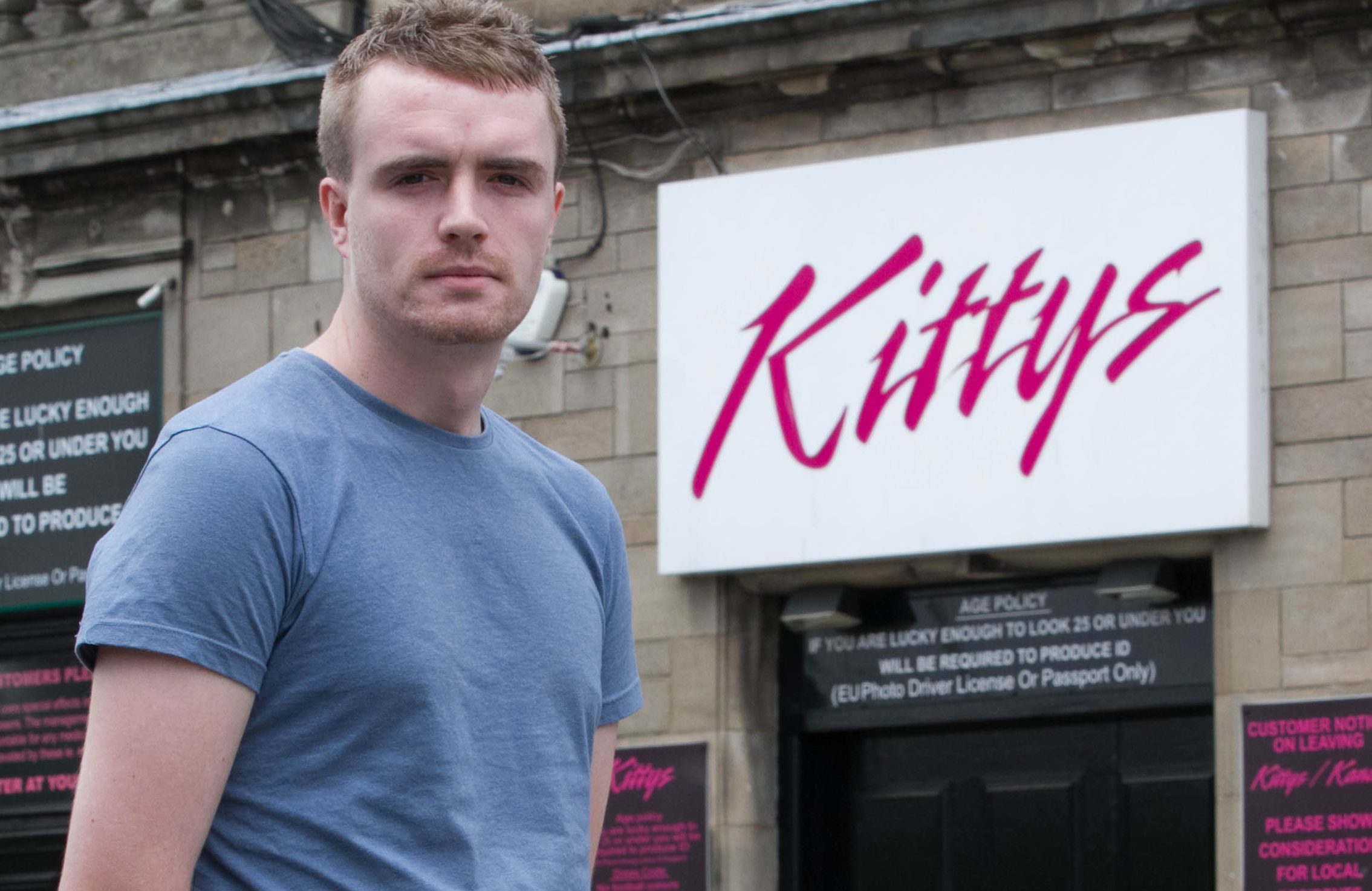 A MAN who was savagely beaten in a random attack has warned men they should take the same precautions as women on nights out.
Robbie Stirling, who was brutally set upon after leaving a nightclub in Kirkcaldy, Fife, said a split-second decision to walk home alone was all it took to cost someone their life.
The then-19-year-old needed emergency brain surgery and struggled to piece his life back together as his relationships with family and friends fell apart following the ordeal.
He said: "Most people don't consider themselves to be vulnerable.
"I'd urge anyone on a night out to make sure they have a clear plan to get home.
"I almost lost everything. My life, my family and my friends."
Robbie was punched so hard he was left with swelling inside his head, while a second man kicked him in the head as he lay on the ground.
He believes men need to heed the advice that has been given to women for years, and always walk home in a group.
"If I'd been with someone or made a solid arrangement, the past four years might not have happened," he said.
"I might not have been attacked and the horrific ordeal we've all been through could have been avoided."
His warning was echoed by campaigners and anti-violence charities, who issued a stark plea to young men – don't think you are immune to violent attacks.
Just last week the dangers of venturing home on your own were underlined by the tragic case of India Chipchase, 20. She was lured into a taxi outside a cocktail bar – and murdered by oddball loner Edward Tenniswood, 52.
Research shows a clear link between alcohol consumption and violence against men.
Often this happens after pubs have closed their doors for the evening, or later when nightclubs shut.
Adam Fouracre, of the charity Stand Against Violence, said: "There is a significant number of these sorts of incidents across the UK every year.
"Each has the potential to have life-changing consequences.
"If you are out drinking, it's important to be aware of who is around you.
"It can also be an idea to have someone in the group who isn't drinking.
"If not, it's important that you know your limitations, because if you are drunk you lose your ability to defend yourself.
"Arranging transport is always a good plan.
"It's all about keeping yourself safe and avoiding potentially violent situations."
The most recent Scottish Government statistics reveal violent crime is at its lowest level since 1974, with an overall reduction of 60%.
However, Mr Fouracre warned the long-term effects of a random violent episode can be devastating.
He added: "We should be safe in a supposedly developed society but there are people out there who take pleasure inflicting violence on others."
One potential solution is for people to be trained in self-defence. The mum of Paige Doherty, who was found dead in March, is advocating self-defence classes for young people. Paige's mum
Pamela Munro, 32, has said: "We want to start this as soon as we can."
Ultimately the issue is down to Police Scotland, which has revealed it has a number of initiatives in place to combat violent behaviour.
A spokeswoman said: "We have a series of initiatives in place across the country to deal with violent behaviour as part of our commitment to keep people safe."
---
To find out more about how to stay safe on the streets, visit: themix.org.uk
---
READ MORE
Man arrested after Mr Scotland bodybuilding champion found stabbed
Stabbing hell in Ibiza re-lived one year on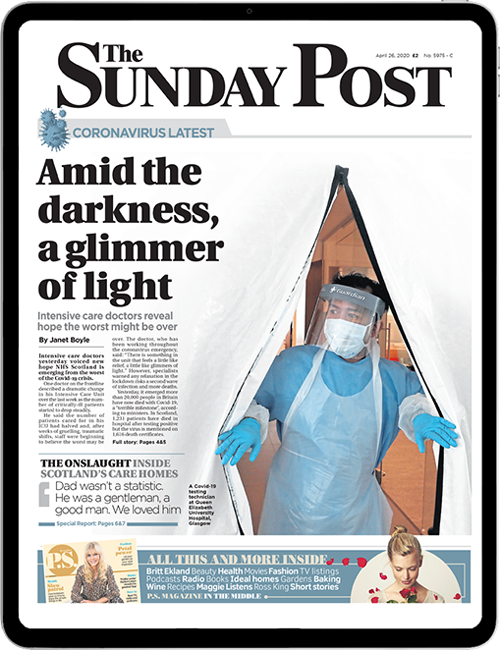 Enjoy the convenience of having The Sunday Post delivered as a digital ePaper straight to your smartphone, tablet or computer.
Subscribe for only £5.49 a month and enjoy all the benefits of the printed paper as a digital replica.
Subscribe