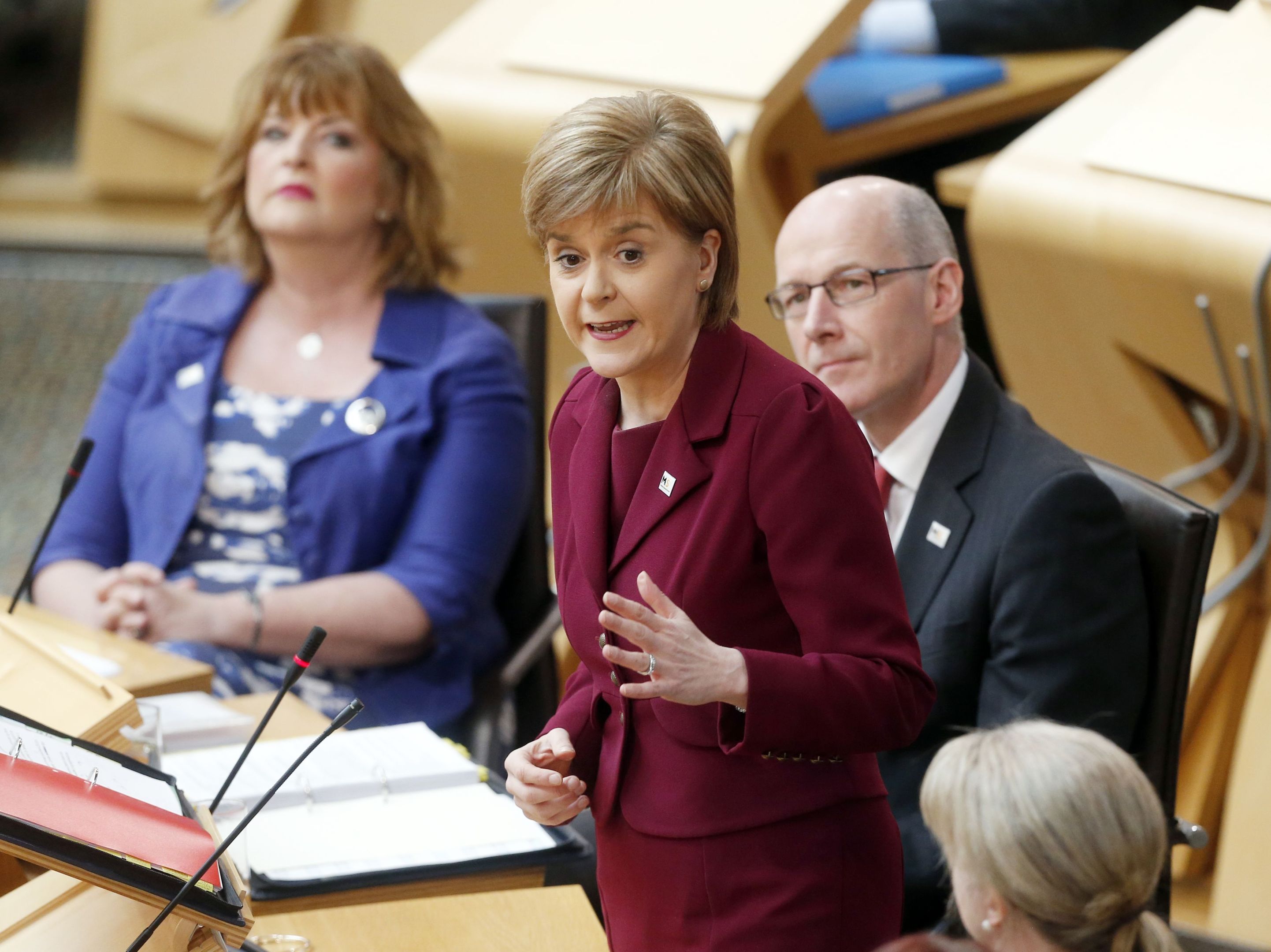 Patients groups have accused Nicola Sturgeon of "posturing" over the staffing crisis that is gripping Scottish hospitals.
The First Minister is to introduce a new law that will guarantee a minimum number of nurses on every ward in the country.
She will announce the proposal – which will take at least a year to come into effect – at a nursing conference tomorrow.
But Margaret Watt, chair of the Scotland Patients' Association, said the move was "too little, too late" for many patients.
She said: "It is good to see safe staffing ratios being recognised but I fear this might be little more than posturing.
"Patients don't need laws that take a long time to implement – they just need more nurses to look after them.
"We would rather see energy devoted to finding the money to pay for extra nurses rather than pushing it around the talking shop of Holyrood for months.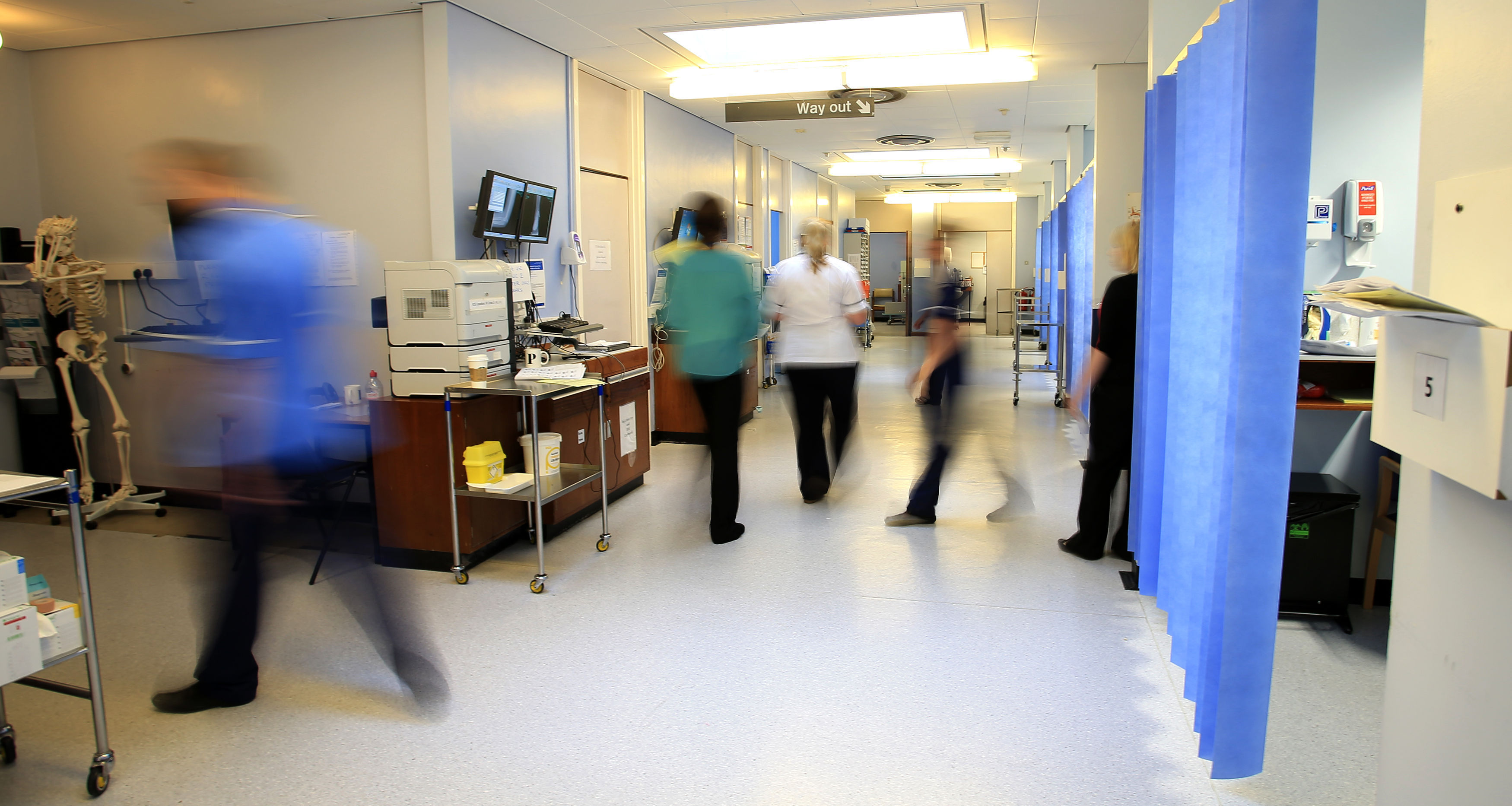 "The staff who are there are doing the best they can but we need more of them.
"The main problem is attracting nurses to the profession and I see little evidence the government is doing anything to solve that."
Medical experts blame hospital staff shortages for the deaths of hundreds of patients every year, with older people at particular risk.
Some reports have suggested that geriatric wards are so stretched there is just one registered nurse for every 10 patients.
Official figures show that as of March this year, there were a total of 2207 nursing and midwifery vacancies – up from 494 in September 2010 – across Scotland.
Meanwhile, a survey published yesterday revealed 90% of nurses believe the NHS can't meet current demand and needs investment.
Scottish Labour's Anas Sarwar said: "This is a worthwhile commitment that we would support, but it has to be backed up by the adequate funding so it can actually be delivered. Just one-third of our hard working and dedicated NHS staff think they have enough colleagues to do their job properly.
"Given that NHS Greater Glasgow and Clyde alone faces making cuts of £69m, the SNP Government must ensure this isn't just an attempt to get a good headline."
The fallout from an increase in demand and more vacancies has been health boards relying more and more on agency and bank workers, where NHS staff undertake extra shifts.
Between 2007 and 2016, the total NHS spend on agency nurses jumped from £12m to £23m while bank costs soared from £89m to £134.5m over the same period.
Earlier this year the Academy of Medical Royal Colleges and Faculties in Scotland called for minimum staffing levels to be made a priority.
Last year, the Royal College of Physicians also backed minimum staffing levels, saying it was "urgently required" for out of hours including weekends and nights.
The medics' body concluded: "There is strong evidence to show the increased risk of death and poorer outcomes in patients when treated out of hours when staff capacity is reduced."
In Wales, legislation has recently come into force which places a duty on the NHS to provide sufficient nurses to allow patients to be cared for properly.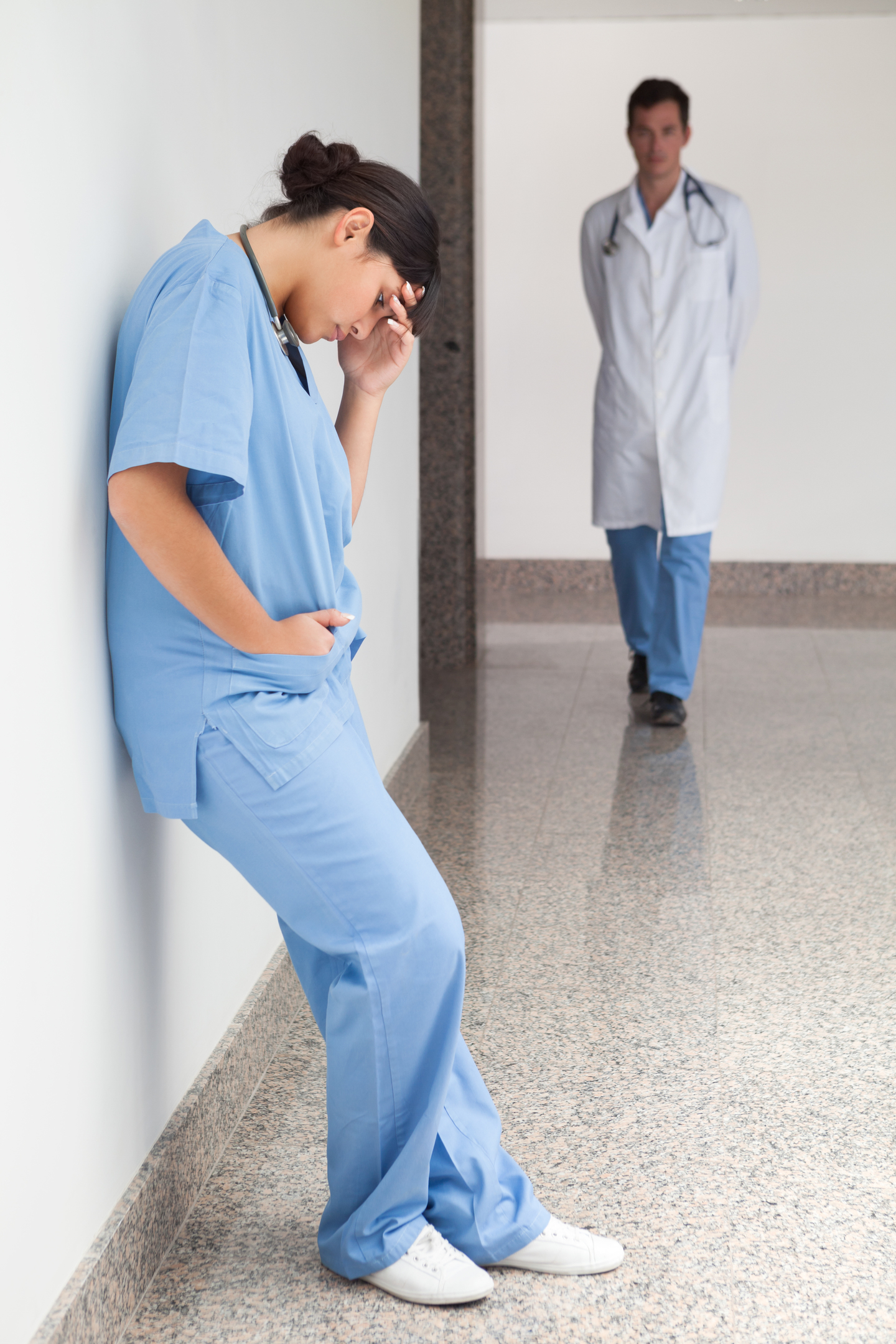 The national conference of the Royal College of Nursing, being held in Glasgow, is set to pass a motion to call on all the UK governments to follow the Welsh lead.
It is not clear how the proposed law in Scotland will be enforced but ministers may choose to adopt the approach taken with schools which fail to maintain teacher numbers.
The Scottish Government claws back funding from councils which do not reach teacher number targets and could do the same with grants to health boards.
The consultation on the legislation will be launched this summer with a Bill likely to be guided through Holyrood next year.
Theresa Fyffe, RCN Scotland director, said the "detail of the proposed legislation will be important" and called for senior charge nurses to be given the time to lead their teams and taken out of official head count numbers.
She added: "The First Minister's commitment to putting the tools on a statutory footing should help to ensure there are the right number of healthcare professionals with the right skills working in Scotland's NHS."
Scottish Conservative shadow secretary for health Donald Cameron said: "We welcome this move by the Scottish Government, but it is long overdue.
"Despite the SNP being in power for nine years, staffing shortages at Scottish hospitals continues to be an issue of very serious concern, and elderly patients in particular are feeling the impact."
Heath experts who formed the Safe Staffing Alliance pressure group have long called for a nurse to patient ratio of no more than one-to-eight.
The alliance of nursing organisations and senior nurses has cited a string of studies which show hospitals with ratios of 10 to 12 patients per nurse were likely to have at least one incident where care was compromised every shift.
Miss Sturgeon said the Scottish Government's plan was to put a set of planning tools already used by health boards, which help them arrive at the right patient to nurse ratios, on a statutory footing.
She said: By using these tools, health boards can make sure they have the right number of staff to provide the best possible care for patients in a variety of specialities.
"We will enshrine these planning tools in law and examine what other areas of the workforce would benefit from having similar tools developed."
---
Case Studies
A YOUNG mum lay on her bedroom floor, giving birth with no midwives or doctors at her side.
Her desperate partner had to be guided over the phone and she ended up suffering a terrifying haemorrage.
Why?
Because she'd been sent home from hospital due to what she believes was a shortage of midwives.
The mum, Kerry Symington, from Glenrothes, is just one of many who have suffered as a result of nurse shortages in the health service.
Kerry, 30, said: "My partner Andrew had to follow instructions over the phone from a 999 operator.
"I firmly believe I was sent home from Victoria Hospital in Kirkcaldy because they did not have enough midwives.
"I am far from being the only person who suffers because of serious staff shortages. My baby girl and I were victims of a juggling act by overworked staff."
Another couple who suffered the consequences of staff cuts is Richard and Michelle Fotheringham, from Larbert.
Michelle had to watch as her husband waited in agony for six hours for treatment,
She said: "Richard had welder's flash burns to his eyes.
"He was in agony but we had to wait for six hours in A&E.
"The unit was short staffed with the nurses rushed off their feet.
"I asked five times for someone to attend to Richard but the nurses kept telling us to wait.
"Richard was clearly in agony.
"Watching him in pain was distressing.
"It was obvious there is not enough staff. Most try their best to cope but they are buckling under crushing workloads."
The young dad-of-two had his eyes treated and given an appointment to return the following day to see a surgeon.
Michelle added: "It's not the staff's fault. It's just that there are too few nurses to cope.
"I welcome any move by the Scottish Government to employ more nurses. Thousands of patients are suffering."
Victoria Erasmus from Edinburgh's New Town says she had to express milk for her newborn baby she had never seen while in Raigmore Hospital, Inverness.
"Nurses were too harassed to show me my baby until a relative pitched in," said the mum-of-four.
"They are simply burdened by too many patients and mountains of paperwork."
In 2013, we told how heartbroken George Andrews blamed the NHS for the death of his partner, Jean Graham, and launched legal action, which he won.
Jean, 77, was twice turned away from Glasgow Royal Infirmary with a blood clot over the space of a busy weekend.
George was convinced her condition could have been correctly diagnosed if doctors had been able to admit her.
But NHS Greater Glasgow and Clyde refused with the widower telling us he felt the hospital was under "serious pressure" to turn her away over shortages.
In 2012, a dying mum had to phone her relatives from her hospital bed in agony because she couldn't get hold of a nurse to give her pain relief, her sister claimed.
An official complaint said Helen Millar suffered from a lack of basic care at Edinburgh Royal Infirmary in the weeks before she died, aged just 54.
---
READ MORE
Are manners and respect a thing of the past on NHS wards?
Mother gave birth in her bedroom after being 'turned away' from hospital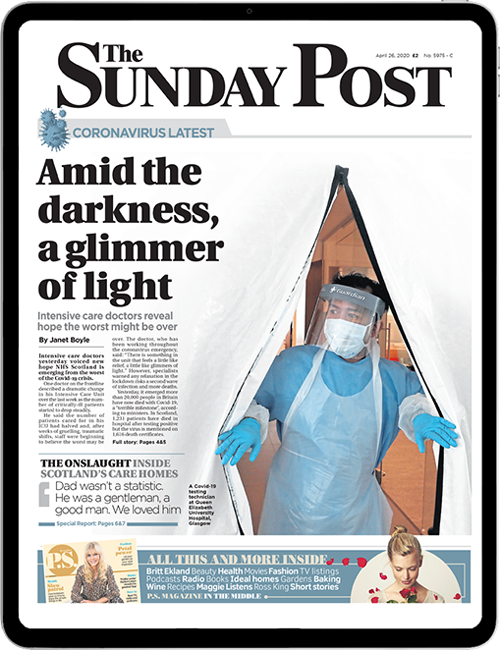 Enjoy the convenience of having The Sunday Post delivered as a digital ePaper straight to your smartphone, tablet or computer.
Subscribe for only £5.49 a month and enjoy all the benefits of the printed paper as a digital replica.
Subscribe