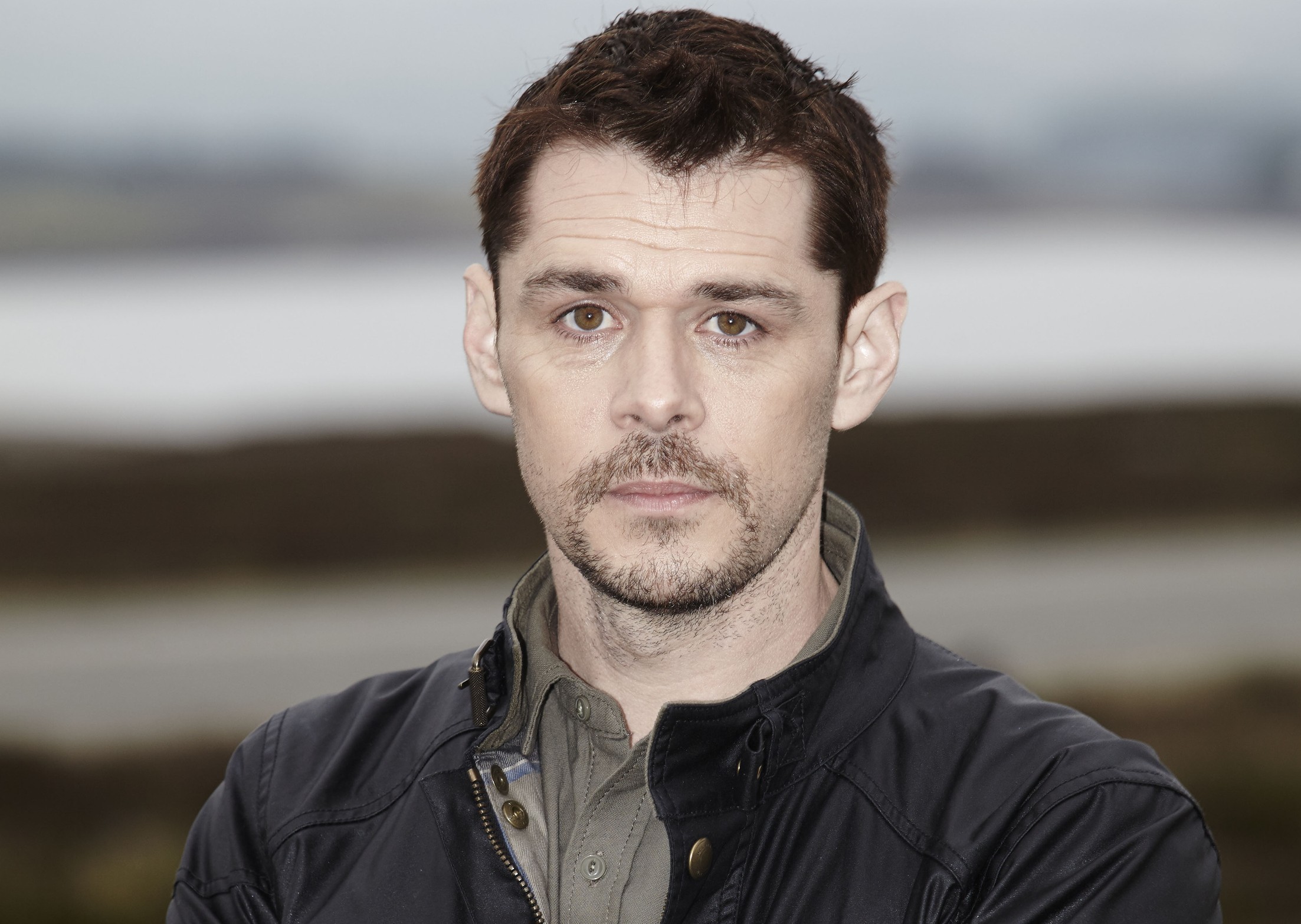 His first-ever job was there, appearing alongside Cate Blanchett and being set upon by current 007 Daniel Craig!
It was on the epic Elizabeth, with Kenny playing Sir Thomas Elyot.
"We filmed in Durham and at Bamburgh Castle in Northumberland," Kenny told The Sunday Post.
"I was six days out of drama school and here I was having my skull battered in by Daniel on the beach.
"It was such a starry cast with the likes of Geoffrey Rush and Christopher Eccleston and I was genuinely terrified.
"When I watched it back, my voice is ridiculously high because I was so nervous."
Kenny came in as the new sidekick to Brenda Blethyn's irascible copper at the start of the last series when David Leon decided to move on.
Despite the best part of a couple of decades in the business, Kenny says he felt just as much of a new boy as his character, Detective Sergeant Aiden Healy.
Warm welcomes, none more so than from Brenda, soon made him feel at home, though, and he's delighted to be back for this new batch of episodes.
"I consider Brenda to be a good friend now," he reveals. "Thankfully we've got the same silly sense of humour that gets you through five long months of filming at crazy hours.
"She's very kind and generous and she's an inspiration to me, not just as an actor but a person.
"Don't tell her that, though, or she'll get all big-headed!"
The working class communities the series features are a home-from-home for Yorkshire-born Kenny.
He comes from mining stock and when he looked into his family tree recently he found his mum's family all came from within a two-mile radius in Barnsley, dating back hundreds of years.
"I'm the first to really have left Barnsley and I really have a deep connection to the types of places we film."
---
READ MORE
Beowulf star Kieran Bew felt right at home filming in his own backyard
---
Kenny's genealogical digging also uncovered the fact that his great granddad, unbeknownst to even his mum, was a First World War hero, earning the second-highest military medal at the Somme.
But despite being Yorkshire through and through, Kenny and actress wife Caroline Carver actually made the move to the States back in 2010.
"We didn't go for our careers," explains Kenny.
"We needed a break from London and went to look after a friend's flat in West Hollywood.
"We were to look after his horrible cat, called Friday, too.
"It was supposedly traumatised after surviving an earthquake and the first thing it did was bite my hand until it bled.
"It was hardly the best start and at first we really hated the place.
"There was no city centre and it seemed all very isolated.
"We didn't know anyone. We started to get invited to barbecues and surfing and stuff and our normal British way was to say, no thanks, I don't really know you.
"But as soon as we got over that we made friends and really settled."
The couple ended up getting their own place, which they still have – as well as their green cards allowing them to work.
But no sooner had it seemed like LA was their new base when home came calling.
"As soon as we'd committed to there I got a film in Belgium, then Stella with Ruth Jones, then the Full Monty stage show for a couple of years and then Vera.
"It's weird but the best thing that's happened is trying to live in America because it's brought me back here for really good work."
Kenny's copper is full of dogged determination – something he showed in real life to woo Caroline.
"We had the same agent and there was a postal strike so we met when we went into the office to pick up a script," he adds.
"I was totally smitten by her and I hung around the lift and persuaded her for a coffee. I think I was a nuisance and kept on at her until I won her over."
Vera, ITV, Sunday 8pm.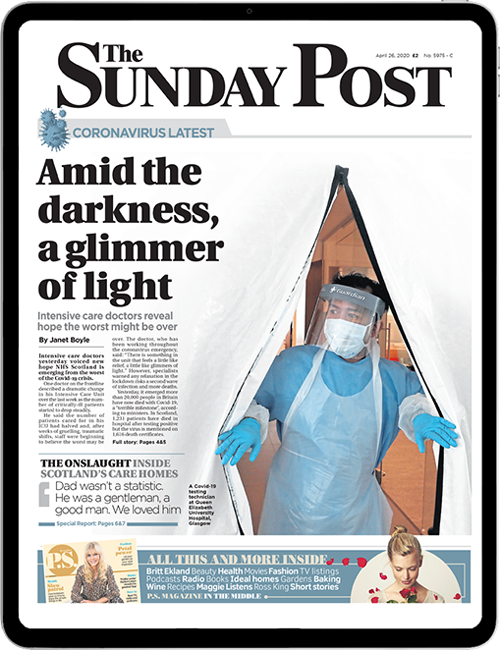 Enjoy the convenience of having The Sunday Post delivered as a digital ePaper straight to your smartphone, tablet or computer.
Subscribe for only £5.49 a month and enjoy all the benefits of the printed paper as a digital replica.
Subscribe