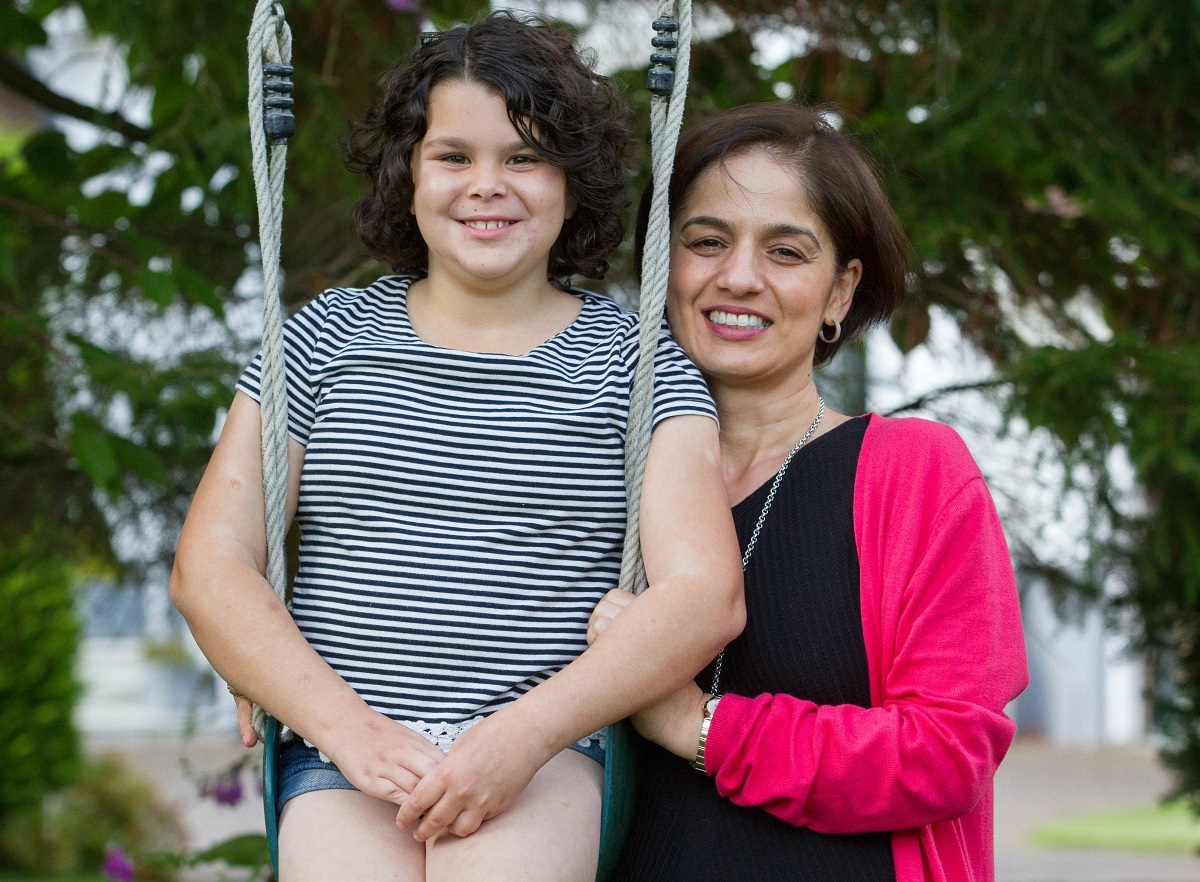 AYESHA SIDDIQUI has only just started primary seven but already she is looking forward to high school.
Now Ayesha's mum Noreen is searching for a young school 'warrior' to help her daughter who has been fighting leukaemia for more than four years realise that dream.
Noreen, 50, and husband Nadeem are behind a scheme called Register & Be a Lifesaver being introduced to schools in Scotland as they search for a bone marrow donor for Ayesha.
The R & Be programme, from the Anthony Nolan Trust, targets 16 to 18-year-olds and talks to them about becoming donors and it's hoped a donor won't just be found for Ayesha but for so many others in need.
Noreen, from Newton Mearns near Glasgow, said: "Ayesha recently turned 11 and soon she'll have spent half her life fighting cancer.
"Her little brother, Saif, just turned eight and he can't remember life without his sister having leukaemia.
"I have to fight the fight on behalf of my daughter and I feel by doing this I'm contributing in some way.
"We've gone into a few schools in Glasgow as a pilot but the plan is to eventually roll it out nationwide.
"We need more young people coming on to the register.
"I want a warrior to come forward and help us fight."
Ayesha has leukaemia (Chris Austin / DC Thomson)
The odds of finding a matching donor drop considerably if the patient is from an ethnic minority or mixed race background.
Noreen, a senior marketing lecturer, continued: "Ayesha is very aware of her situation but we just want her to have as normal a life as possible.
"She asked me recently if, when she was first diagnosed, I thought she was going to die.
"I told her no, but she said she did, although I hope that's not true."
It was initially thought Ayesha was suffering from a viral infection but when she didn't improve her oncologist dad took her to Yorkhill.
Blood tests revealed a rare form of acute lymphoblastic leukaemia and Ayesha has since endured six bouts of chemotherapy and is currently on an on-going treatment programme.
After raising £200,000 for charity, Noreen and Nadeem, 54, turned their attention to the R & Be scheme and Glasgow City Council was first to come on-board.
Noreen added: "I feel very humble for what we have and the support we've received.
"Thankfully we're not at the stage where a donor is really needed for Ayesha but it could be in the future.
"When we talk about the future, we don't know how long that is.
"She has a biopsy every three months, so we never look at life any longer than three months at a time.
"The great thing about agreeing to be on the donor register is everyone has an equal chance of saving a life."
Councillor Stephen Curran, from Glasgow City Council's education department, said: "This is not a blatant sales pitch for donors this is essentially about educating young people about how to make important decisions we all need to take at certain points in our life."
For more information, visit http://www.anthonynolan.org/how-we-help/education-register-be-lifesaverCancer fight goes on for our superstar: Mum honouring promise to tragic Erin – click here to read more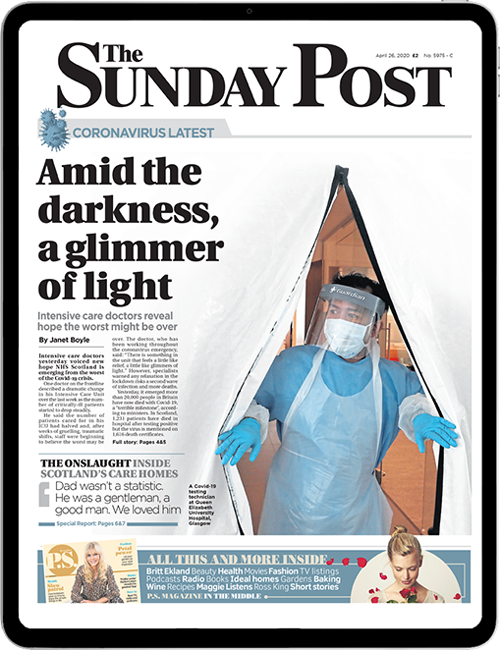 Enjoy the convenience of having The Sunday Post delivered as a digital ePaper straight to your smartphone, tablet or computer.
Subscribe for only £5.49 a month and enjoy all the benefits of the printed paper as a digital replica.
Subscribe