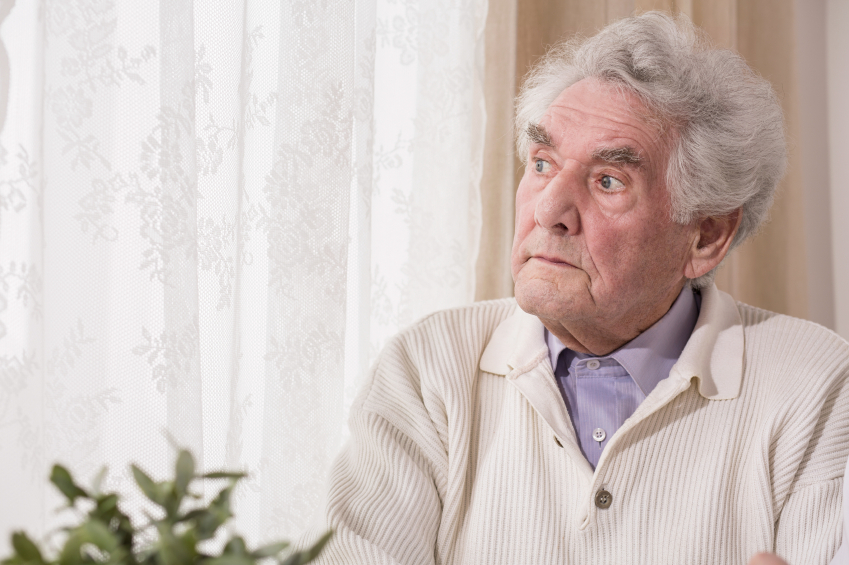 Do you know of a power of attorney scandal?
Contact Janet Boyle on 0141 567 2776 or jboyle@sundaypost.com.
The Sunday Post has learned more than 1,000 investigations into power of attorney arrangements were launched across the UK in the last financial year.
Many cases involved children attempting to swindle a vulnerable mother or father.
And the most serious ended in court with judges asked to strip them of the right to control their elderly parent's finances.
One charity, which receives hundreds of calls a year regarding power of attorney fraud, is so concerned about the scale of the problem it has commissioned research into it.
Lesley Carcary, director of Action On Elder Abuse Scotland, (right) said: "We're particularly concerned about people report-ing power
of attorney fraud.
"What we hear from some old people is that they are so desperately lonely that they'd rather put up with the abuse than report it for fear family won't visit them any more."
She added: "It's usually close family members who are responsible.
"In many cases they think it's acceptable to take money from their parents because the money is going to come their way eventually anyway. It's shocking to hear that some people think that way."
A power of attorney is a legal document that allows the elderly and vulnerable to be relieved of the burden of managing their money, property and affairs.
Experts say they can be useful to avoid costly legal disputes later on.
Last year, the number registered with the Office of the Public Guardian in Scotland, which was created to protect the legal rights of adults with incapacities, rose by a fifth to 55,000.
A record 237 formal investigations were launched into alleged dirty tricks by those granted power of attorney.
South of the border nearly 400,000 attorneys were registered, with 743 resulting in probes.
The number of complaints about powers of attorney is also growing.
More than 2,000 were filed in 2014/15, according to analysis of court data by solicitors Nockolds, with most likely to have been brought by siblings worried their brothers or sisters were spending their parent's money unwisely.
The dramatic rise in people taking out powers of attorney has been put down to the ageing population and steps to make it easier to register them. The documents can now be set up online and in some areas kits are available in high street stores.
A recent report by accountancy firm KPMG found fraud on families by one of their own grew by 384% in the first half of 2015 compared with the same period the previous year.
Elderly relatives were some of the main victims, and had £1.7 million stolen from them by younger family members.
In one case a woman stole her father's life savings after being granted power of attorney, leaving his care home bills unpaid.
In another, a man took £600,000 of his mother's money after learning he wasn't the main beneficiary of her will.
Average victims were women aged 80 or over.
Hitesh Patel, UK forensic partner at KPMG, said: "It's likely these cases are just the tip of the iceberg, frauds of this nature often go unreported as embarrassed victims seek to 'keep it in the family' and 'forgive and forget'."
Edinburgh lawyer Elspeth Paget, who is a member of the Solicitors For The Elderly group, urged families to seek specialist legal advice when putting a power of attorney in place.
She said: "At times, alarm bells have started ringing, where I have had reason to suspect a client's decision to appoint an attorney is being persuaded by undue influences or duress.
"In these circumstances, a specialist lawyer knows their duty is to protect the client's best interests.
"Powers of attorney can also prevent fraud – for example some vulnerable people are susceptible to charity begging letters or scams."
Sandra McDonald, Public Guardian For Scotland, said: "Granting a power of attorney gives you the choice of whom you wish to manage your affairs in the event that you become unable to do so personally – perhaps as a result of illness or accident.
"For families who become responsible for the welfare or finances of a loved one it can be a comfort to know that a power of attorney is already in place.
"Reassuringly, the level of fraud in relation to power of attorney is very low but we operate an investigation service should anyone have a concern about how a power of attorney is being administered."
Anyone with concerns can report them to the Office of the Public Guardian on 01324 678300.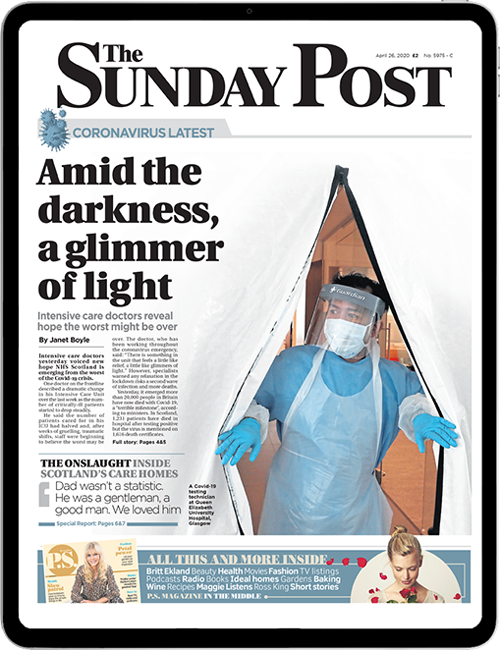 Enjoy the convenience of having The Sunday Post delivered as a digital ePaper straight to your smartphone, tablet or computer.
Subscribe for only £5.49 a month and enjoy all the benefits of the printed paper as a digital replica.
Subscribe