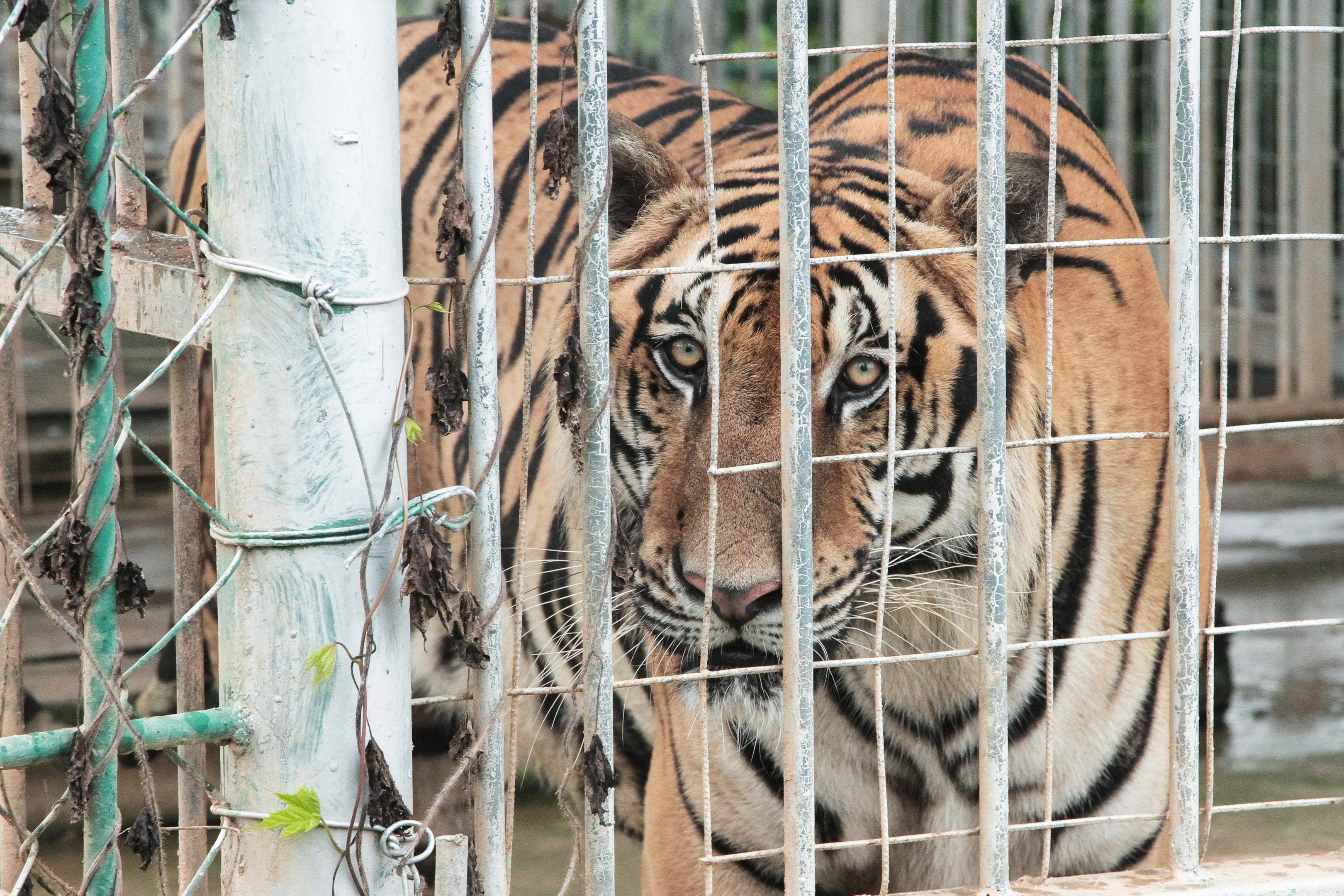 DEBBIE BANKS leans back in her chair and laughs.
She is looking at a picture of  herself in action and realises it was taken a decade ago.
"I've been too busy to notice the time passing," she chuckles.
Outside her office window the busy world of Islington, north London, streams by, oblivious that the Scot behind its walls is a world leader in the fight to halt the slaughter of tigers for their body parts.
She is out to put a stop to the newly rich Chinese businessmen who literally grow fat on endangered species – dining on tiger meat and sipping tiger bone wine.
Debbie, 43, is about to mark 20 years in the battle to save tigers from extinction.
But there is no slacking for the woman who has risked her life as an undercover investigator, tackling the organised crime gangs and corrupt governments behind the creatures' profit-driven demise.
She is newly returned from Singapore where she was attending an Interpol meeting on tigers and wildlife crime.
Just before that, she was in Thailand, India and Nepal working with others to improve protection and enforcement strategies.
Her light-hearted demeanour changes as she reveals: "We have opened up a new front in our investigations, in Laos, South East Asia, where the trade is rife."
And she claims: "Not surprisingly the majority of customers and businesses involved are Chinese.
"It's a playground that is fairly lawless and corrupt and they get away with things in Laos that they wouldn't get away with in China."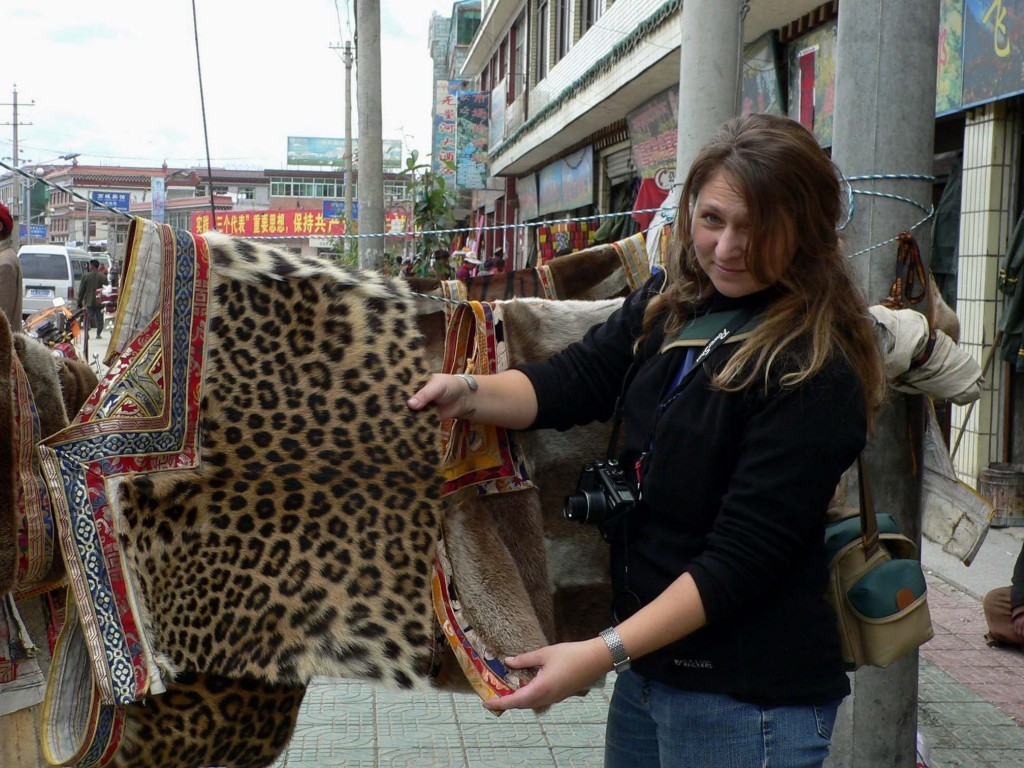 In October Debbie, who heads the London-based Environmental Investigation Agency's Tiger Campaign, co-ordinated a petition with fellow non-government organisations, appealing to David Cameron to bring the plight of the tiger to the table during his meeting with Chinese President Xi Jinping.
The relentless campaigner wanted the two heads of state to discuss the Golden Triangle Special Economic Zone in Laos' Bokeo Province, a seedy tourist location and a thriving hub for the illegal tiger trade.
It is all a far cry from her childhood in the east coast town of Montrose where her parents still live.
The University of Aberdeen zoology graduate is pensive for a moment and then says: "The market has changed a lot in the last decade and I do a lot less undercover work now. People are very suspicious of a Scottish woman pitching up to buy a tiger skin.
"This type of work is now done by investigators who can pose as plausible buyers, people who look the part and can speak Chinese. I manage the campaign and oversee it."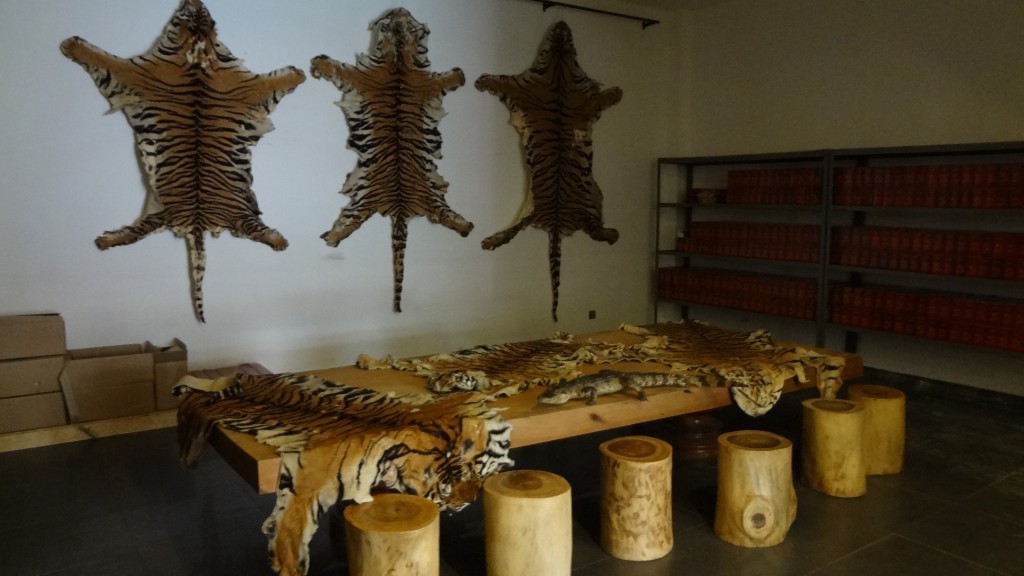 In a previous operation by EIA's Forest team in Indonesia two colleagues, one from EIA and the other from an Indonesian NGO, were kidnapped and held at gunpoint.
And on a later mission others were bundled into a car and driven to an unknown location when they posed as potential buyers. They later returned unscathed.
For Debbie and colleagues, a critical part of the work is balancing the risks against the gains. And the gains are often worth it.
She says: "We did our first investigation in Laos last summer. Tiger and other wildlife parts were openly for sale. What I saw there was shocking."
The zone she visited – allegedly set up by a Hong Kong registered company – has a casino, a golf course, shooting range, hotels, restaurants and shops and is a huge draw for Chinese tourists with the money to buy outlawed goods.
Debbie claims: "It has become like a safe haven for criminal activity in general. We openly documented stuffed tigers, skins and tiger bone wine. The wine is considered to be a prestigious gift and is marketed as an aid to virility.
"You have gamblers who have a big win in the casino and want to celebrate by eating tiger meat and drinking tiger bone wine."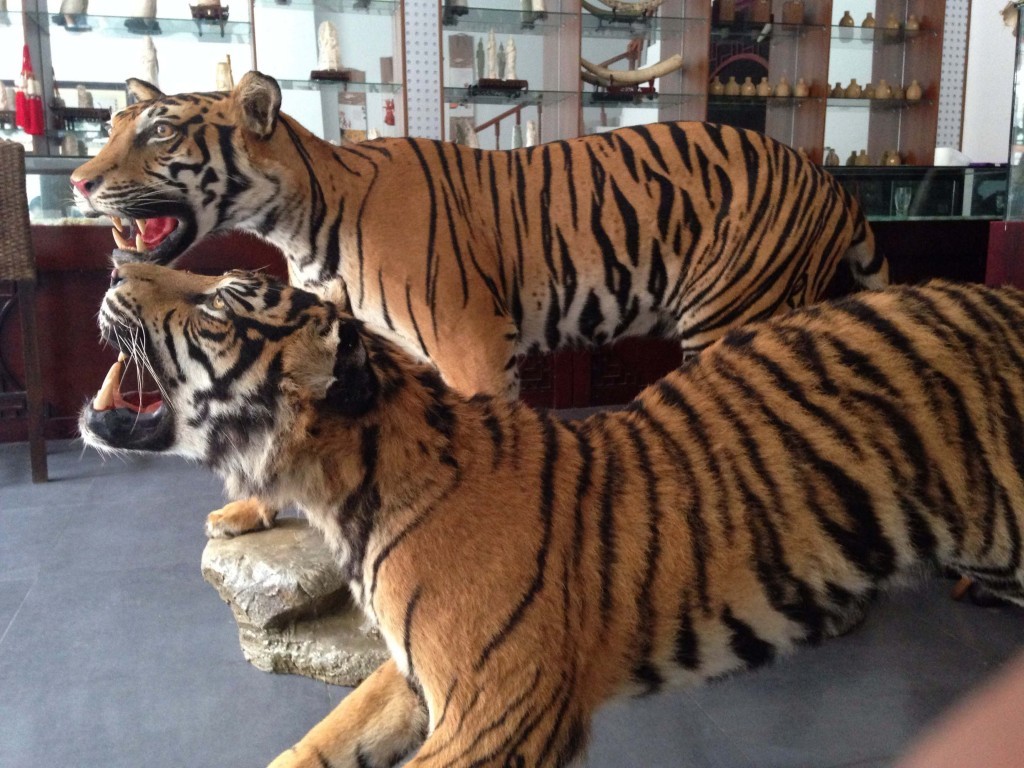 According to Debbie, many of the items are illegally smuggled out of China and into Laos to then be sold back to Chinese nationals.
She says: "The stuffed tigers had come from China. There was ivory from Thailand and also ivory that had been carved in China and brought into Laos – as well as carvings made from the bill casque of the rare Helmeted Hornbill."
The EIA previously revealed how the animal – one of the world's strangest birds, with a huge domed bill and a 6ft wingspan – is being driven towards extinction by a surge in China's black-market demand for its 'ivory' which is actually composed of keratin.
It has become the latest victim of organised wildlife crime, with illegal poaching spiralling out of control.
Debbie says: "It appears easy to smuggle things back and forth across the Chinese border."
Similarly, the campaigner says tiger and leopard skins from India are being illegally taken into Laos through Mongla in Myanmar.
"Laos is a transit point and a place for people to consume illegal animals," she says.
"It is an easy and cheap place to engage in this kind of activity. This is effectively an outsourcing of crime.
"Allowing Chinese companies to operate in this way in a country with governance issues is shameful.
"China has a responsibility and accountability to address this."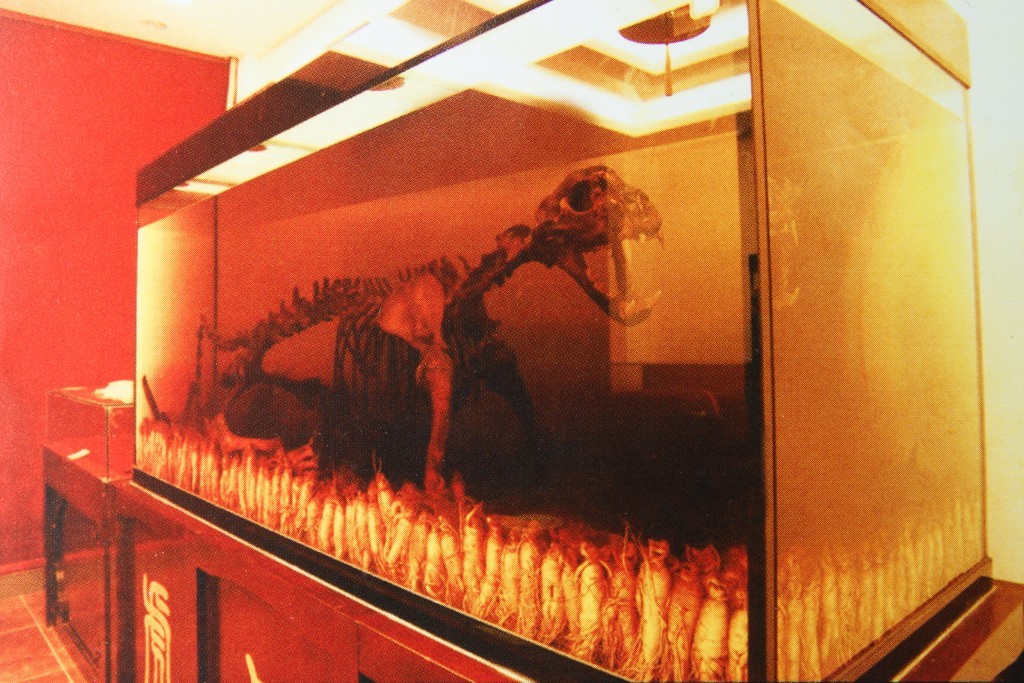 The Scot is equally concerned about tiger farms which she says stimulate demand for tiger parts.
"There are no more than 50 tigers in the wild in China but 5,000 in captivity. Tigers bred in commercially run operations across China serve no conservation purpose.
"When they die, the Chinese government licenses the skins for sale. They are turned into tiger skin rugs which have no educational or scientific purpose.
"This perpetuates the desirability of tiger parts and stimulates demand instead of reducing it, driving poaching pressure on the world's remaining 3,200 wild tigers."
So far these issues have been dealt with at a junior ministerial level.
The EIA now wants to see the issue tackled at presidential level.
Debbie says: "The presidents of both China and the US have released a statement on the ivory trade. They are starting to talk about complete bans. There's no time frame attached but at least they are talking about it."
In the meantime Debbie keeps on fighting – but it's not all gloom and doom. This time last year she was heading off from Raffles Hotel in Singapore for a luxury tour on the Orient Express to raise awareness and funds for Save Wild Tigers.
And with her were glitzy tiger-loving celebrities such as fashion guru Gok Wan and music star Leee John.
Debbie laughs: "I traded in my tackety boots for a little glitter – three days in the company of some highly inspiring and motivated tiger lovers on the luxury train journey of a lifetime and it was great!"
But doesn't she miss the thrill of undercover work and will she go back to it?
"Ssh… don't mention that," she grins, "it will only worry my mum."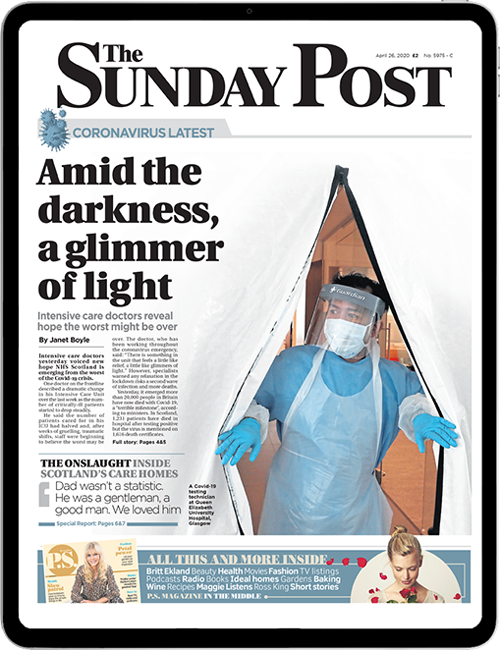 Enjoy the convenience of having The Sunday Post delivered as a digital ePaper straight to your smartphone, tablet or computer.
Subscribe for only £5.49 a month and enjoy all the benefits of the printed paper as a digital replica.
Subscribe