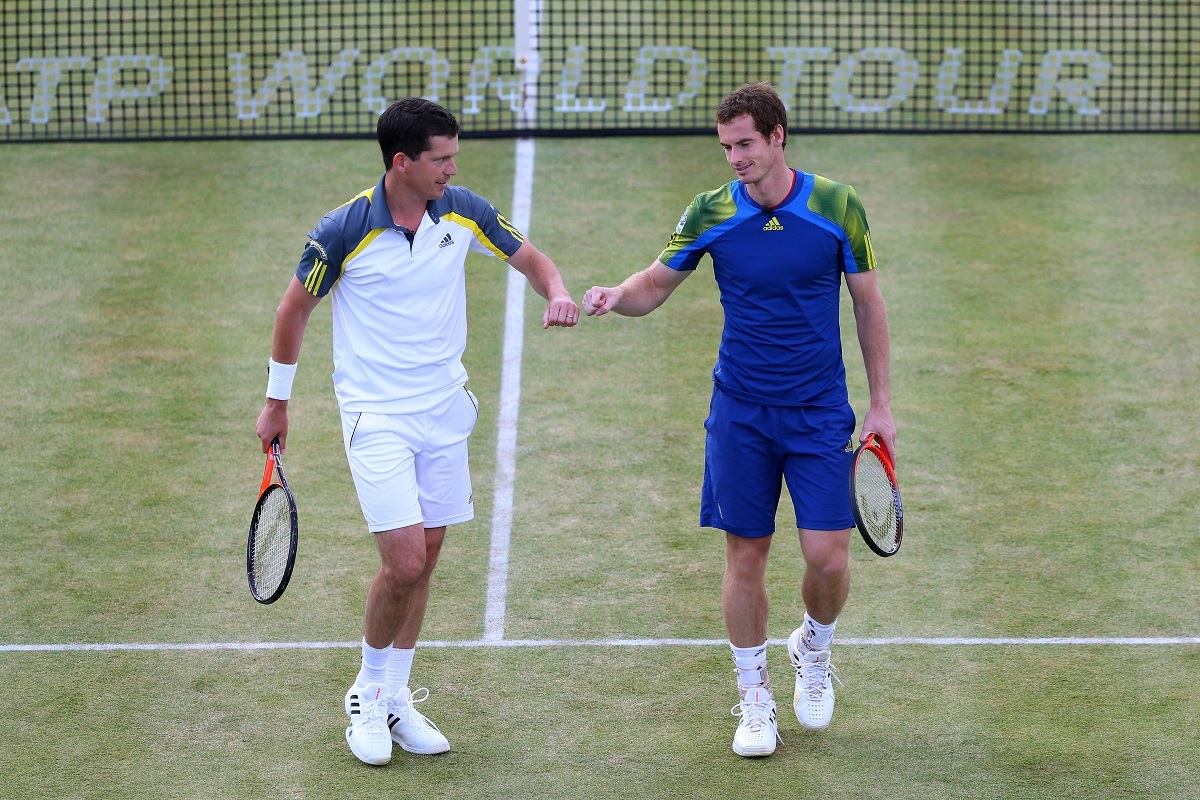 THE traditional handshake may be under threat . . . and Andy Murray could be contributing to its decline!
There are fears the humble greeting is dying out, and could be replaced with an American import the 'fist bump'.
Just last week the Dunblane-born tennis ace became the latest high profile exponent of the fist bump, where someone chooses to nudge knuckles together rather than shake someone's hand.
The 2013 Wimbledon winner has revealed he prefers the form of greeting during tournaments, as it reduces his chance of catching germs that could hamper his performance.
"It sounds stupid, but I try not to shake loads of people's hands," said the Scots star. "I just give them the fist bump instead."
Surprisingly Murray's sensible, hygienic view is shared by a growing number of people.
Research has shown bumping fists can prove more hygienic than the good old hand shake.
Academics at Aberystwyth University found that handshakes transferred the most germs, with a fist bump cutting the number transferred by a whopping 90%.
"It's common sense," said Hugh Pennington, emeritus professor of bacteriology at Aberdeen University.
"Andy Murray doesn't want to catch norovirus and be sick on court or spend two days on the toilet. He's supremely fit but it can knock the stuffing out of anyone."
Andy is not alone in his refusal to shake hands.
Tycoon Sir Richard Branson, 65, prefers high fives because he fears his hand will be crushed by over-zealous handshakers.
US Presidential hopeful Donald Trump, 69, also shuns the gesture.
It was revealed last month that some luxury cruise liner captains have been banned from greeting their passengers with a handshake as they board the ship.
The new rules were introduced following a high-profile spate of bugs.
But etiquette experts fear the craze is consigning traditional handshakes to history.
Roddy Martine, an Edinburgh-based social etiquette commentator, described fist bumps as "meaningless" and "touch-feely".
"What they are saying is 'hey man, I'm a regular guy'," he said. "You're not committing to anything.
"Shaking hands with someone is a way of gauging personality.
"A firm handshake means reliability."
Mary Killen, an etiquette expert for the Spectator, said Andy could be making a "diplomatic blunder" by greeting his legions of fans with fist bumps.
"He would be far better off shaking hands in the conventional way and then using a medicated cleansing wipe," she said.
"What could depress the fans more than to have their hero presume that they were carrying some kind of infection?"
How to impart a good handshake was included in a recent list of the most important things parents can teach their children.
Ultimately experts reckon the handshake will endure as the act is loaded with subconscious cues.
Research by the University of Iowa found applicants with a firm shake are more likely to get a job than candidates with a limp grip.
A solid handshake was found to be more important than dress or physical appearance as it set off the interviewer's impression of that person.
That, then, seals the deal.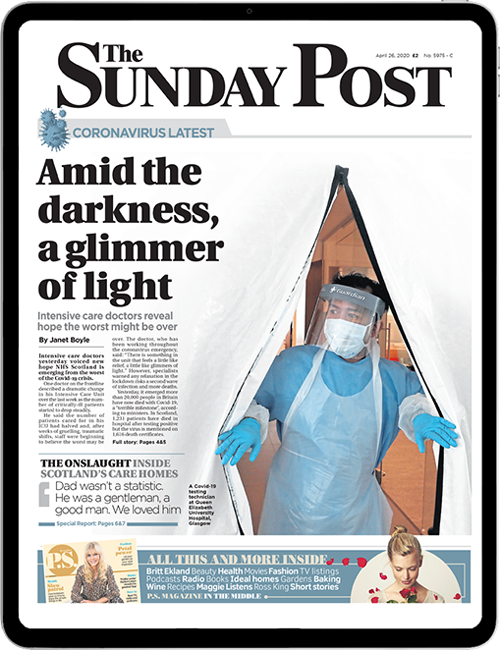 Enjoy the convenience of having The Sunday Post delivered as a digital ePaper straight to your smartphone, tablet or computer.
Subscribe for only £5.49 a month and enjoy all the benefits of the printed paper as a digital replica.
Subscribe