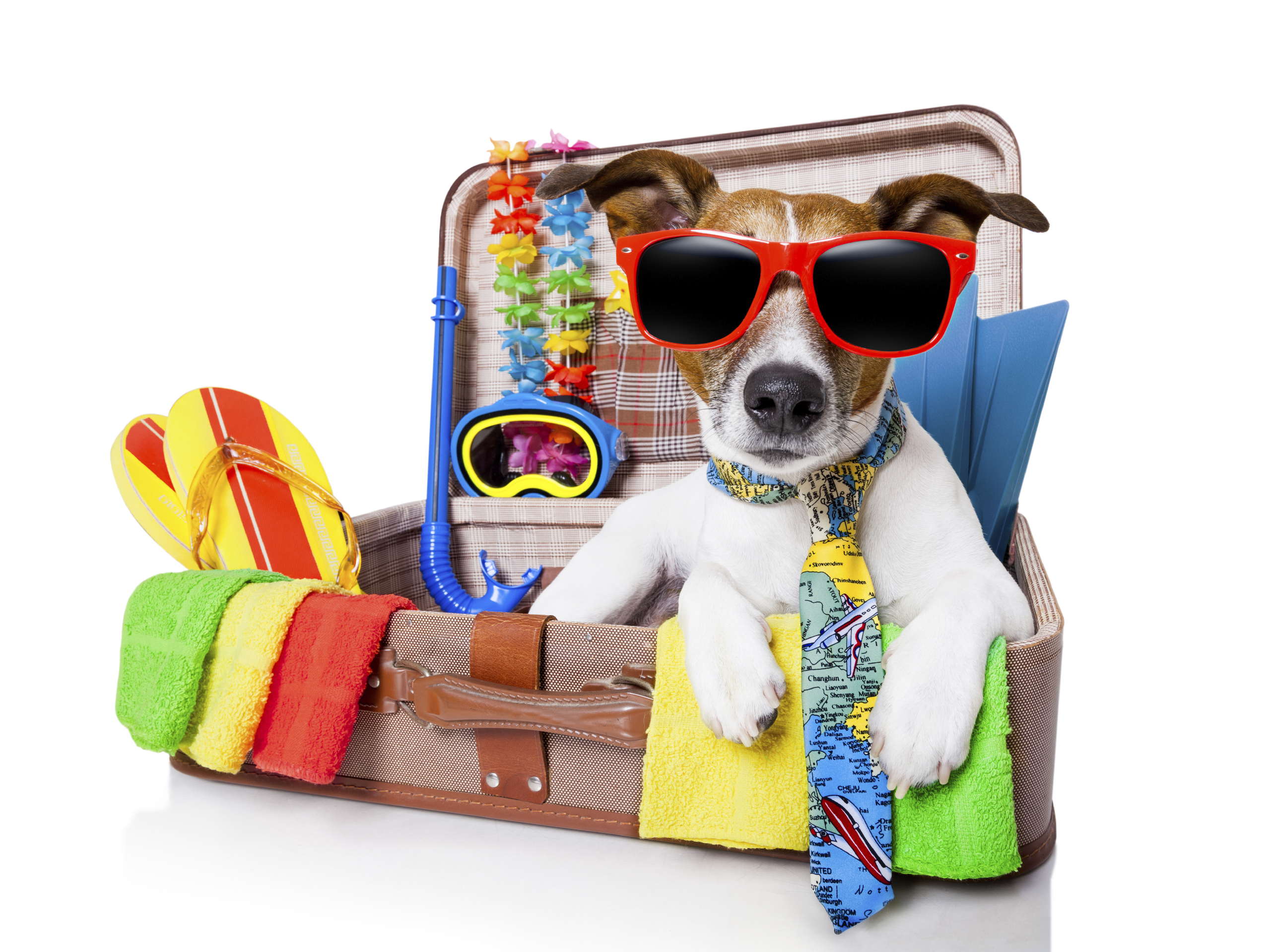 Sadly, for many a British dog or cat, a family holiday means they get stuck in a strange kennels somewhere.
Unless you're able to take your pet with you, and there is a whole vast range of countries who'd be only too happy to welcome humans and animals alike!
Aferry.co.uk are British-based and the world's best ferry website, and last year, they celebrated a record number of pet owners crossing the seas with their beloved animals along for the ride.
Over 15,000 pets travelled with Aferry in 2015, and their Pet Travel Scheme is now well and truly established and easier than ever to use.
Despite all this, many Britons are unaware that they could take a pet on holiday to multiple countries, such as Germany, France and most European nations, the USA, Australia, Fiji, the Falklands and Japan.
There are no requirements if you are taking your dog or cat to the Channel Islands or the Isle of Man from mainland UK, as long as you don't go outside those countries on your journey.
As Aferry point out: "Freud, the father of psychotherapy, famously mourned for seven months after the death of one of his first dogs.
"So what could be better than to share our holidays with our animal companions?"
It's a good point, as we often pine for our pooches so much, it can take the fun out of a vacation, and the poor animal left in a kennels feels equally sad.
Just as we humans have to keep our passport up to date and get health insurance, so you will have to make sure your pet has their papers in order, too.
Visit your vet to get any tests or vaccines needed.
Then you have to get your Pet Passport sorted — and yes, we mean it!
These passports show your pet has been microchipped, has had a rabies vaccine and a satisfactory blood test proving the vaccine worked.
You need to find a Government-authorised vet known as a local Veterinary Inspector, or LVI.
There's a good chance that your local vet has a resident LVI but if not, they should be able to tell you where the nearest one is.
You can also contact your local Animal Health Office to find the nearest LVI to you.
Coming back to the UK, before you take your pet on the ferry, you must get it treated against tapeworm. This is a simple, inexpensive procedure, but very important.
The check must be recorded in your pet's passport.
If you are going on a day trip with your pet, you will need to have the treatment carried out in the UK one to five days before they are checked in for the return journey.
Blood tests are only required if you are departing from certain countries.
Aferry have details of countless ferry companies across the globe who will transport pets.
When you do take a pet on board, ensure your animal doesn't get too hot. Excessive panting and drooling may be signs it is.
Don't feed your pet too close to departure, but make sure it gets water during the journey.
Some companies require you to have a muzzle but, even if they don't, for larger dogs, it's a good idea anyway.
Also, bear in mind that different countries and cultures have very different attitudes to dogs, and some people are downright hostile to them, so don't assume everything is just the same as at home.
And, even once it has its animal passport, don't let your pet travel on its own.
Where, though, is the best place to go?
Well, aside from the posh and luxurious dog hotels mentioned elsewhere on these pages, there are some parts of Europe that stick out a mile for being ultra dog-friendly.
South-west Portugal and north-west Spain are said to have more dog-friendly areas than elsewhere, while the Algarve and South of France don't have many beaches that allow dogs.
As for how a dog new to foreign travel will take it, most owners who try it for the first time remark on the extra fun they had, and a feeling of being more secure because their dog was with them.
In some places, a dog broke the ice and got the locals chatting and friendly, while in some beach resorts it was clearly having so much fun that the locals loved having it there!
The USA is more than open to pets coming with you, too. You may be surprised to learn that such places as Las Vegas have many pet-friendly hotels, for instance, but dogs and cats will we welcome everywhere.
Unless your dog is an officially-recognised assistance dog, it will have to go in the hold as cargo.
However, British Airways, for example, have flights where your pet can be in the cabin with you for the whole journey.
OpenSkies, their subsidiary that operates direct flights between Paris and New York, will let a cat or dog travel with you if it weighs less than 6 kg, or 13.2 lb.
Simply get it from here to Paris via ferry and road, and it is with you for the entire trip.
This applies to both economy and premium economy flights.
If it weighs more, though, it has to be in the hold, although these are carefully-controlled environments.
And, once you get to Vegas, just watch it doesn't eat those chips at the casino table!
---
READ MORE
Demand for 'designer' dogs is fuelling illegal puppy farms
Delight over litter of Skye terriers that give a boost to breed facing extinction