Nissan has announced two new versions of its popular Leaf electric car, named the 3.Zero and the 3.Zero e+.
Both are high-specification models, featuring a brand-new 8-inch infotainment screen with additional connectivity services. An update to the NissanConnect EV app has also been promised before the vehicle goes on sale.
Two-tone body colours are available, as is Nissan's e-Pedal regenerative braking and ProPilot semi-autonomous driving assistance tech.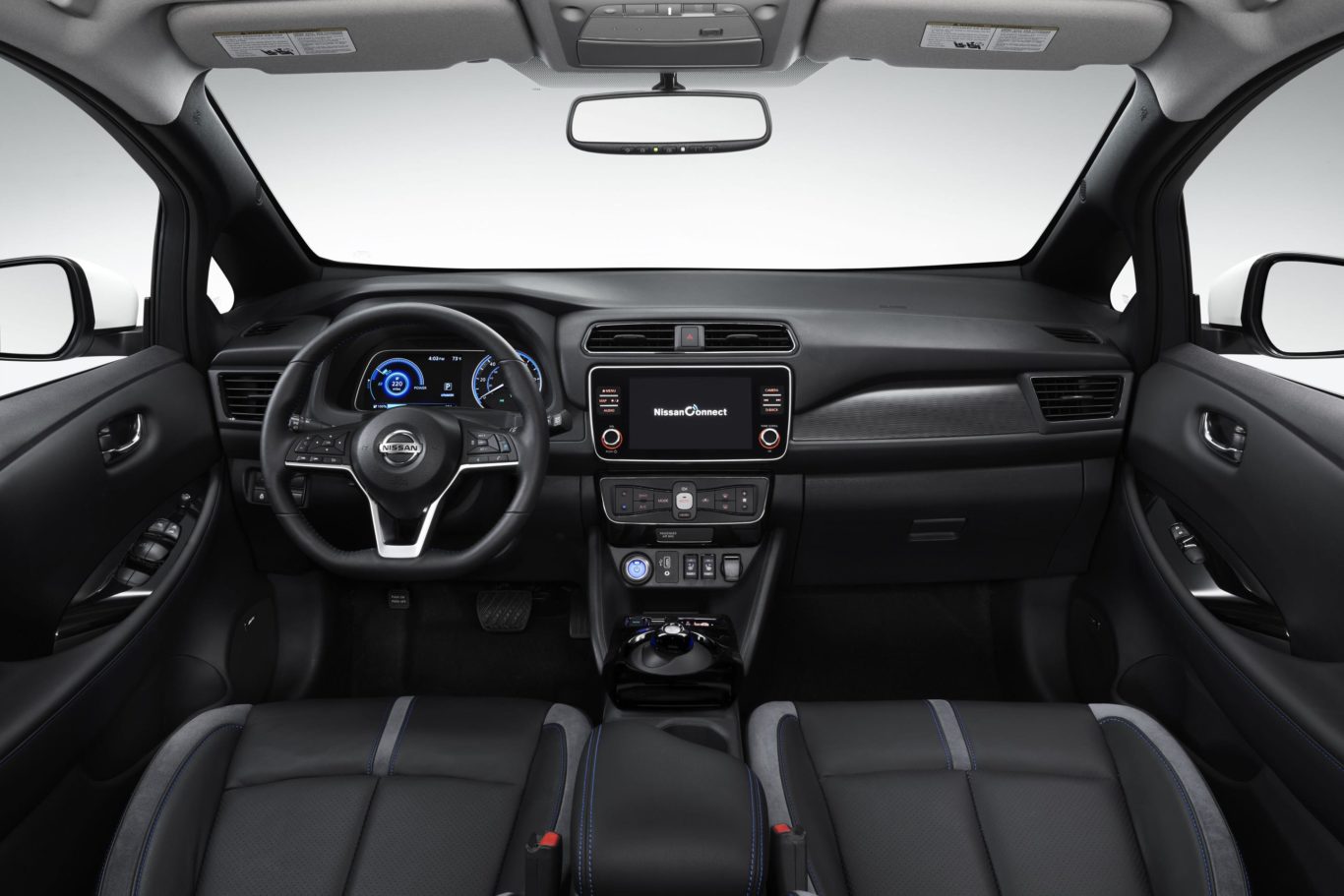 The big news surrounds the e+ model, though, which bolsters the specification upgrade with a larger battery and more powerful motor for improved range and performance.
Power in the 3.Zero e+ has increased from 148bhp to 214bhp, which Nissan says will improve the Leaf's 50-75mph speed by 13 per cent. Top speed is also increased to 97mph, over just 89mph in the standard model.
Powering this juicier motor is a new battery stack, with a capacity of 62kWh over 40kWh in the standard car. It offers 288 fuel cells instead of just 192, with Nissan claiming a 25 per cent increase in energy density and 55 per cent increase in energy storage capacity. That equates to a claimed range of 239 miles – a 62-mile increase on the standard model.
Impressively, the larger capacity doesn't increase the physical size of the battery by very much at all. The e+ model sits 5mm higher off the ground, but everything else is identical.
The Leaf 3.Zero will start from £31,095 in the UK (including a £3,500 government grant) and the higher-capacity 3.Zero e+ will start from £36,795, also with grant. Both models are now available to order. Deliveries of the regular 3.Zero will start in May, and the e+ arrives in the summer, limited to just 5,000 models.