As you might've noticed in the headlines this month, Jaguar's been having a bit of a tough time of it. Sales of its traditional saloon-shaped models – the XE, XF and XJ – have shrunk dramatically in the last 12 months.
That's why Jag, like so many other premium car makers, has given into the turning tide and launched a pair of SUVs – and judging by how many high-riding models the likes of BMW and Audi have on sale, they probably should've got on with it a bit quicker.
Anyway, latest to launch was the E-Pace just over a year ago: a small but perfectly formed SUV around the size of an Audi Q3 or a Nissan Qashqai. To see if it was worth the long wait, we've been lent an E-Pace for a few months and will be putting it through its uh… paces.
Our car – a 2.0-litre 197bhp petrol in 'S' trim – weighs in at a smidge over £40,000, which feels like rather a lot for a 'baby' SUV in a mid-level trim. Then again, there's plenty of toys thrown in: LED headlights, electric leather seats, Jag's poshest touch screen option with navigation and a WiFi hotspot are all standard.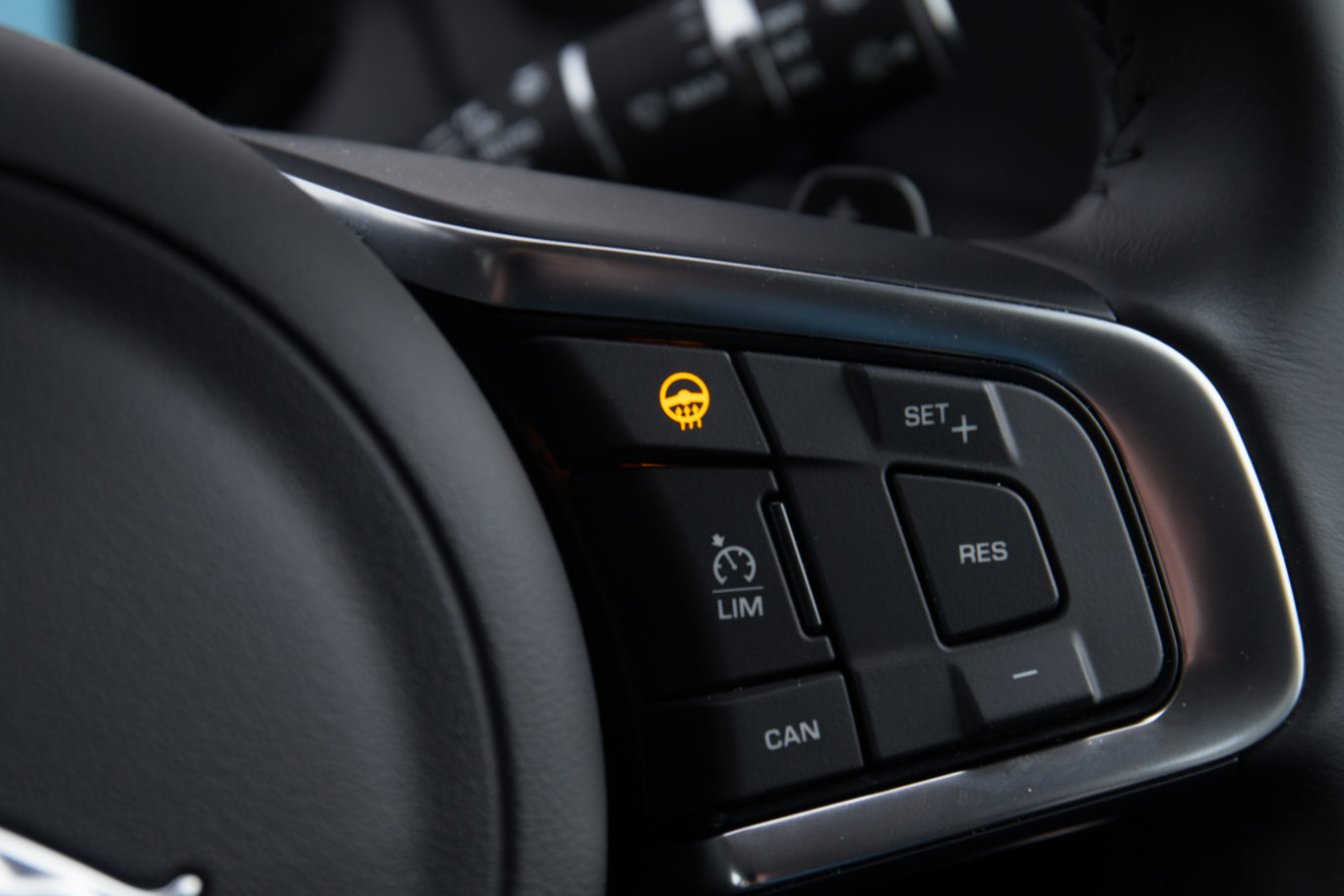 On top of that, our E-Pace has a few tasty cost options ticked: a heated steering wheel for £190, keyless entry at £510, powered tailgate at £615 and so on. The 20-inch alloy wheels seem like a bitter pill to swallow, mind: you'll need to part with £1,550 to enjoy looking at (and trying not to kerb) their diamond-cut curves.
Aside from a few peculiarities about the specification (how can electric leather seats not have lumbar adjustment?), first impressions are good. The cabin is set up to feel driver-focussed rather than airy and spacious, and has enough premium materials to look and feel special.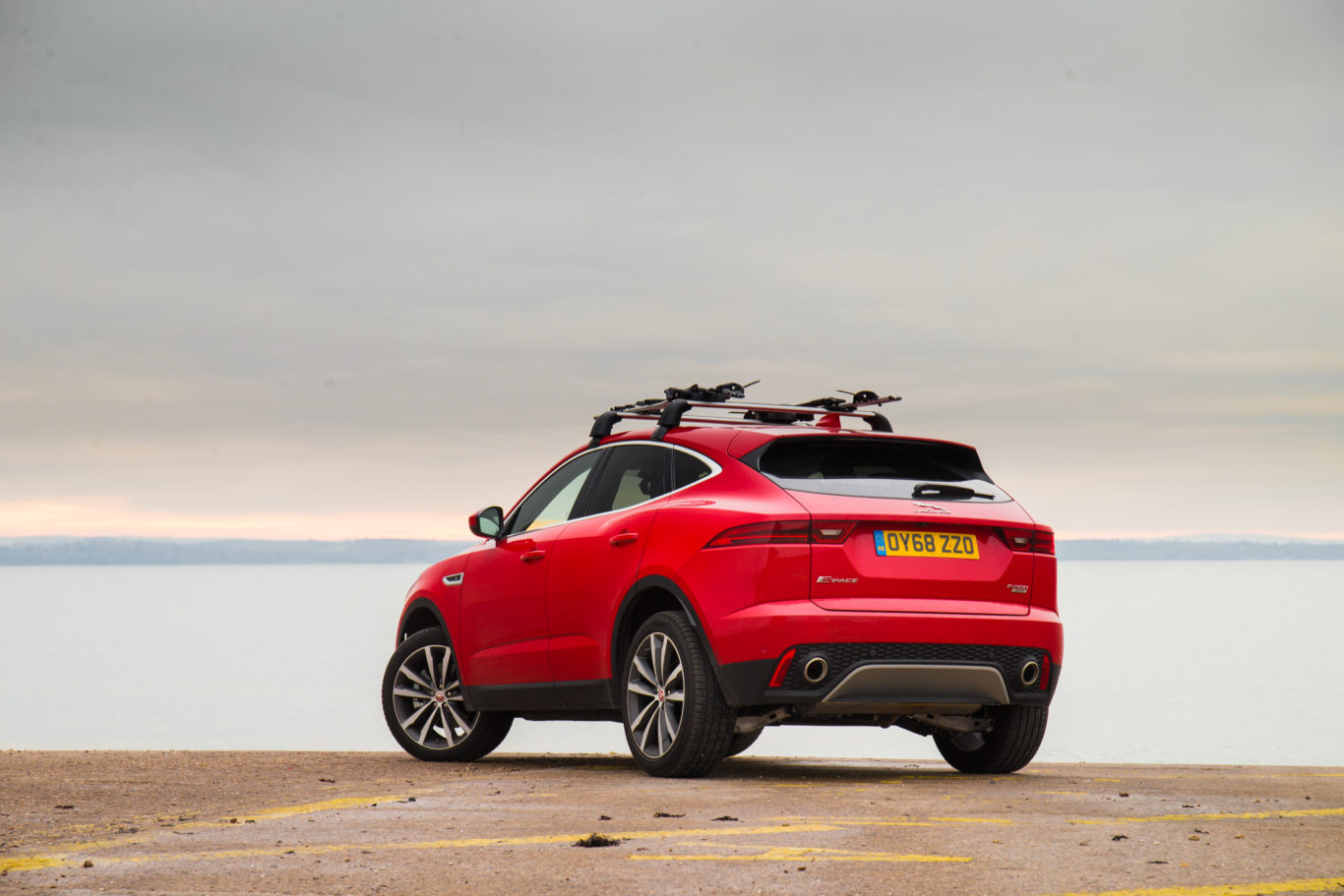 Despite the larger alloys it rides reasonably well too – it's set up to be firm, make no mistake, but it's by no means unbearable and at least it doesn't roll as much as it could. Wind and road noise is also kept to a minimum, though we'll reserve full judgement until we've taken the whistling bike rack off the roof (more on that to come…).
I'm not convinced a 2.0-litre petrol is the best fit for a car of this bulk, mind. It's not short on power, and helps the E-Pace do a reasonable impression of a tall hot hatch, but my God it likes a drink. Driven gently around town I've yet to hit 29mpg, and steady motorway runs seem to generate not much better.
There's lots still to like though, and at least it's quiet enough to let the optional Meridian sound system get on with its job.
As the cold weather approaches, it looks like we'll be making good use of its heated steering wheel and four-wheel-drive system too. Stay tuned…