What is it?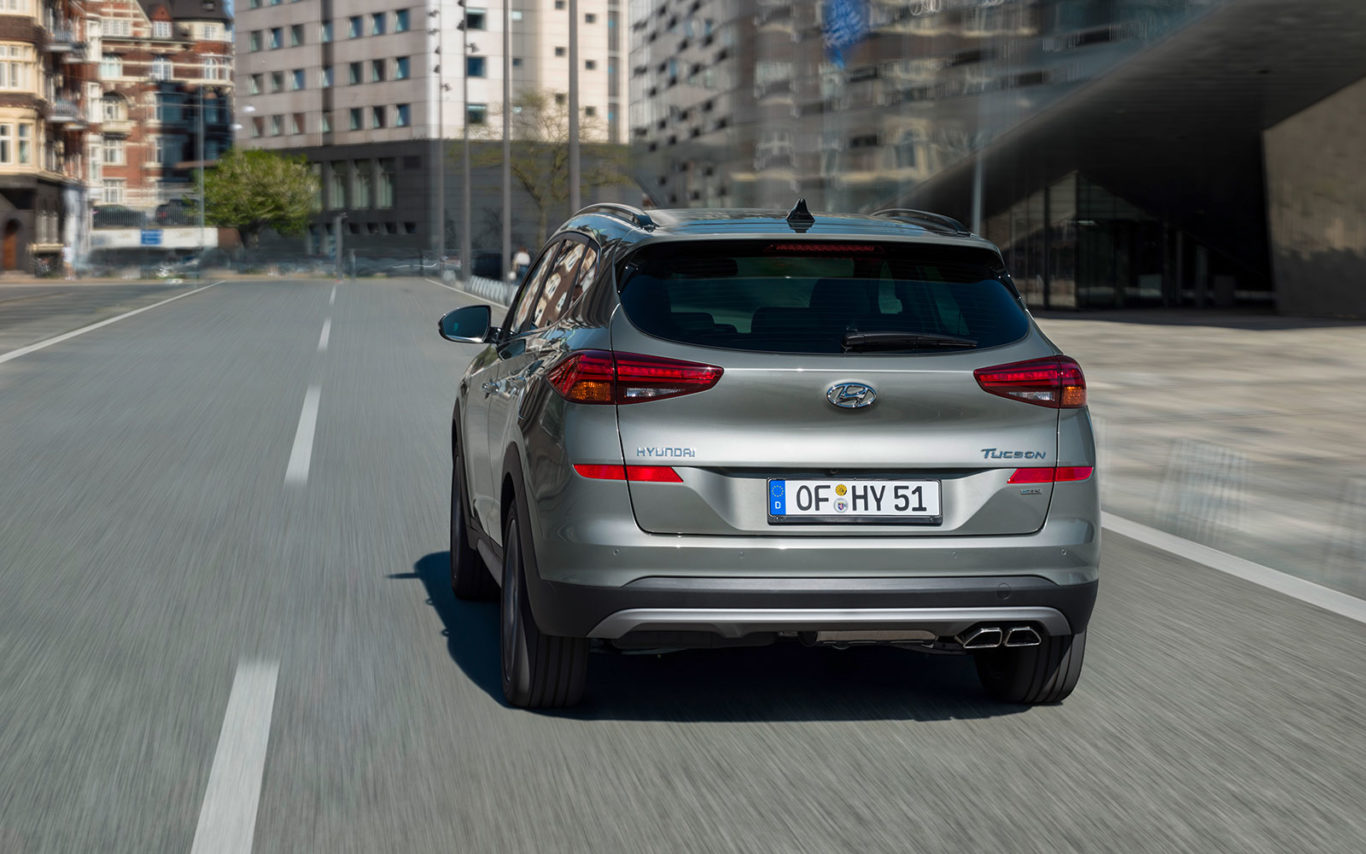 This is the top-end version of Hyundai's Tucson – fitted with an all-new powertrain for the brand. It's a mild-hybrid unit, but fitted to a diesel engine. That means it's not going to resonate well with your traditional hybrid buyer, but should instead appeal to those who simply want a slightly more powerful, more versatile diesel engine.
What's new?
This is the facelifted Tucson, but it's already been around for a while so changes are limited. There's a big upgrade to the interior, reducing the level of switchgear and improving materials, while the Tucson's front end gets new daytime running lights, an updated grille and a sharper look all round.
The real news, though, is under the bonnet, where Hyundai's placed a 2.0-litre diesel engine mated to a mild-hybrid system. This uses a battery mounted under the boot floor and a combined starter motor and generator to boost the car's output where it's needed, filling in the torque gaps and improving performance and economy.
What's under the bonnet?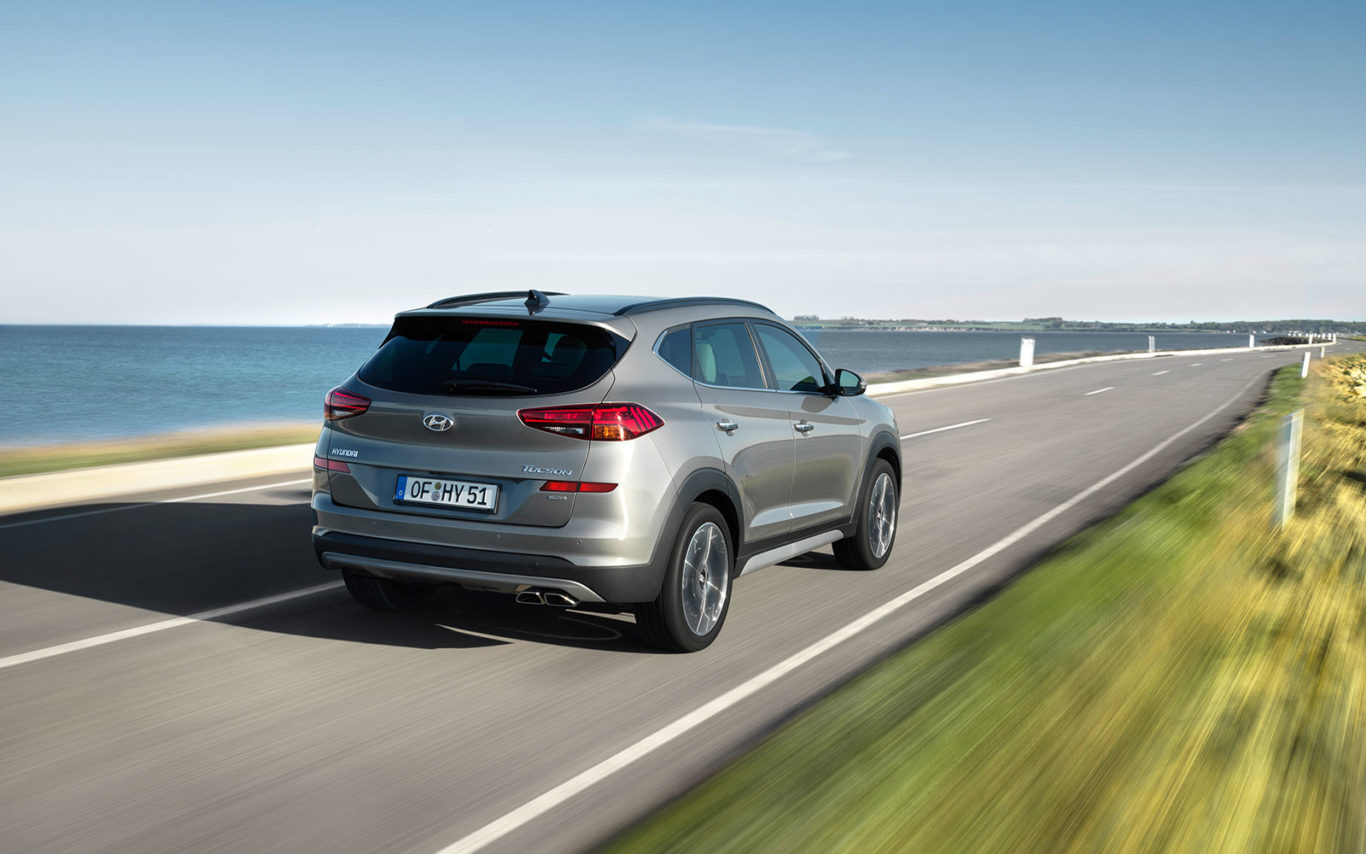 The remainder of the Tucson's engine range is unchanged – there's a variety of 1.6-litre petrol and diesel units, plus a 2.0-litre diesel. This mild-hybrid is the range-topper, and is shared with the Kia Sportage from Hyundai's sister brand.
The 182bhp power output is decent enough, and although the Tucson's 0-60mph sprint of 9.5 seconds isn't exactly scintillating, it's got plenty of mid-range grunt, making overtaking effortless and cruising comfortable.
Power's put to the road through an eight-speed automatic gearbox, which is pretty inoffensive in its operation. However, it can be jerky when starting and stopping, because of the engine's aggressive stop/start system, which is designed to save fuel.
Despite this, the Tucson isn't actually that efficient. An official rating of nearly 50mpg is decent, but in practice we rarely saw above 40mpg – not great for a car with comparatively little power.
What's it like to drive?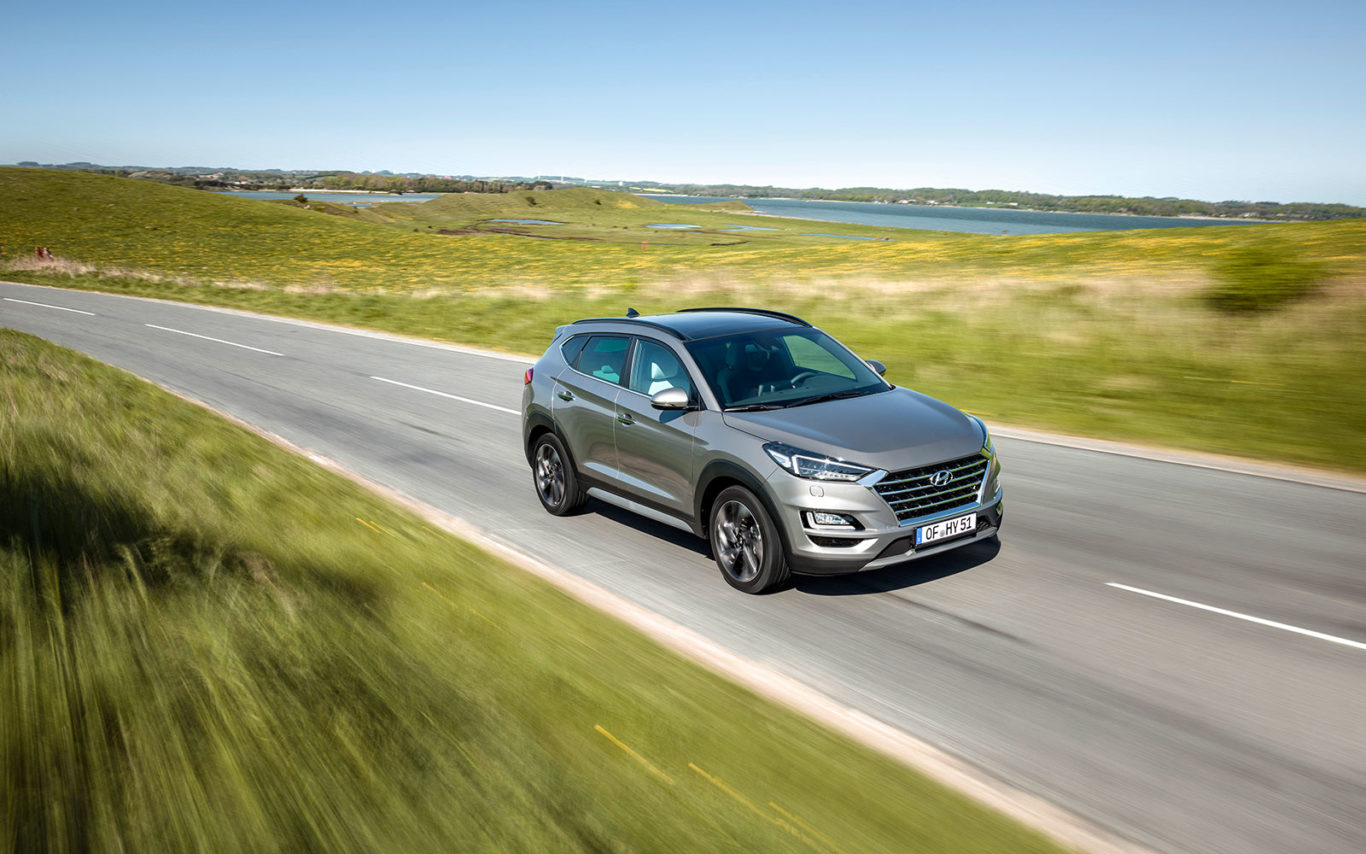 The Tucson's handling errs on the side of safety in just about every respect. That's fine, especially on more entry-level models, but it does feel rather leaden on a car with more performance.
Turn in with too much vigour and the Tucson soon washes out into understeer, while the over-light steering provides little confidence in faster bends.
This isn't even backed up by a comfortable ride. It's far from bad, but the larger wheels on top-end models combined with the added weight of the mild-hybrid system means that the Tucson thuds over bumps that a Skoda Karoq would shrug off.
How does it look?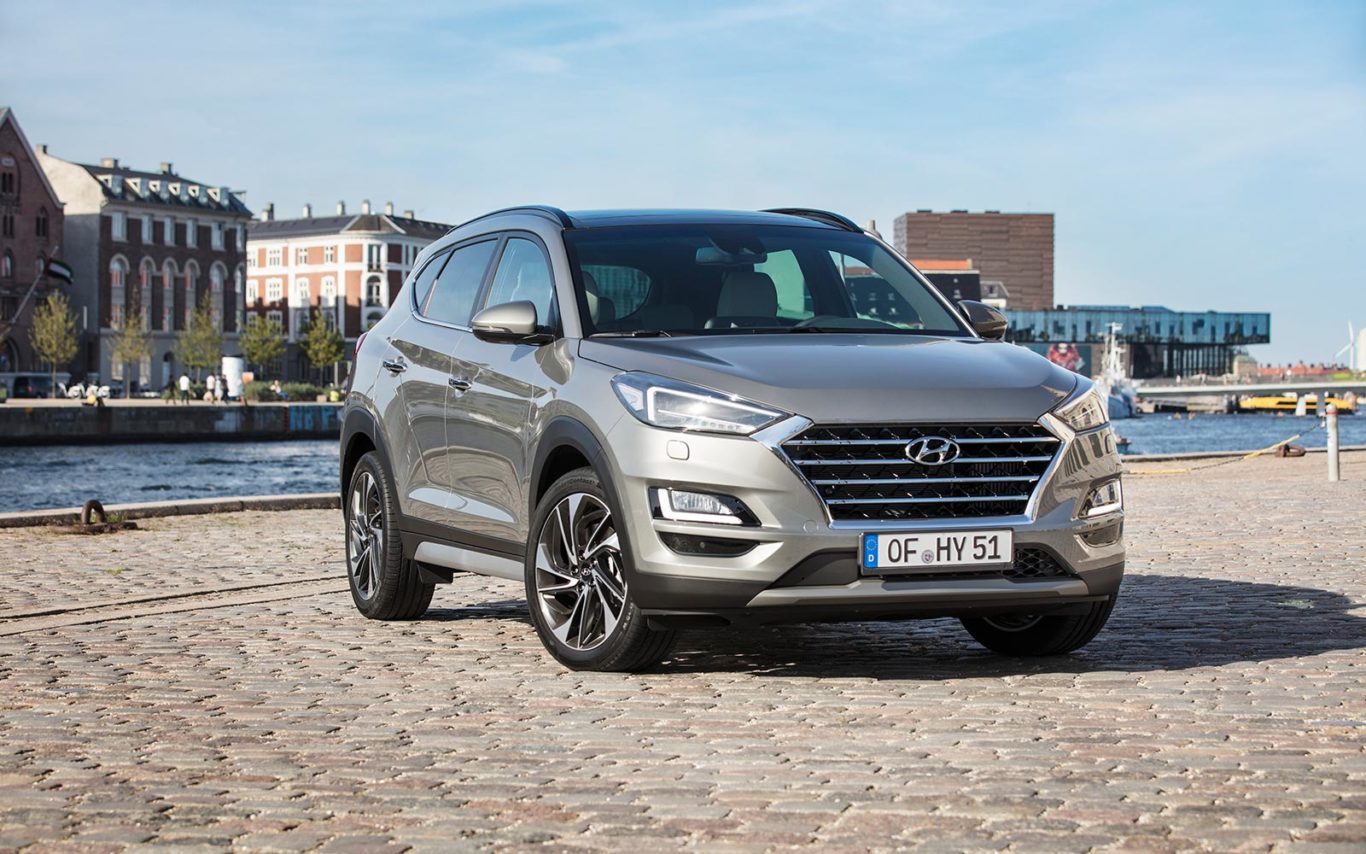 Hyundai's design language keeps improving and the Tucson is a genuinely smart, inoffensive piece of design. It's unlikely to win any awards, but other than the Peugeot 3008 what compact SUV is? What's more important is that it keeps those all-important SUV styling cues of a raised ride height and beefy wheel arches – probably the reason you'd be considering a Tucson over an i40 Tourer in the first place.
Top-spec models gain a lot of chrome – an almost traditional Korean byword for 'luxury', although it's not an entirely convincing attempt, and the restrained looks of a Volkswagen Tiguan make the Hyundai look tacky in comparison. Our 'Premium' test car stepped the game up with some very glitzy alloy wheels, but was almost ruined by its 'Olivine Grey' paint finish, which is the colour equivalent of a drizzly February morning.
What's it like inside?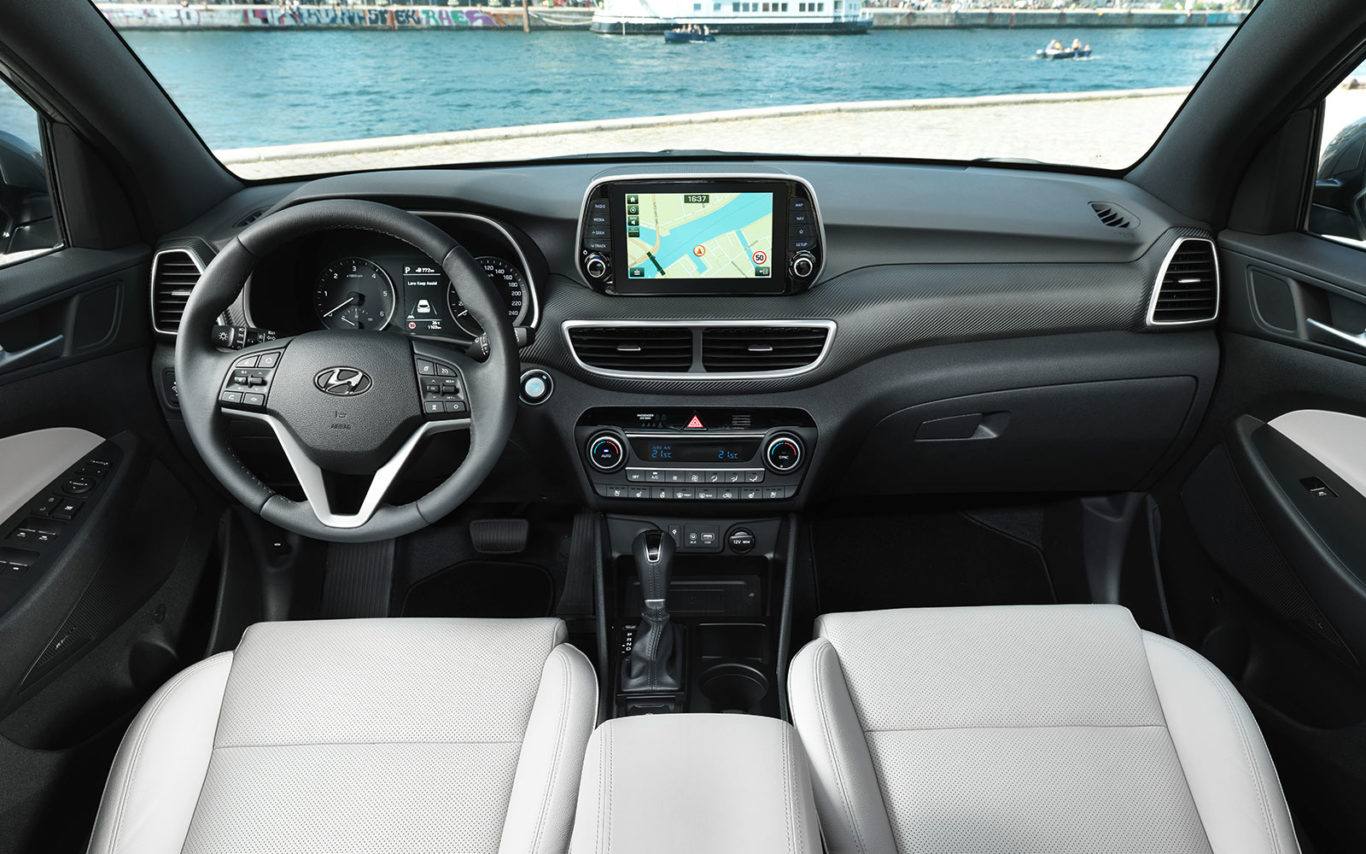 Hyundai's recently updated the Tucson's interior to feature fewer buttons and more premium materials, and the result feels great. As with all Hyundais, the interior layout is as plain and simple as it's possible to be – there's not a single switch in an unintuitive location, and even the central infotainment screen is simple to use.
What the cabin doesn't have is much flair. Just about every surface is the same shade of black, with no options to glam things up. The seats, too, come in black fabric or optional black or grey leather. This is admittedly a criticism that can be directed at most of the Tucson's rivals, but even models such as the Nissan Qashqai manage to bring a bit more interest to the dashboard design.
What's the spec like?
Hyundai's generous trim levels mean that other than paint and interior finishes, there wasn't a single optional extra available to apply to our test car.
Ours was a 'Premium' model – wishful thinking, perhaps? – but came with most of the essentials. The front and rear seats were heated, and the fronts were also electrically adjustable. Automatic headlights and wipers featured, as did all-round parking sensors, multi-zone climate control and a rear camera.
There was also a premium Krell audio system – a welcome upgrade – and that all-important eight-inch touchscreen infotainment system with Apple CarPlay and Android Auto.
In fact, the only thing we really found ourselves missing was a premium headlight system. The halogen lights on this model feel dated, don't cast a good beam, and look old-fashioned surrounded by LED running lights.
Verdict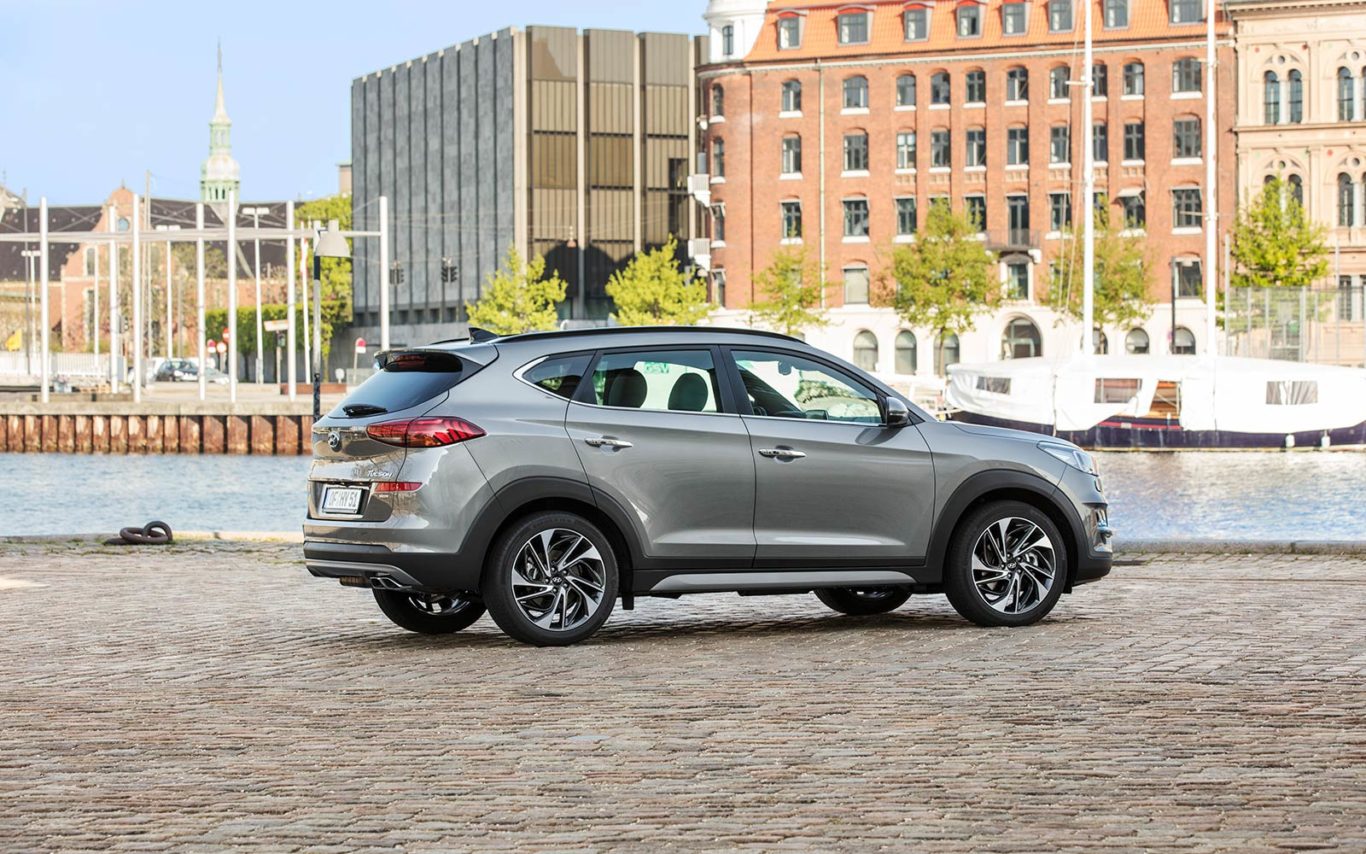 The Hyundai Tucson Mild Hybrid shouldn't really be considered in the same breath as 'proper' hybrid cars – instead, consider it a more powerful and efficient diesel. In this guise, as the model's range-topper, it makes a decent buy, although the Tucson still makes more sense in lower trim levels. This model simply costs too much to run and doesn't offer the prestige you'd get from some rivals.