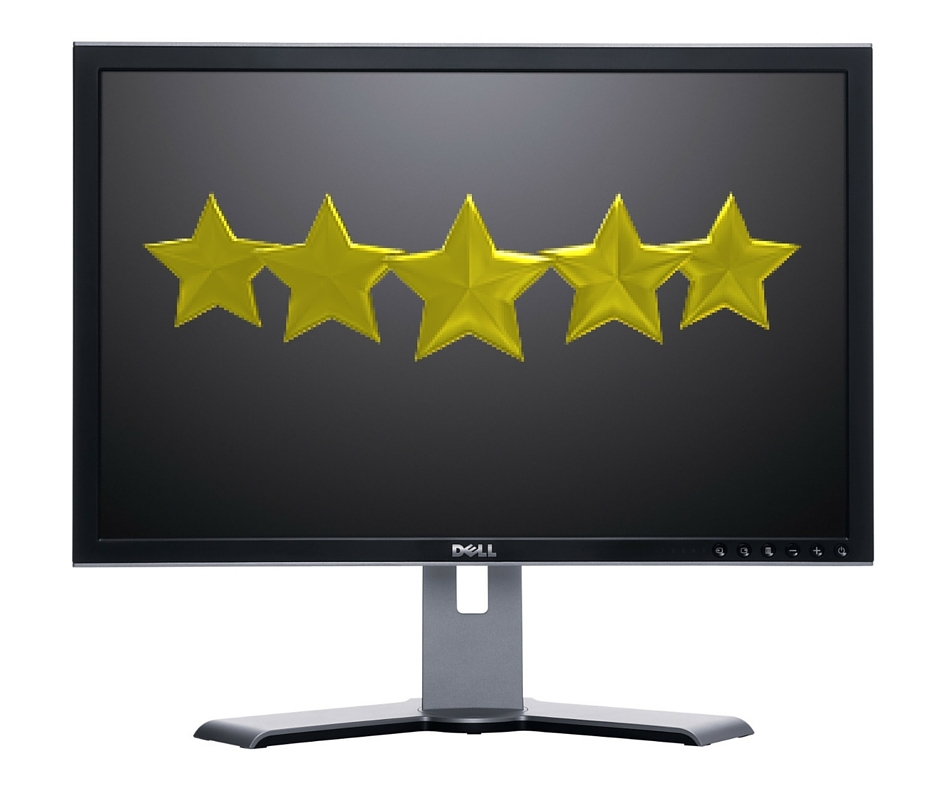 But just how reliable are the customer reviews on your favourite websites?
Last week, internet giants Amazon launched legal action against 1,100 people they say were putting fake five-star reviews on their website.
Amazon's targets were people on website Fiverr offering to give top ratings and a glowing write-up for as little as £3.25 per product.
Experts say Amazon are trying to deter bogus reviews, which are against their terms and conditions.
But such reviews are a growing nuisance across the internet.
Consumers increasingly rely on reviews – more than 60% of UK shoppers are more likely to make a purchase if the website features them.
The UK Competitions and Marketing Authority launched a probe into the practice in June and the watchdog said review scams may leave firms open to legal action and fines.
The CMA say £23bn every year is spent by British shoppers on the back of online testimonials.
The Sunday Post takes a look at some of the sites which have been affected by fake reviewers.
What the big players are doing….

Who?
The world's biggest retailer – on or offline – as of July of this year.
How has it been targeted?
Some sellers are hiring fake reviewers, which Amazon say mislead customers and tarnish their brand. Some of the reviews are listed as from "verified users" so the reader thinks they have genuinely bought the product when they haven't.
What is it doing about it?
As well as a lawsuit against fake reviewers, Amazon is tweaking its online review system. It has developed its own artificial intelligence machine-learning system to root out fake product reviews and inflated star ratings.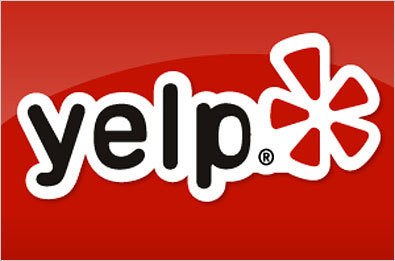 Who?
One of the world's biggest local business review websites, with 135 million visitors per month.
How has it been targeted?
Yelp said in 2013 that it suspected nearly a quarter of reviews on its own site were fake. Small businesses are more likely to buy fake reviews and Yelp earlier this year named and shamed 150 businesses believed to have bought positive write-ups.
What is it doing about it?
An investigation by US authorities into fake reviews said Yelp had the most aggressive automatic filter of all online review websites. Unfortunately thousands of businesses have complained that genuine reviews have been removed.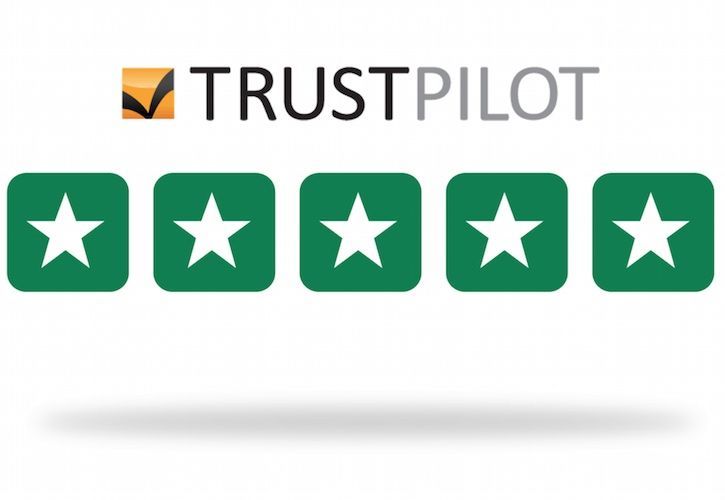 Who?
Review website which started in Denmark eight years ago. It operates in 24 countries and they claim to be Europe's largest and fastest-growing consumer review platform.
How has it been targeted?
One investigation in 2013 suggested that fake reviews were being posted on a large scale, with offshore contractors being paid by companies to post glowing testamonials.
What is it doing about it?
Trustpilot insists it has a zero tolerance policy towards fraud and has automated detection software as well as a "large compliance team".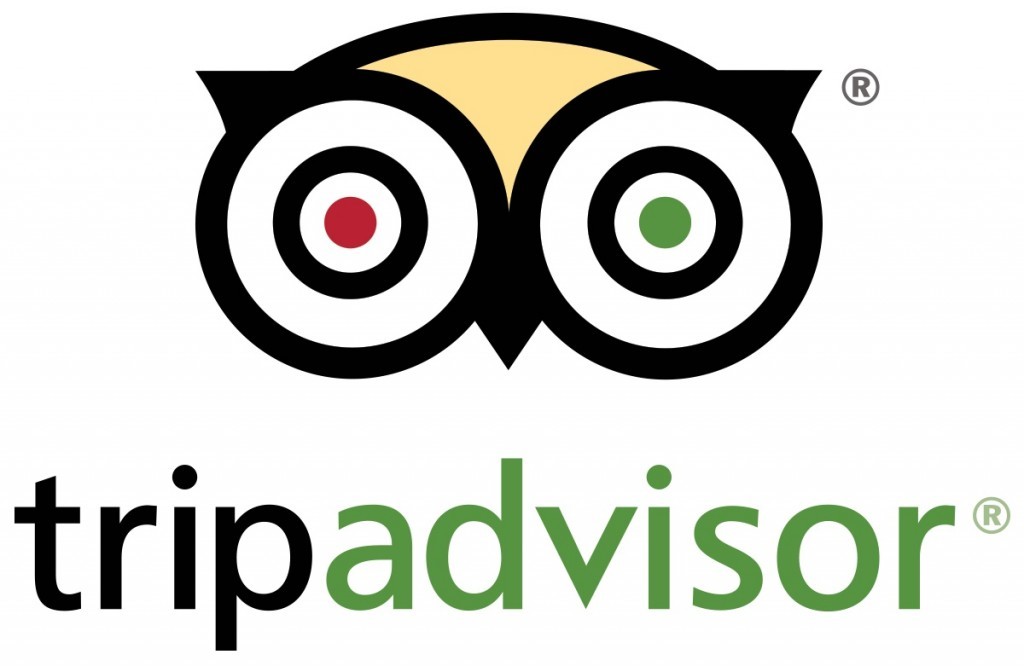 Who?
Founded in 2000, it's the world's largest travel site. It has more than 250 million reviews covering more than five million hotels, restaurants and attractions.
How has it been targeted?
Although the company spends vast amounts trying to ensure its reviews are genuine, it can't check everything.
A recent Which? Travel investigation found that because the site doesn't verify the identity of its reviewers, and its reviews aren't validated or routinely checked by a real person, it's possible to post fake ones.
What is it doing about it?
The company insists its sophisticated fraud-detection tools spot nine out of 10 of such fake reviews – and it employs a team of 300 to analyse suspicious cases.
How to spot a fake online review
Check the reviewer's history. Lots of reviews using the same language again and again are more likely to be from a paid reviewer. If it sounds oddly similar then it might just be someone who is churning out lots of reviews every day.
Repeating the product name is a giveaway. Many fake reviews are trying to push the name of whatever's being sold. An honest review might call the product the TechMax BakeMaster 3000 X4 once, not every other sentence.
Very enthusiastic reviewers are possibly not real. If someone reviews lots of items you'd expect a mix of reviews, ranging from good to bad. If every single one of their multiple reviews are positive, then they might be fake.
Google search is your friend. If you see a suspicious phrase in a review ("The TechMax met all my baking needs") copy and paste it into Google. Fake reviews are often simply pasted from other sites.
Look out for an overload of jargon. Reviewers are often provided with technical documents of the product they're reviewing. It's easier to paste the lengthy text rather than edit it down to more everyday language.
Who are the reviewers?
AMAZON launched their legal action against thousands of users of Fiverr.
It's a website where people offer a service for as little as £3 – such as translating an email or drawing a simple picture.
The Sunday Post spoke to a Scot who has been earning money by providing fake reviews via Fiverr for the past few months.
The 25-year-old man, who asked to remain anonymous, said he had reviewed products and businesses on Amazon, Yelp and TripAdvisor.
"It's a decent and very easy way of making a few extra pounds," he said.
"Mostly it's American-based businesses but often it's local shops and restaurants around the UK.
"They're always looking for a positive, unique write-up that'll maybe make customers choose them over a rival.
"I've never been to any of the restaurants or used any of the businesses before, but it's easy enough to make it indistinguishable from real reviews.
"You can buy an 'honest' review on Fiverr, but in my experience people offering positive reviews tend to get more jobs."
Freebies
Amazon's most trusted posters can find their way on to the company's Reviewers Hall of Fame.
It's for those who have reviewed hundreds of products and seen those reviews voted as most helpful by visitors to the site.
They offer honest opinions and aren't paid, but their views are so sought-after companies bombard them with free products.
One reported 20 per day being sent to her in the run-up to Christmas, everything from jewellery to a washing machine.
63% of customers have said they were more likely to make a purchase from a site that had reviews.
Consumer reviews were 12 times more trusted than descriptions that came from manufacturers.
Reviews are said to boost sales by almost a 20%.
Nearly seven out of 10 consumers said they trusted reviews more when they saw a mix of good and bad comments.
One in three said they suspected fake reviews when there were no negative remarks.
However, a third of those aged 55 to 64 would be put off if they read two bad reviews.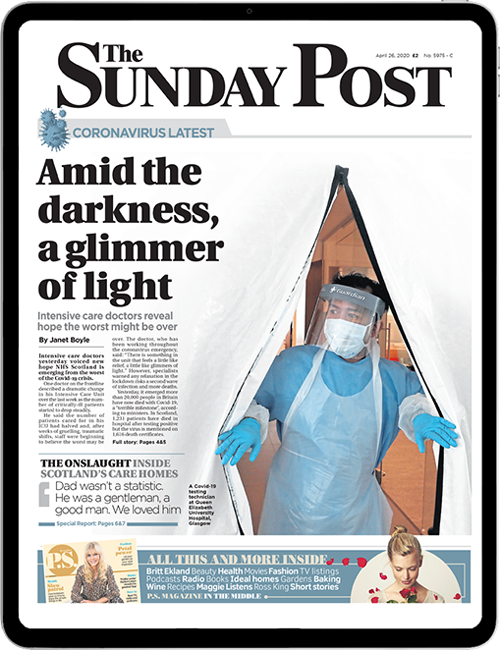 Enjoy the convenience of having The Sunday Post delivered as a digital ePaper straight to your smartphone, tablet or computer.
Subscribe for only £5.49 a month and enjoy all the benefits of the printed paper as a digital replica.
Subscribe