PACKAGE holidays changed the way we viewed the world — and how we got away from it all.
Today, it's taken for granted that millions of us jump on and off planes and head to far-flung regions, or back to our favourite part of Spain or Portugal.
But, as a new book reveals, there was a time when taking a new-fangled package holiday abroad was the thrill of a lifetime for most Britons.
"Last year's survey by ABTA, the Association of British Travel Agents, showed that 47% of people took a package holiday abroad," says travel industry writer Dave Richardson. "I would say that is still pretty significant.
"Spain boomed when package holidays began because it was cheap, but it wasn't the first place to do so.
"The first were in the 50s, and Spain didn't develop until the 1960s.
"That was the time of General Franco, and although it was a dictatorship, they needed the foreign currency and investment.
"So they made land available very cheaply and lots of people wanted to go.
"Soon, Spain became a top destination, with lots of us even buying holiday homes there.
"Other places became popular, too, but what we're seeing now is people going back to places they're familiar with, because of the terror threat elsewhere.
"Before these early days, it was very unusual to go abroad on holiday, and you had to be very wealthy," adds Dave.
"The hassle factor also put people off, because they didn't have the time to get to Europe over land."
The Jet Age, when planes could take us from the UK to Spain in a couple of hours, really brought package holidays to ordinary holidaymakers.
As Dave reveals, it was one intrepid man who started it all.
"The guy often regarded as a pioneer of package holidays was Vladimir Raitz, a Russian emigre who lived in London. He went to Corsica one day and thought: 'This is great, but I'd make it easier to reach than the 48 hours it took me!'" says Dave.
"So he started chartering planes — he was pretty much the first person to do that on an organised basis.
"Another guy, who was a taxi driver, started taking his London cab over to France and Italy.
"His name was Aubrey Morris, and pretty soon he was a tour operator, becoming first boss of Thomson Holidays.
"By the mid-60s, we could see big business getting involved because they could see the growth potential that was there.
"They have shaped where we want to go, because if you look back, we didn't go abroad," adds Dave.
"Maybe the occasional school trip, and that was it, but it was beyond our imagination before the 1950s and 60s.
"A bit scared to try it on our own, we suddenly had companies arranging it and looking after us.
"Everything was laid on, so the industry led the way.
"Remember, many people going on these early trips to Spain didn't have an inside loo at home, and suddenly they were in Spain, with an en-suite, and even a balcony!
"Most travellers had never been in the hot sun, never been on a plane, never eaten foreign food, never had wine so cheap — they really were innocents abroad!"
There would be other major players, such as Harry Goodman, who found his success made him some royal friends.
"Harry was the flamboyant boss of Intasun, which was the second biggest package holiday operator of the 1970s and 1980s," says Dave.
"He was a larger-than-life character who literally made and spent tens of millions coming from a poor family in East End of London.
"Intasun expanded into the International Leisure Group, ILG, which went spectacularly bust in 1991.
"He was 'chief barker' for the Variety Club of GB which raised millions for charity, hence his connection with royalty."
Today, of course, large numbers of Britons still travel to France and farther afield by bus and ferry.
It takes longer, of course, but it fits many a budget.
But those early days of coach travel also had their curious side.
"One of the coach tour operators used to employ a couple of nurses to look after people!" Dave explains.
"They would have families travel by coach to the Mediterranean, 24 hours or more, and once they got there, they were elated, had too much to drink, fell asleep in the sun and got terrible sunburn.
"Our liking for fine foods and fine wines didn't exactly start with foreign package holidays, because we have always had some foreign restaurants and takeaways.
"But people brought back new tastes, and we began to see more adventure in what was at home.
"So these holidays abroad did result in major social changes."
Intriguingly, Dave's work inside the industry brought up some unexpected facts — for instance, that dealing with Eastern Europe during Soviet times was pretty easy.
"Tourism behind the Iron Curtain was easier, in a way," he explains. "Tour operators only had one organisation to deal with, and that was Intourist, who did everything in the Communist world!
"Nowadays, there are very few countries that you can't get into, very few who require visas.
"What's the most isolated and strange country in the world? Probably North Korea, and you can quite happily go on a tour."
Dave does have a warning, however, about the huge numbers of us travelling around the globe, seeing what far-off places have to offer — we could be trampling on it too much.
Will the large number of tourists ultimately harm the very places we go to?
"Some countries have been radically changed," Dave admits.
"There is a great awareness today of the environment, sustainability, the Green movement, call it what you like.
"It is never too late to introduce practices that are better, to involve local communities more, saving on energy and so on.
"There are one or two places thinking about trying to restrict visitor numbers, such as Venice, but whether it ever happens, I don't know."
Let's Go! A History Of Package Holidays And Escorted Tours, by Dave Richardson, is published by Amberley, price £14.99, ISBN No. 978-1-4456-4784-5.
You can visit Dave's website at www.historyofpackagetours.co.uk
---
READ MORE
Raw Deal: The consequences of terror attacks in Europe for holiday travel
Shock at huge rise in parents taking kids out of school for holidays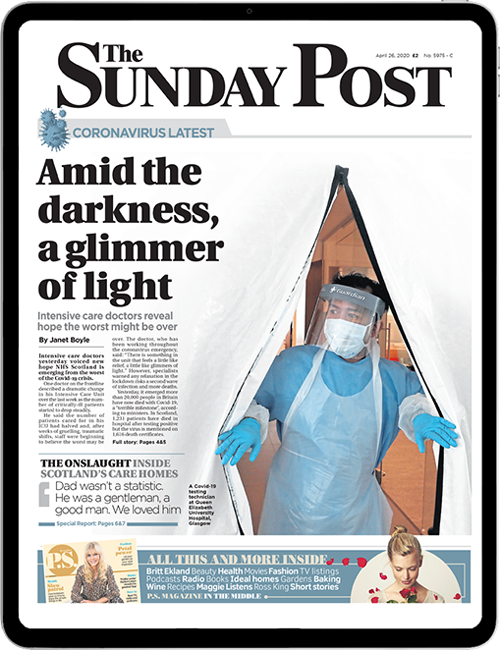 Enjoy the convenience of having The Sunday Post delivered as a digital ePaper straight to your smartphone, tablet or computer.
Subscribe for only £5.49 a month and enjoy all the benefits of the printed paper as a digital replica.
Subscribe