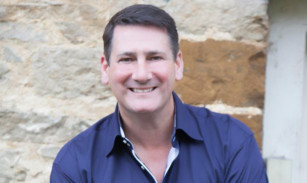 True gent Tony deserves to strike Gold.
I first met Tony Hadley a decade ago.
He was promoting an ITV reality show for faded '80s and '90s pop stars (Michelle Gayle, Elkie Brooks and Sonia were also involved) called Reborn in the USA.
The Spandau Ballet frontman won the contest and in the 10 years since he has been re-launched, reunited and rejuvenated.
"If you had told me back then all the things that were going to happen, I would have said Hell would freeze over first," laughed Tony when I reminded him.
The re-launch began with Tony being awarded a recording contract in the wake of the ITV series.
He has built on this success to appear as a popular solo act at events such as the Perth Rewind Festival and as part of his own tour.
Next Saturday, he'll be singing the timeless hits of Spandau Ballet at Sage Gateshead and then Glasgow Royal Concert Hall the following Tuesday (14th) accompanied by a 50-strong orchestra.
The reunion, coming together with his four Spandau Ballet bandmates again 15 years after a court case ripped them apart, was a little harder to foresee, with Tony admitting it took him six months just to agree to meet guitarist Gary Kemp.
"Eventually we did and agreed to put the past behind us and I think we are all better people for it. You carry a lot of baggage when you have all that anger inside of you."
And so came the rejuvenation, with the band embarking on a tour of the UK and Australia, releasing three new songs on a Greatest Hits album this month and appearing in a warts-and-all documentary, Soul Boys of the Western World, at cinemas now.
It's clear Tony is delighted to be reconciled with his "school friends" again although he did notice one significant change from when they were touring together in their 20s.
"When we came off stage all the champagne on the rider had already been drunk by our kids," chuckles Tony.
He has three children, two sons and daughter, from his first marriage to Leonie Lawson and two daughters, Zara, 8, and two-year-old Genevieve from his second marriage to events organiser Alison Evers.
"Interestingly enough the kids remained friends throughout our split. My son Mackenzie, and Gary's eldest, Finlay, and Steve Norman's son, Jack, all stayed in touch and there were times when they would say to each other 'What is it with our dads? Why can't they just get together?'"
Gateshead and Glasgow tickets are on sale at ticketmaster.co.uk.