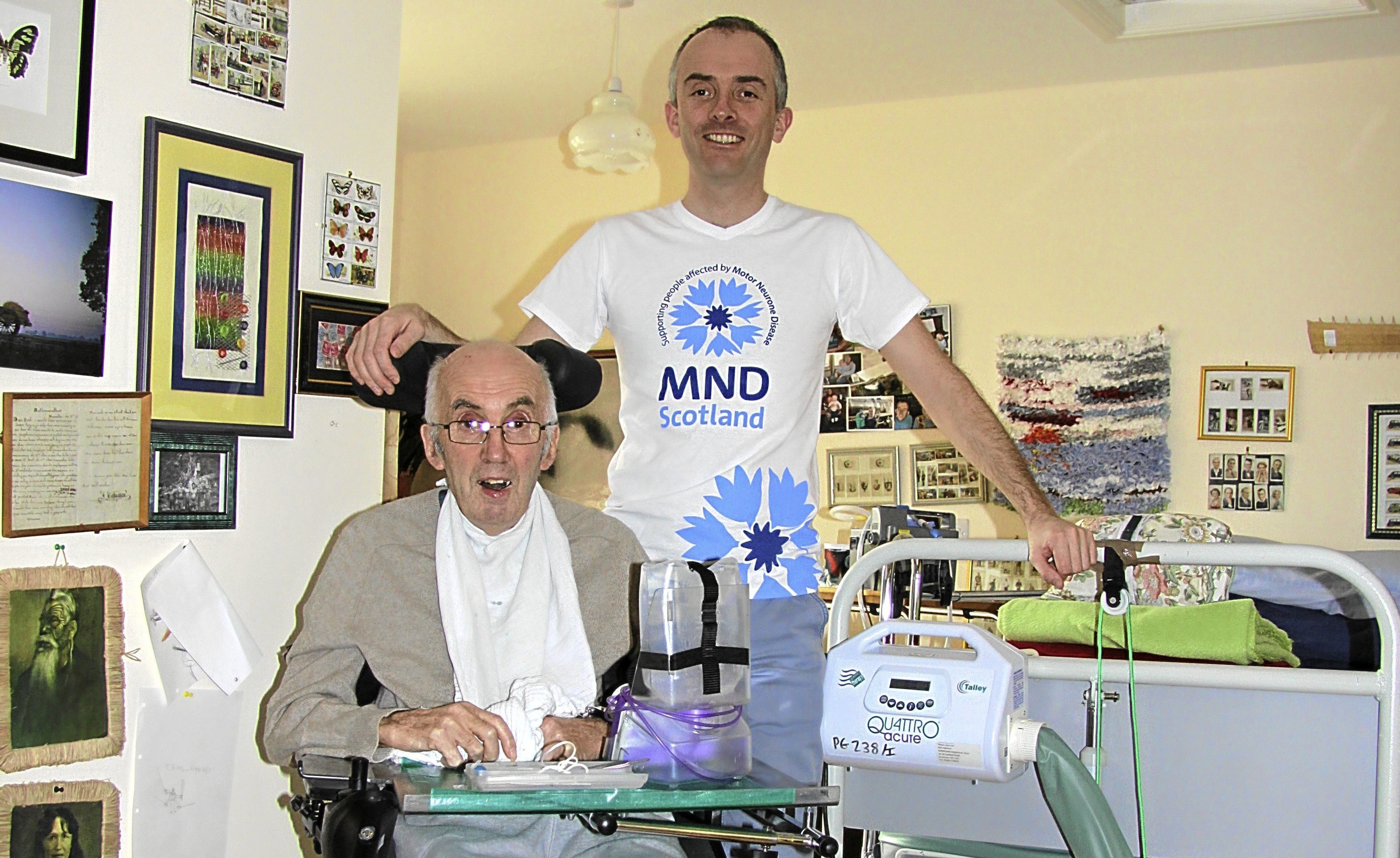 WHEN Jamie Laycock was 11, his dad Michael took him on his first proper cycling trip from their home in Forres to his gran's house in Linlithgow.
It remains one of Jamie's favourite memories and from that moment he inherited his dad's passion for bikes.
Two years later, they cycled all the way to Skipton in Yorkshire.
On the way they talked about Michael's epic cycle from Singapore to the UK in the 1960s and other trips they would love to do together, like Canada or the length of America.
As usual, life got in the way, but now Jamie is about to fulfil their dream more than 25 years on – with special poignancy.
Michael was diagnosed with Motor Neurone Disease seven years ago and Jamie's mum, Vivienne, is now the 74-year-old's carer.
Jamie, 39, is in training to cycle 3000km (1864 miles) from Vancouver to Mexico in an effort to raise awareness of the condition – as well as at least £3000 for MND Scotland.
The head of biology at Lomond School in Helensburgh said: "Dad's always had a passion for cycling and travelling and it seemed like a cycling-related challenge would allow him to experience the trip through my eyes.
"He's so excited and thinks it's a wonderful idea – I just wish he was able to do it with me.
"I'm sure it'll be tough but I love cycling and want to do this for him."
Jamie's in training every evening and at weekends and has previously cycled some hefty routes, including the French Alps and from Land's End to John O'Groats.
He flies out the day after school finishes for the summer and will leave from the ALS Association (North America's equivalent of MND) offices in Vancouver, stopping off at other branches along the way.
"MND has changed my family's life immeasurably, especially that of my father," said Jamie, who has two sisters.
"I'm amazed by the strength of character my father demonstrates on a daily basis in the face of what is a very difficult long-term prognosis. He lost the ability to speak three or four years ago and can no longer eat.
"He can't use his legs and his upper body is deteriorating quite quickly.
"He used to communicate by writing on a whiteboard, but he's lost the dexterity in his hands so he now has a Tobii Eye Gaze – like Stephen Hawking – that he's learning to use.
"You just feel so powerless, not knowing how it will affect your loved one but knowing what the end point is.
"It's been particularly challenging for my mum – it's changed her life so much and her relationship with my dad."
MND Scotland has been a great help to Vivienne and the rest of the family, which is another reason Jamie wants to raise at least a pound for every kilometre on his trek.
Donations can be made at www.justgiving.com/Jamie-Laycock
Iain McWhirter, head of fundraising at MND Scotland, said: "We're thrilled we've been able to play some role in helping Jamie, his father and the rest of the family.
"Our support services can be a real lifeline for people who have MND and their families. To find out how we can help, check www.mndscotland.org.uk"
---
READ MORE
Daughter dedicates skydive to her late father's brave battle with motor neurone disease
I nearly died opening my curtains: Campaigner Gordon Aikman reveals Motor Neurone Disease fight in new documentary