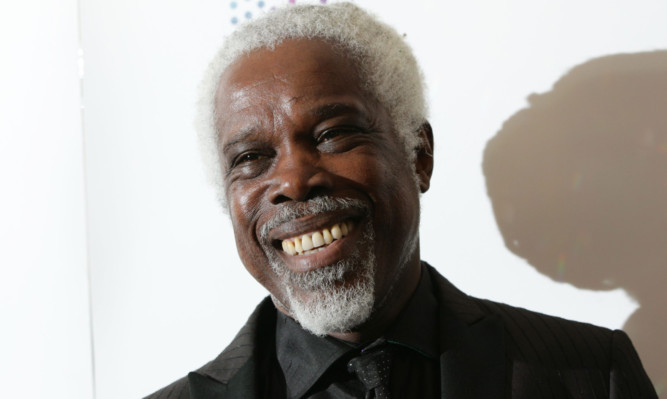 Billy Ocean's latest album was born in Trinidad & Tobago more than 50 years ago all thanks to his dad.
The 63-year-old, Britain's most successful black recording artist, moved to London with his family when he was eight and has now sold over 30 million albums.
"My dad was a musician in Trinidad and I remember he brought home a brown Phillips radio one day," Billy recalls.
"I don't know where he got it from, because we had no money, but I still remember the first song I heard on that radio: Cry Me a River by Brook Benton.
"It was the first time I'd heard international songs because we had our own music in Trinidad & Tobago."
His new covers album, Here You Are, is out now and features that track as well as others by Frank Sinatra, Otis Redding and Bob Marley.
It's the second album Billy's released since ending his 14-year exile from music.
His first success came in the 1970s with Love Really Hurts Without You and he followed that up with a string of hits in the 1980s including No More Love on the Run, When the Going Gets Tough, The Tough Get Going and Get Outta My Dreams, Get into My Car.
Then in 1993, he gave it all up.
"I just wanted to spend time with my kids. They were babies when I had the success," he says.
"I dreamed of success in America and got the opportunity over there.
"But we had three kids going to three different schools, so I took time out. My wife was feeling the pressure.
"I got involved with property and became a businessman, which I enjoyed. But then one day I had enough the kids were grown up and I wanted to get back into music.
"I'm enjoying it more this time around and one of my daughters is with me on backing vocals now.
"She's also made us grandparents, so my wife is babysitting rather than missing me while we're out on the road!"